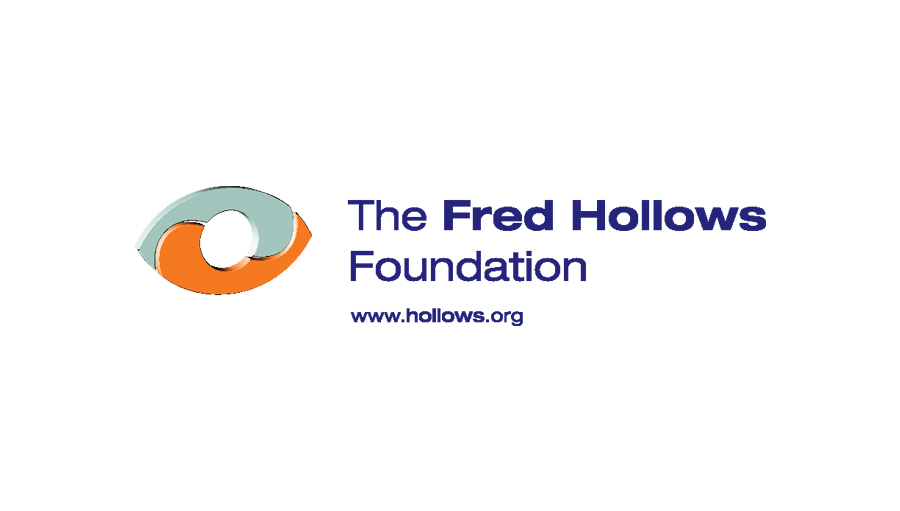 One of Australia's most iconic charities, The Fred Hollows Foundation, celebrated its 25th anniversary this Sunday, 3 September.
What started as a conversation among friends about the legacy of the late Professor Fred Hollows, has gone on to become an international development organisation that works in more than 25 countries and has restored sight to over two million people.
"It's bittersweet that Fred is not around as he would be absolutely blown away by the amazing achievements over the past 25 years and how his legacy has changed the lives of millions," said Gabi Hollows, Founding Director of The Fred Hollows Foundation.
"Initially we set out to help Fred's fellow ophthalmologists Dr Sanduk Ruit from Nepal and Dr Desbele Ghebreghergis from Eritrea to bring the basic tools for cataract surgery to their own countries, where they had no lenses, no operating instruments, no drugs, not even sutures in those days.
"When people in Eritrea and Nepal could not afford $150 or more for an intraocular lens to treat cataract, Fred decided to make high quality, affordable lenses in those countries.
"That's how The Foundation started, in true Fred style, simply getting the job done.
"We have proved you can do the highest standard of eye surgery in some of the poorest countries in the world and in some places for as little as $25, which is a remarkable achievement and something Fred would be very proud of.
"From the bottom of my heart, thank you, to all the people who have supported us on this unbelievable journey – from the friends who helped form the idea around our dining room table, to the amazing staff who work tirelessly in pursuit of Fred's dream and the thousands of donors who continue to power our work.
"We would not be celebrating 25 years of The Fred Hollows Foundation and restoring sight without your incredible and enduring support."
Although The Foundation was not formally established until 1992, its mission to end avoidable blindness began in the 1970s when Fred Hollows set out to redress the appalling health conditions of Aboriginal and Torres Strait Islanders through The National Trachoma and Eye Health Programme.
Fred's mission expanded across the world when he visited Nepal, Burma, Sri Lanka, India and Bangladesh on behalf of the World Health Organization in 1985 and then war-torn Eritrea two years later.
His experiences motivated Fred to find a way to drastically reduce the cost of eye care in developing countries and, with fellow ophthalmologist and friend Dr Sanduk Ruit AO, he established factories in Nepal and Eritrea to produce low cost intraocular lenses.
Sadly, Fred passed away before the factories opened but Dr Ruit did not give up on their shared dream and has continued to work in partnership with The Foundation through the Tilganga Institute of Ophthalmology in Nepal.
Dr Ruit, who is currently in Australia for The Foundation's 25th anniversary, is one of the world's most prolific ophthalmologists and has performed a record 120,000-plus eye surgeries.
"Fred Hollows had a straightforward mind and a golden heart – he was my soulmate," said Dr Ruit.
"We spent endless evenings trying to solve a problem very close to our hearts – how to bring high-quality cataract surgery to people who had no hope of affording it.
"That vision lives on because of all the people who have supported The Fred Hollows Foundation and it is a great privilege to come to Australia to thank you."
CEO of The Fred Hollows Foundation, Brian Doolan, said there was much to be proud of as The Foundation celebrates 25 years of restoring sight.
"The Fred Hollows Foundation has grown from a small Australian charity to a truly international development organisation that has restored sight to more than two million people in some of the poorest countries in the world," said Mr Doolan.
"There's a poignancy to our 25th anniversary falling on Father's Day in Australia as Fred was a much-loved father to his own children, but he was also considered by many as the father of modern cataract surgery.
"It is a sad fact that more than 32.4 million people in the world are blind and four out of five don't need to be, so there is still much work to be done.
"We are very grateful to all our donors and also to the Australian Government, international aid organisations and the corporate community for their ongoing support. We know Fred would be thrilled they are helping us to end avoidable blindness."
Key facts about The Fred Hollows Foundation and avoidable blindness:
The Fred Hollows Foundation was established on 3 September, 1992, following conversations Fred and Gabi Hollows had with friends around their dining room table as they sought to find a way to continue Fred's work well into the future.
The Foundation continues to work towards Fred's vision of a world in which no person is needlessly blind and Indigenous Australians exercise their right to good health.
In 2016 The Foundation performed 1,004,975 eye operations and treatments, a record result for a single year in its 25-year history.
Cataract remains the leading cause of blindness worldwide and affects 51 per cent of people who are needlessly blind.
In some countries The Foundation can restore sight from cataract blindness for as little as $25 thanks to a low cost, high quality intraocular lens pioneered by Fred Hollows.
Ninety per cent of the world's blind live in developing countries.
Women make up two-thirds of people living with avoidable blindness as they face greater barriers to healthcare than men.
Research published in Lancet Global Health in August 2017 predicts that without better funding and access to eye care services, the number of people who are blind will rise from 36 million to 115 million over the next 30 years.