For World Glaucoma Week,  Bernardo Soares on glaucoma collaborative care programmes…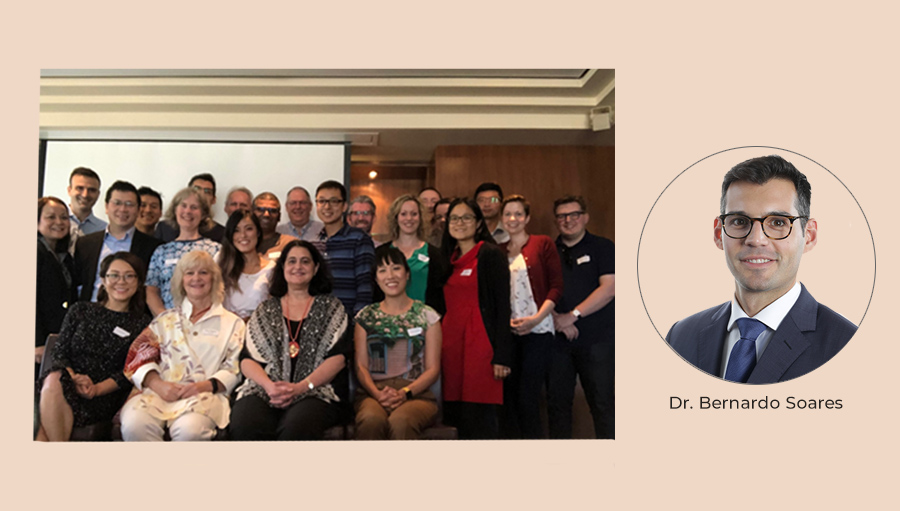 About one in 200 Australians will develop glaucoma by the age of 40.1 With our current life expectancy at 81 years (male) and 85 years (female),2 a growing cohort of patients will require up to 40 years of regular eye appointments to manage the condition. This amounts to years of travelling to appointments, taking leave from work, out-of-pocket consultation fees and medication expenses. The cumulative cost for private care is unaffordable for many Australians with glaucoma, and this increases demand on the public health system. The limited capacity of the public system means lengthy waiting times to access ophthalmological care, which in turn can lead to suboptimal outcomes for patients.
Collaborative eye care models combine regular monitoring of stable patients in a community optometry practice with ophthalmological review at prescribed intervals or sooner if required. Effective collaborative practice is beneficial to patients, health systems and the economy. However, multi-site collaboration has many facets, which can make it challenging to develop and implement. It is logistically complex, requires a secure and reliable mode of information transfer and clearly defined roles and guidelines for the disciplines involved.
Adapting to meet demand
As the largest ophthalmology service in Victoria, The Royal Victorian Eye and Ear Hospital is constantly adapting to meet the growing demands of glaucoma care. The latest change involves recruiting a network of optometrists across the state to participate in a pilot programme. In this eligible patients with glaucoma are monitored in a shared-care arrangement between the Glaucoma Unit and a participating community optometrist.
We identified the key regional areas from which we have the highest concentration of patients, and targeted recruitment of participating optometrists at these locations (Figure 1)
As part of the programme, the Glaucoma Unit has developed an ongoing education series to support the participating optometrists commencing in early 2019. These sessions provide opportunities to enhance glaucoma management strategies, as well as strengthen the collaborative relationship between the glaucoma medical team and optometrists in its small-group interactive teaching style and open discussions.
The aim of the programme is to provide greater access through regular community-based eye care, with patients being reviewed closer to home, reducing travel time and costs, as well as facilitating better access to Eye and Ear appointments. There is ongoing communication between optometrists and the Eye and Ear glaucoma unit about the patients' progress to reduce the risk of adverse outcomes. With lower risk patients having regular reviews in the community, this will increase capacity for patients with more severe or unstable glaucoma to be seen at the Eye and Ear.
Specifically, patients with stable mild glaucoma (abnormal disc, visual field MD index < 6 dB, field loss not within central 10°) will be suitable for community monitoring, as will patients with moderate disease (abnormal disc, visual field MD index 6-12 dB, field loss not within central 10°). Monocular patients, or patients with secondary glaucoma will not be eligible.
We hope this exciting initiative will help to build robust, mutually beneficial and lasting relationships with participating optometrists and ophthalmologists, and promote continuing professional education and, most importantly, benefit all patients with glaucoma.
1. Glaucoma Australia. Facts and FAQs – Glaucoma Australia [Internet]. [cited 2018 Dec 4]. Available from: https://www.glaucoma.org.au/about-glaucoma/facts-and-faqs/
2. World Health Organization. Australia [Internet]. Geneva: World Health Organization; 2016 [cited 2018 Dec 4]. Available from: http://www.who.int/countries/aus/en/
Image on top: Glaucoma Community Collaborative Care first educational session in 2019 at the Park Hyatt in East Melbourne copy
GA 2020 – Act Now!
The IAPB Global Assembly 2020 (GA2020) programme has several sessions on Glaucoma. If your work is around the topic, do submit an abstract–the sector needs to know!