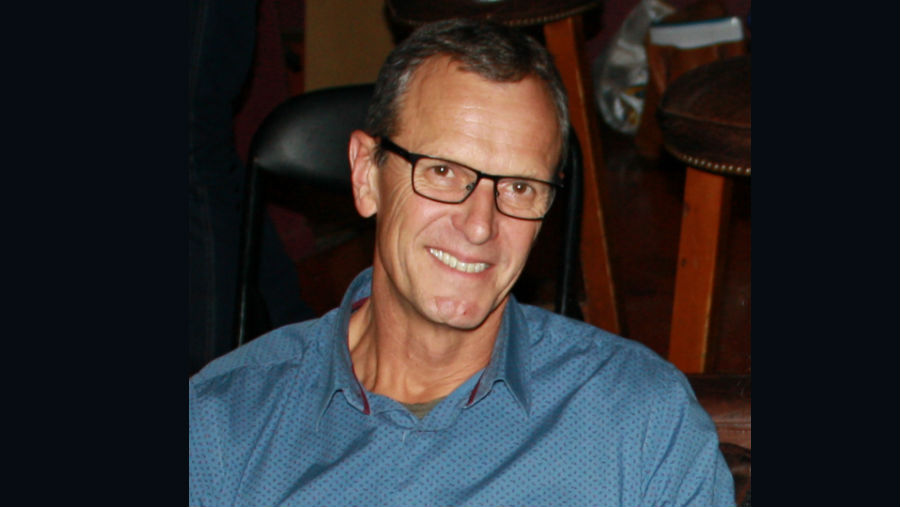 With World Optometry Day fast approaching it is fitting – and also a little bit sad – to farewell a stalwart of optometry and workplace support in the Pacific. The Fred Hollows Foundation, New Zealand has penned the following tribute to Graeme who leaves the Foundation later this year: 
After leaving his own private optometry practice in New Zealand, Graeme Nicholls started working with The Fred Hollows Foundation NZ in 2011. He was appointed as Education Manager at the Pacific Eye Institute (PEI) in Fiji.
For two years he taught the Post Graduate Diploma in Eye Care programme at PEI, and mentored overseas optometrists to become teaching optometrists and share the growing workload.
In 2013, he moved into a role with a wider focus on the Pacific region becoming the Workforce and Academic Manager, swapping the tropics for a home-based office in Tauranga. By that time, he'd already taken an American optometrist under his wing at PEI, and mentored her to become his replacement as Education Manager.
From the very beginning he was a very strong advocate for localising the academic programmes in Fiji and Papua New Guinea – he recommended that The Foundation should not solely rely on visiting expatriates, but that the capacity to be built in each country.
Under his leadership and continuous efforts, he developed many curriculums and managed to get the positions recognised and absorbed in the university structures of Fiji and Papua New Guinea. This was a huge step towards the sustainability of the nurse training programmes in the Pacific.
Graeme will leave some very big shoes to fill for whoever will take over the legacy he's left behind.
The Foundation is very sad to see him go, but is wishing him a wonderful retirement with lots of family time, home improvements and travels.
Needless to say, the door is always open!