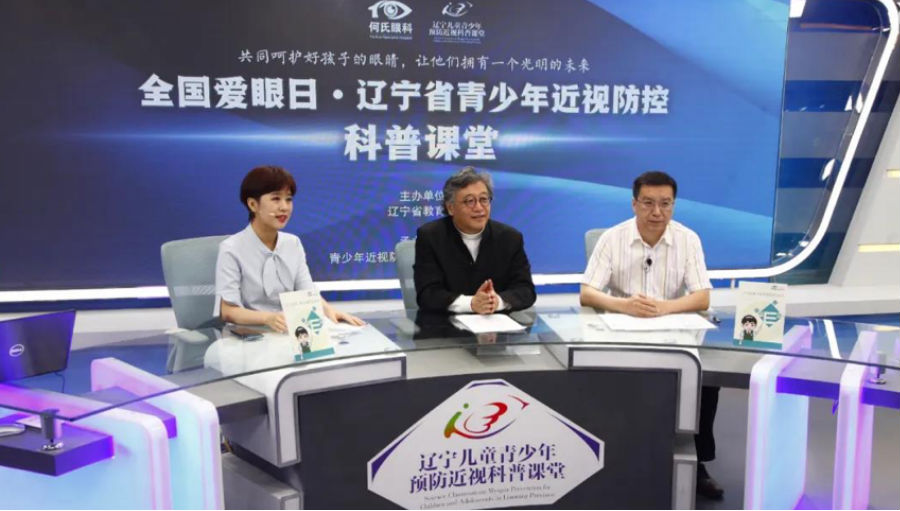 June 6th was the 25th China National Eye Day. He Eye Specialist Hospital(HESH), as the National Training Base for the Prevention and Treatment of Blindness, Liaoning Provincial Center for Juvenile Myopia Prevention and Control, and one of the ten teams of National Myopia Control Team held an online class with the theme of "Prevention and Control of Myopia". The online class was shown live on 6 platforms with more than 200,000 real time viewers. The total number of viewers has reached 2 million by June 6th night.
During the online show, Director from Liaoning Provincial Education Department analyzed the situation and advocated cooperation between the government, schools and eye hospitals to prevent and control myopia. Meanwhile, students and their families should work together to control the occurrence of myopia.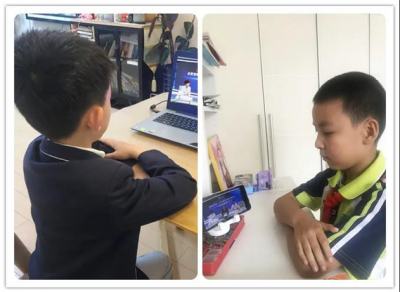 Dr. He Wei, as the member of the Chinese People's Political Consultative Conference(CPPCC) and president of HESH, said that control of myopia should rely on "Four-in-One" innovative model and innovative technology, including cloud computing, intelligent robots and genetic testing. He introduced the application of "Eye Health Plan" in Liaoning Province: eye health managers make more scientific and precise plan with genetic testing for juvenile to prevent and control myopia, which is the key measure to prevent myopia quickly growth. Therefore, eye health manager, as a new occupation, will be popular in the future.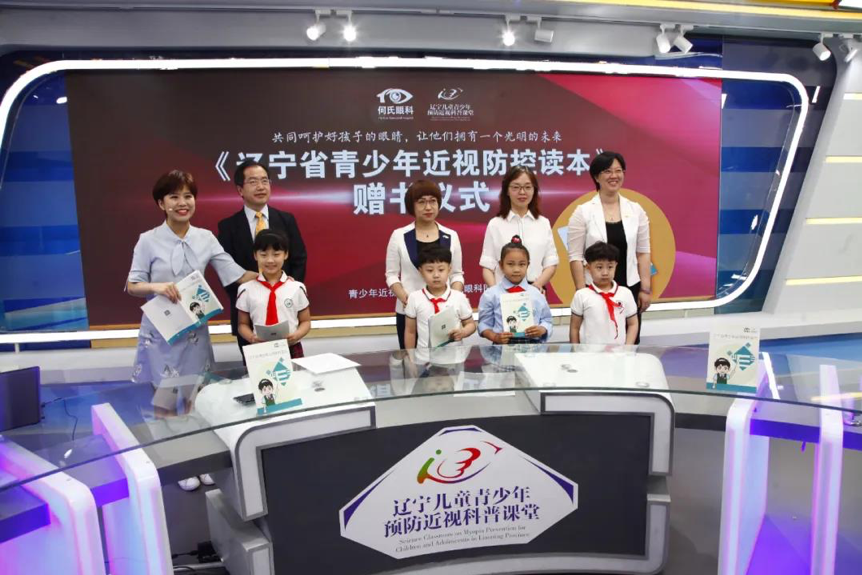 Experts from Liaoning Provincial Prevention and Control of Myopia Team gave "Liaoning Provincial Prevention and Control of Myopia Guide" to outstanding juvenile representatives in the activity.
For watching this activity(Chinese language only):
https://weibo.com/2081296667/J5lkQgmJd?from=page_1002062081296667_profile&wvr=6&mod=weibotime&type=comment
For free copies of "Liaoning Provincial Prevention and Control of Myopia Guide" (mainland China only) : scan the following QR code.