For International Day of People with Disabilities (3rd Dec, 2017) David Lewis OAM, CBM Focal Point for Inclusion in Eye Health on importance of inclusive eye health.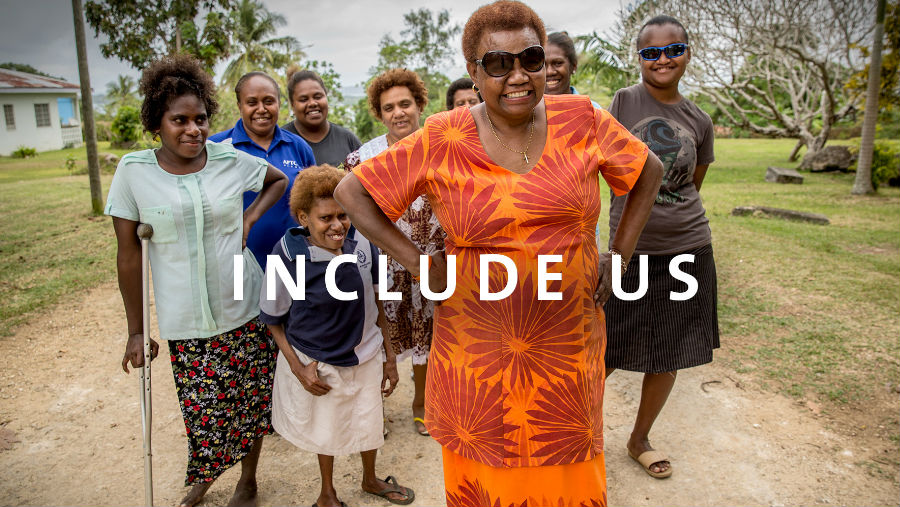 The International Day of People with Disabilities is an important opportunity for me to reflect back on the privilege I had to work with CBM in West Africa in the 1990s. Together with very enterprising livelihood activities with people with disabilities, our projects strived to ensure access to eye health and other services for some of the world's poorest people. This work was a great privilege, and I learnt so much from our local workers and people living in isolated communities. Our work could also be very discouraging. On a daily basis, we encountered enormous need which we could not meet, and we also saw vital services destroyed needlessly by the war in Sierra Leone.
Meeting Mariama, a young mother with bi-lateral cataracts in a remote Sierra Leonean village in 1992 was a profound experience for me. Mariama had not only developed cataracts in her mid-thirties and been totally blind for three years; she had also been profoundly deaf since she was a small child. Mariama remained an active member of a very caring family and community, but I still struggle to think of the isolation she must have experienced over those years when she was both deaf and blind.
We of course ensured that Mariama received cataract surgery, but her life could have turned out very differently. It was wonderful to see her return to her community. To observe her joy in being able to again see her children and ensure they got safely to school. Her enthusiasm to again go to the farm with her husband, and also visit the market using local sign language with her friends. However things could have turned out very differently.  Without CBM's supported community programme and eye hospital, Mariama may never have accessed the limited services available.
As for each one of us connected with IAPB, experiences like this make me fight for a world where the most marginalised people like Mariama, access quality services. This is both their need and their right. I also want to fight for a world where the Mariamas of this world who cannot have their sight restored are fully included in the lives of their communities as participants and contributors, and where they don't face abuse due to the increased risks caused by their disabilities.
In 2009, CBM took a close look at the relationship between eye health and disability. We noted that 15% of the world's population or one billion people have a disability, including vision impairment. Furthermore we noted that people with disability make up 20% of the world's poorest people. This took CBM on a journey into Inclusive Eye Health, which is now an absolute priority for us. We want to ensure that:
People with all sorts of disabilities, and people facing other marginalisation, gain increased access and quality outcomes in eye health.
People with permanent vision loss (20% of those who are blind) access their right to wider opportunities in rehabilitation, low vision services, education, livelihoods, other health care, social inclusion and empowerment.
For us, in the words of the Sustainable Development Goals, Inclusive Eye Health means "leaving on-one behind!"
Resources for the International Day of People with Disabilities
Please see linked here some wonderful resources for the International Day. The two minute video Include Us featuring women and girls with disabilities is especially powerful, and has been selected to screen at the official UN International Day commemoration in New York on Friday, 1st December, 2017.
The video Include Us can be found on Youtube here and an Audio Description can also be found here (for people who are blind or partially sighted).
Description: "Women and girls with disabilities often experience multiple layers of discrimination. This short film highlights their unique experience, the contributions they have to make to their communities and the importance of including women and girls with disabilities in all development efforts. Include us!"
Find out more here.