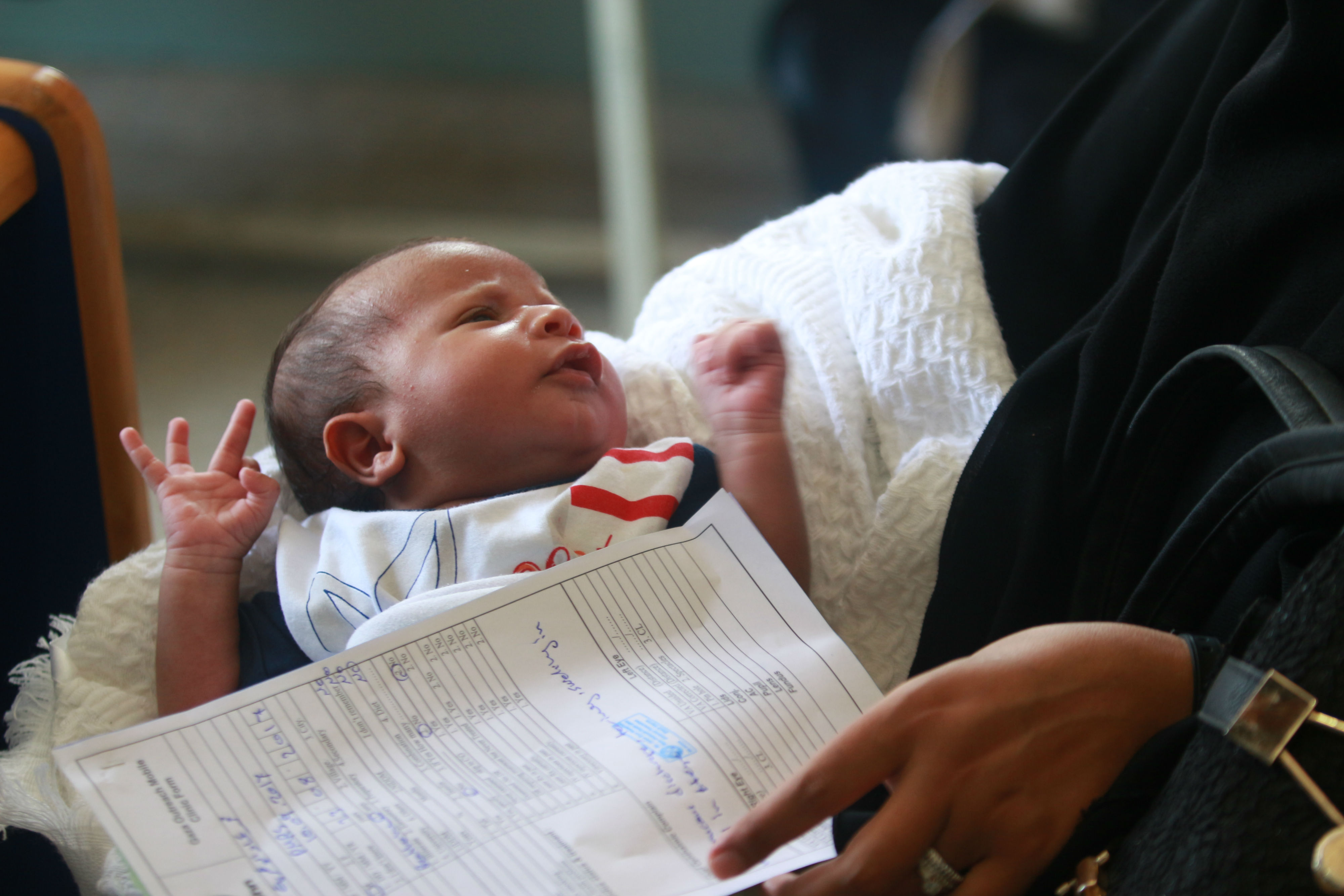 In February 2018 St John of Jerusalem Eye Hospital Group (SJEHG) joined the International Agency for Prevention of Blindness. We are excited to join this important network of the world's leading figures in the fight against preventable blindness.
Our Origins
SJEHG have been leading this fight in Palestine since 1882, when we were established in Jerusalem at the bequest of Queen Victoria. The Order of St John have been famous for caregiving since around 1100AD, when a hospital was established in Jerusalem to treat pilgrims who had travelled for months to the holy city. We made our return (after a 700 year absence) under the Queen's orders. It was decided at that time, we should establish ourselves as a specialist eye hospital, because of the predominance of eye disease in the Middle East.
Little has changed in the 136 years since our establishment – preventable eye conditions continue to be a scourge on the local population. This is made evident by the fact that you are ten times more likely to have sight issues in Palestine than you are in the United Kingdom or elsewhere in the West.[1]
Eye Health in Palestine
It is difficult to travel throughout Palestine due to movement restrictions, such as the complex permit system, and the Separation Wall. Unfortunately the situation does not look to improve any time soon –the numbers of patients (and their companions) who were denied or delayed access to specialist treatment outside of Gaza rose to 56% in 2017, the highest it since records began in 2008.[2]
Palestine's physical and economic isolation and the frequent conflicts have also led to high levels of poverty and unemployment, meaning that many patients cannot afford to seek medical care. 75% of people in East Jerusalem live below the poverty line[3], and in Gaza over 80% rely on international aid to survive[4].
A lack of health education contributes to unfortunately high levels of a variety of conditions.. Diabetes rates stand at 14.5% of the population[5], as many suffer with nothing to control their condition, this has led to high levels of diabetic retinopathy across the region.
Due to the unique isolation faced by the Palestinian population, the desire to preserve cultural traditions and to retain property within the family there has also been a rise in intra-familial marriage. The consequence of this consanguinity is that many conditions which typically are only suffered by the elderly present much earlier, often from birth.
Our work
It is within this unique climate that SJEHG carries out its mission. Our number one priority is to treat all who walk through our door, regardless of race, religion or ability to pay.
Of course in order to walk through said door, they must be able to access it. As many eye conditions are only preventable if caught early and easily managed access is essential. Therefore, in addition to our flagship hospital in East Jerusalem we have established strategic centres for care in the north and south of the West Bank, the Old City of Jerusalem and Gaza. We also operate a rolling mobile outreach and education projects across Palestine.
Another focus is on delivering quality eye care to our target population. We achieve this through a commitment to training and maintaining the highest standards of eye care across our services. We were the first Palestinian hospital to achieve the Joint Commission International Accreditation (the gold-standard for healthcare worldwide) and the ISO 9001:2015 Accreditation for Quality Control, as well as the first to be able to offer all 14 subspecialties of eye care (excluding oncology), which has been achieved through a variety of training programmes. We are also focussed on developing our best practice through a number of research projects.
Learning and developing alongside each other is the only way to succeed in the pursuit of the ultimate goal – to end preventable blindness worldwide.  We are hoping our new membership with the IAPB will foster more essential partnerships, and we look forward to seeing what we can achieve together.
[1] http://journals.plos.org/plosone/article?id=10.1371/journal.pone.0011854
[2] http://www.emro.who.int/images/stories/palestine/documents/WHO_monthly_Gaza_access_report_Dec_2017-final.pdf?ua=1
[3] https://www.acri.org.il/en/wp-content/uploads/2015/05/EJ-Facts-and-Figures-2015.pdf –
[4] https://www.oxfam.org/en/countries/occupied-palestinian-territory-and-israel?cid=aff_affwd_donate_id78888&awc=5991_1518701180_569fe158a7f24a5361c3a04ca66754d5 –
[5] https://doi.org/10.1016/S0140-6736(13)60202-0
Image on top: A baby awaits his appointment on our Mobile Outreach in Gaza September 2017 Credit Fadi Thabet