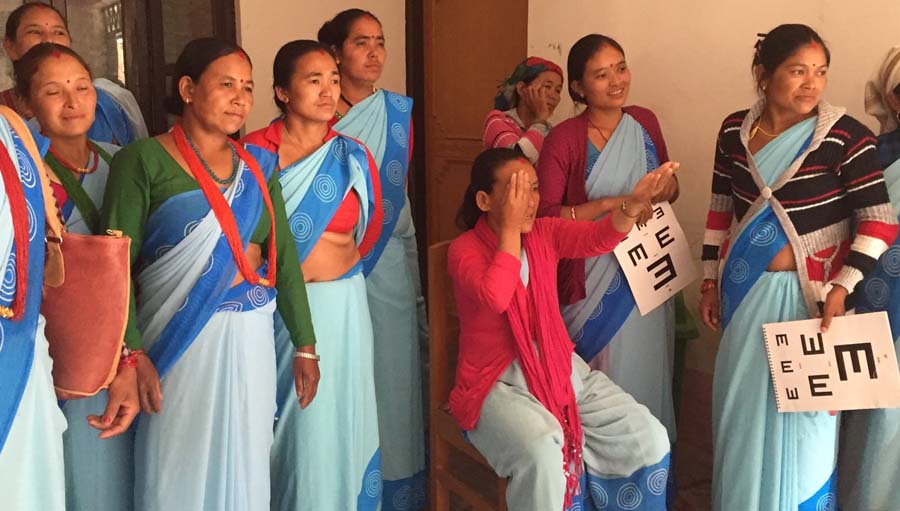 As both VISION 2020 and the current Global Action Plan on Universal Eye Health draw to a close and with plenty new evidence of the real burden of eye disease (see the IAPB Vision Atlas), WHO is opening up the consultation on what comes next with the draft World Report on Vision, moving the agenda on from sight restoration and the prevention of blindness to 'vision'.
As such, the priorities now go beyond supporting disease-specific interventions to more comprehensive programmes that address a wider range of goals. The sector is now expected to integrate into a continuum of care from health promotion to rehabilitation, coordinated across all levels. Integration is particularly important in 3 areas – planning, human resources for health and data – and work is underway in many countries to address these critical challenges.
Building on the recommendations of the 4th Global Forum on Human Resources for Health late last year, we now have an unprecedented opportunity to align the specific needs of the eye health sector with the global movement to address the workforce crisis and put eye health workers centre stage for the new challenges of providing comprehensive eye health in an era of universal health coverage.
Work is needed at all four levels of service provision – from community and primary care to secondary and tertiary eye health provision. The current proposition is that we need people-centred community eye health promotion so all patients have the information they need to access the health system at the front-line health facility (primary health care) for prevention, identification, some treatments and onwards referral. This is eminently feasible – 97% of Tanzanians live within 5 kilometres of health post.  Time limited 'campaigns' and sporadic outreach activities simply cannot provide this quality of care, early detection or levels of coverage required.  We must take advantage of the new WHO global strategy for Community Health Workers and make sure that 'vision' is part and parcel of this new package. In Africa, the new WHO-Afro primary eye care algorithms will guide future work as we strive to strengthen the health system and integrate vision into primary health care.
At the secondary level we must strengthen the training institutions and professional bodies to make sure we develop the specialised workforce to meet new and increasing demands on eye vision services.  This will require many more ophthalmologsists, optometrists and allied ophthalmic professionals than we currently have. Finally, at the tertiary level, we look forward to the development of the sub-specialties (for both ophthalmologists and optometrists) and the further development of referral mechanisms and rehabilitation services for both children (including inclusive education) and adults (Community Based Rehabiliation).
This is a big ask but the paradigm is changing from the prevention of blindness to vision (in its broadest sense) and all those engaged in eye health/vision must take a long, hard look at current programming and practices and ask if they remain 'fit for purpose',  almost 2 decades after the launch of VISION 2020.  We are not alone: Many other vertical and specialised services confront the same challenge. If it is any comfort in reaching a difficult decision to invest in the eye health workforce, it may be worth bearing in mind that 'human resources for eye health' are now widely regarded not as a 'cost'but an 'investment' paying huge middle to long term dividends.
Photo: FCHV in training; Submitted by: Krishna Gopal Shrestha, Nepal, Tilganga Institute of Ophthalmology. WSD Photo competition.