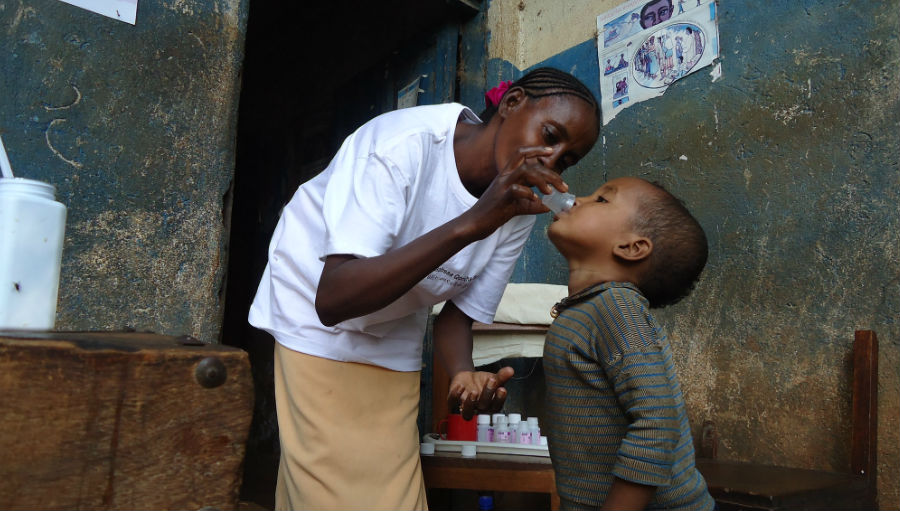 Do you have an innovative idea to help beat neglected tropical diseases?
The Ascend West and Central Africa programme, funded by the UK Department for International Development (DFID), is excited to announce the launch of a new learning and innovation fund to accelerate the control and elimination efforts for up to five neglected tropical diseases (NTDs) – lymphatic filariasis, onchocerciasis, schistosomiasis, soil-transmitted helminths and trachoma.
Impact of COVID-19
In response to the pandemic, on 1st April 2020 the World Health Organization (WHO) issued guidance on NTD Programmes – WHO have asked for NTD-community based surveys, active case-finding activities, and mass treatment campaigns to be postponed.
The Ascend Learning and Innovation Fund is monitoring the situation closely – this is not about cancelling NTD programmes but delaying activities. Throughout the life of the fund, we will closely liaise with governments and partners, follow national and international guidance and remain flexible in the rapidly changing circumstances.
We have added a COVID-19 specific challenge statement and are now proactively seeking proposals which can repurpose NTD platforms to support the COVID-19 response, where appropriate, as well as proposals which will support the recovery of NTD programmes once WHO has advised it is safe to resume elimination activities.
What does the fund offer?
The fund provides grants ranging in value from £20,000 – £500,000 to support aflexible range of NTD-focused activities, from research projects to large-scale implementation projects, across 13 countries in West and Central Africa (Benin, Burkina Faso, Central African Republic, Chad, Cote d'Ivoire, Democratic Republic of the Congo, Ghana, Guinea, Guinea Bissau, Liberia, Niger, Nigeria and Sierra Leone).
We recognise that the fight against NTDs requires investment in new, evidence-based ideas to improve treatments, interventions and the strength of health systems so we can reach everyone in need, globally.
The fund offers the opportunity to be creative and do things differently – to explore innovations, respond to emerging gaps, solve identified needs, and transition operational findings into scalable programming.
If you have a fantastic evidence-based idea, we want to hear about it and help turn it into a project. We are seeking proposals that address one of the five following challenge statements:
Challenge 1: COVID-19 Response – How can NTD programming provide entry points for COVID-19 response and readiness? (Please note that project proposals responding to COVID-19 will be prioritised in Cycle 1)
Challenge 2: Collaboration and multisectoral action – How can NTD interventions leverage synergies arising from collaborations across diseases, sectors and borders?
Challenge 3: Universal Health Coverage (UHC) – How can we enhance access to, and quality of, NTD treatment and prevention services in the context of UHC?
Challenge 4: Health systems strengthening – How can we ensure long-term, in-country sustainability for NTD programmes?
Challenge 5: Data systems – How can we increase the quality and availability of NTD data at all levels to better inform NTD programming?
If you have identified a challenge that falls outside of the above that is relevant to the control and elimination of NTDs, we still want to know. Please send an email to fundteam@ascendwest-innovationfund.org to discuss further.
The Fund consists of 5 application windows. Applications for Cycle 1 are open as of late April 2020 and will close on 29th May 2020. Cycles 1-4 will be open to all applicants; Cycle 5 will be restricted to existing projects or partners. All project activities and reports will have to be completed and submitted by 31st March 2022 at the latest.
Do you want to take your idea to reality?
For more information on the application process, fund guidelines and challenge statements please visit: www.ascendwest-innovationfund.org or email the team on fundteam@ascendwest-innovationfund.org
Image on top: Giving AZT syrup for trachoma by Solomon Gadisa