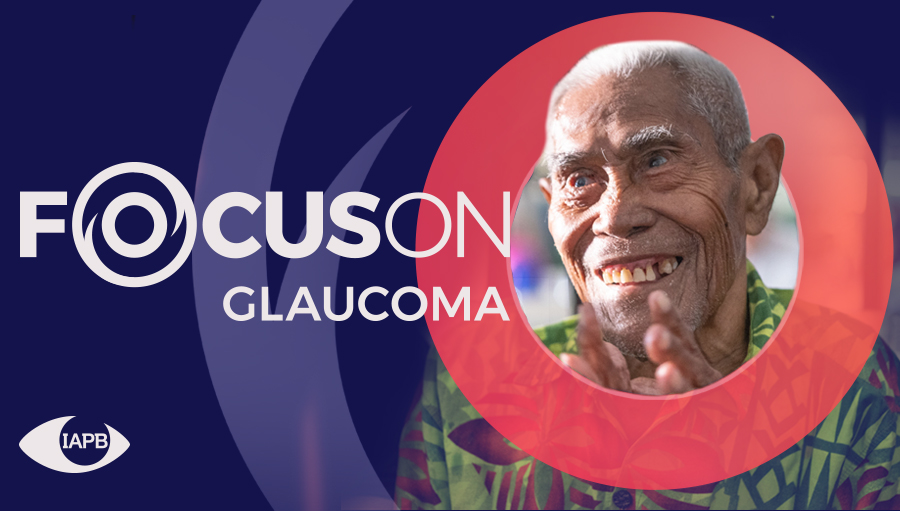 We recently marked World Glaucoma Week (8th-14th March) with our Focus On: Glaucoma initiative. At such a difficult time, the eye health community came together to raise awareness of the third leading cause of blindness. There is currently a lot of pressure on health professionals, and we are very grateful to everybody who contributed and participated during our week-long series of activities to highlight this often overlooked condition.
Activities during the week included six regional webinars (all the recordings are now up). This was the first time we hosted a webinar in Latin America, and were pleased to see a strong engagement from health experts in the region with 100 people registered. Our Africa webinar hit a record of over 200 registrants, and our Western Pacific webinar was enjoyed by a group of students at Hanoi Medical University. The Focus On: Glaucoma webinars had our most diverse panel of speakers yet, with over half the panel being female and more speakers from an optometry background than ever before.
Due to the increasing risk of COVID-19, we were forced to turn our planned lecture at London School of Hygiene and Tropical Medicine into a webinar at very short notice. Thank you to our incredibly flexible speakers and panellists who were able to adapt their presentations in this short timeframe to deliver such engaging presentations. Also, a big thank you to everybody who registered to attend this on a Friday evening! The webinar was livestreamed on Facebook and had a reach of over 1,000 people. Recording can be found here.
We received an overwhelming number of blogposts from members and experts from all regions of the world, who wanted to share their experiences and lessons on Glaucoma with their peers. We had a total number of 24 blogposts focusing on a diverse range of topics: Glaucoma drainage devices, to impact of genetics on glaucoma risk to how age plays a factor in adherence to impact of new research.
A huge thank you from the IAPB team to everyone for the time and effort they have given to make the Focus On initiative a huge success. I look forward to working with you all again next year.
International Women's Day and World Optometry Day
In the midst of the huge undertaking that was World Glaucoma Week, we cannot forget that we also marked two other important days in March. The IAPB Gender Equity Work Group once again came together on International Women's Day to put together stories that discuss a range of issues; from programme successes to good practices for achieving inclusion.
World Optometry Day, was marked by stories that celebrated the profession and ably led by a story by Luigi Bilotto that reflected on the current COVID-19 crisis.