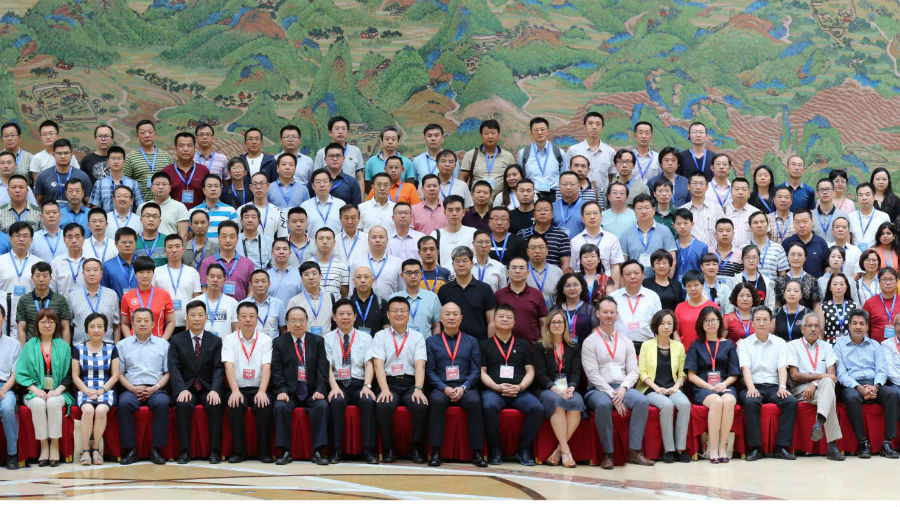 As the rain pelted down in Taiyuan, the capital of Shanxi province, there was much joking amongst the international participants that this was a ploy by the organisers to keep us in China. After-all, it's well-known that Shanxi is hot and dry in the summer! But the plummeting temperature outside was a stark contrast to the warmth of the welcome accorded us by the organisers and Chinese delegates inside the convention centre – a welcome so warm that many of us wouldn't have minded a few extra days in China at all!
Under three hours by fast train from Beijing, Taiyuan has been the hub for the Shanxi CHEER project a collaboration between IAPB members, led by Orbis and including the Brien Holden Vision Institute, Helen Keller International and Perkins. This Seeing is Believing (SiB) funded initiative has been a model of inter-sector engagement between the NGO sector and the Ministries of Health and Education, so Taiyuan was a fitting location for the conference.
Delegates were impressed by the scope and breadth of projects being undertaken, and the leading example of China as a country which has tackled eye health issues for decades. Indeed, there was much discussion around China's 13th Five Year Plan, a number indicative of this 65 year old dedication to addressing avoidable blindness. International participants were particularly interested to see the evolution of strategy in China, for example a greater emphasis on infectious disease control in hospitals and eye health as part of China's Belt & Road international engagement.
All in all a dynamic weekend, with congratulations to the organisers, the National Institute of Hospital Administration and the principal partner, Orbis. IAPB was proud to be a funding supporter and we look forward to the 2nd NEHC. And a little more sunshine
The conference was held on August 25th.
Also read: China: 5-year National Plan for Eye Health adopted