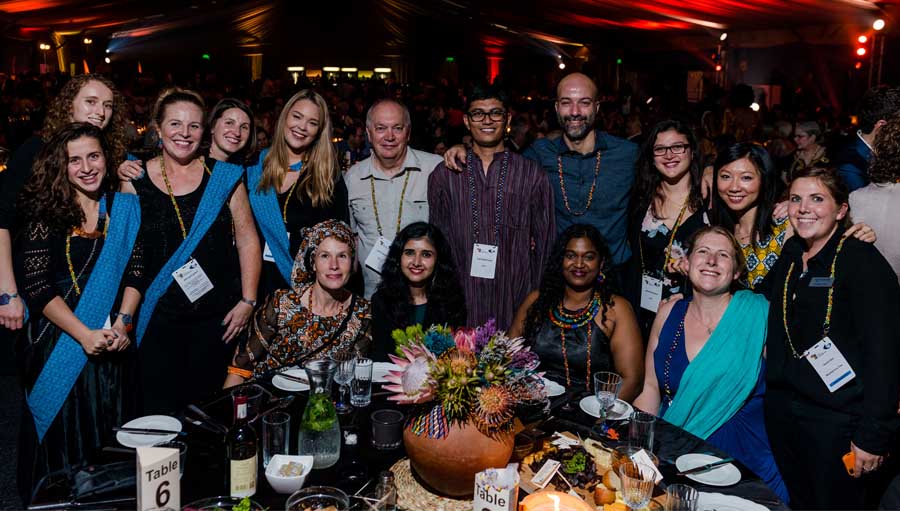 The 2020 General Assembly is now in Singapore–read more here.
In two years time, IAPB and its members will be going through a rush of emotions and the last bits of prep work for one of the biggest eye care events in our calendars—the IAPB General Assembly.
Memories of the 2016 assembly still linger: it truly was one of the largest confluences of every type of eye health professional; from ophthalmologists and optometrists, to managers and allied professionals. With nearly 1200 delegates, 200 speakers and 250 poster presentations, it has set some very high expectations for the 11th General Assembly to be held in Auckland, New Zealand in 2020.
A GA for bold ideas
Partnering with RANZCO, IAPB is looking forward to deliver an event that draws attention to all the big issues animating public health related to blindness and vision impairment. With two years to go, we are keen to hear from the membership on the themes you would like to see at the 11GA. IAPB is your organisation and the GA is your meeting. What topics do you want to see and discuss with your peers? This feedback will be very useful for us in planning for the GA.
A new theme
As planning for the 11GA in 2020 goes into high gear, we are getting a lot of inputs on the theme for the General Assembly. We will be delighted to hear from you, our members, on what you think should be the overarching themes and trends to discuss at the 11GA.
IAPB has always prided itself in its ability to offer a space for the varied and diverse issues in eye health. So, the General Assembly's theme works best when it is a "call to action" that can work for these different groups. At 10GA for example, under the theme "Stronger Together", we managed to cover a range of topics: dispensing spectacles to children, diabetic retinopathy, trachoma control, low vision, assessing quality, global burden of disease—you get the picture.
Remember, IAPB is a useful and powerful platform because it brings people with different ideas and interests together. So, when you think of themes, keep that in mind. For example, a theme around cataract maybe too limiting. What about your colleagues working in glaucoma, or those interested in patient-counseling or quality or fund-raising? We need a theme that is as big as our ambition and has space for the myriad ideas and issues we grapple with, as a sector.
Drop your ideas into the comment box below, it will help us a lot.