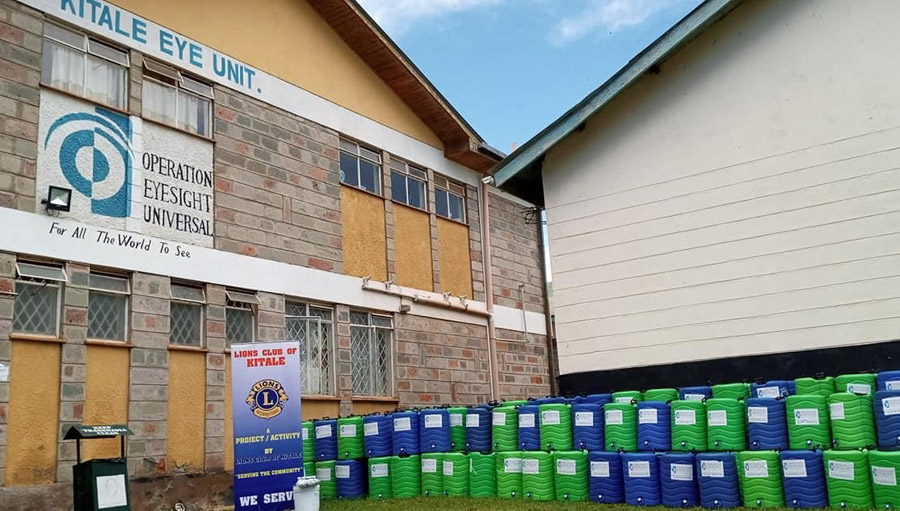 Background
We are facing unprecedented times for everyone's health and well-being. As an international development organization, Operation Eyesight's mission is to prevent avoidable blindness and restore sight. A large part of our programming is community outreach and due to COVID19, our eye health programs in South Asia and sub-Saharan Africa have shifted to respond to the pandemic.
During these unpredictable times, donor contributions greatly help in expanding our efforts to contain the spread of the virus and provide essential aid to vulnerable and marginalized populations who need our help now more than ever.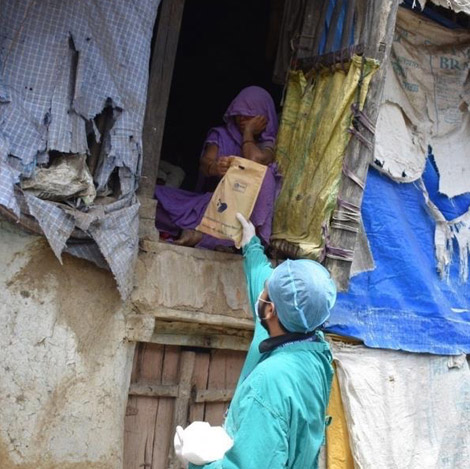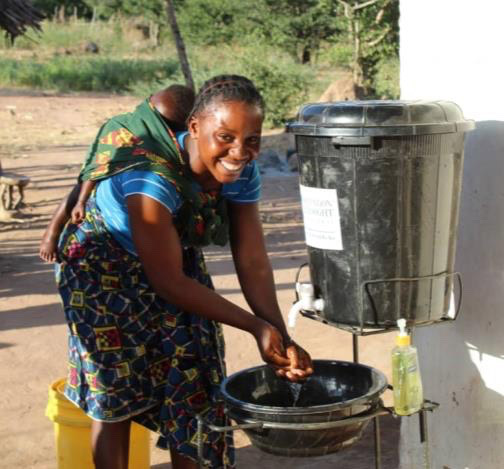 Operation Eyesight has a long history of supporting health systems in the countries we operate. We already have critical systems in place to address health issues and gender inequities, provide health education, and allocate resources to where the are most needed. By working alongside Ministries of Health and other civil society organizations, we can ensure a coordinated approach to effectively meet the needs of our beneficiary communities.
Although the COVID-19 crisis is new, our approach will not be. Operation Eyesight will continue to support our partner hospitals to provide critical aid to the most vulnerable communities. We will continue to do what we do best, building on our expertise and strong relationships with local partners to effectively respond to the changing needs of the communities we serve.
Our emergency response to COVID-19
The following provides an overview of our current emergency response efforts:
Clean Water, Sanitation and Hygiene
We will promote proper sanitation and hygiene practices by distributing health education materials and hygiene kits containing soap, hand sanitizer and other essential items to the families that need them the most. We will install handwashing stations at existing water points, near schools, and at our Vision Centres in effort to promote safe hygiene practices and prevent the spread of COVID-19. In Zambia, we will rehabilitate dysfunctional boreholes to bring a clean source of water to rural families in need.
Community Empowerment and Health Education
We will empower communities to adopt effective and safe hygiene practices. To do this, we will provide training for community health workers to educate their communities about infection, prevention and control measures for COVID-19. Equipped with this knowledge, they will reach the most vulnerable and marginalized populations, with a strong focus on women, girls and those with disabilities. By providing clear guidance on risk, prevention and awareness and promoting increased hygiene practices, we aim to minimize the spread of COVID-19 amongst our beneficiary communities.
To ensure the safety of our community health workers, we will ensure they follow physical distancing guidelines.
Full list of Operation Eyesight's emergency response activities: South Asia – India & Nepal
Provide 139 project staff and community health workers with necessary training on COVID-19 prevention, control and awareness methods
Establish 27 handwashing stations at our Vision Centres
Educate 40,000 vulnerable people on COVID-19 so they can protect themselves and their families
Procure items and distribute hygiene kits to 3,000 families
Train Vision Centre technicians to identify vulnerable families and support Community Health Workers in their efforts
Sub-Saharan Africa – Kenya, Zambia, Ghana & Ethiopia
Educate and empower 630,000 individuals on COVID-19 through health education
Train over 1200 community health workers and frontline healthcare staff on COVID-19 prevention, control and awareness methods • Rehabilitate 60 dysfunctional boreholes in Zambia brining clean water to over 18,000 individuals in need
Procure items and distribute hygiene kits to over 2000 marginalized families
Install handwashing units to vulnerable families and local health facilities
Adapt, print and distribute health education materials
Our progress
As of May 10th , 2020, we have achieved the following:
Trained 1654 community health workers
Distributed over 12,000 hygiene kits to vulnerable and marginalized families
Educated over 680,800 individuals on COVID-19
Distributed over 96,000 health education information materials
Rehabilitated 65 boreholes in Zambia bringing clean water to over 18,000 individuals

Formed 65 Village Wash Committees and trained 196 members who will educate their community members and spread awareness bout the benefits of safe drinking water and sanitation.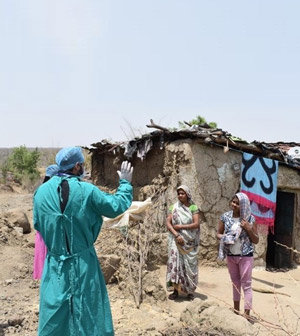 Media:
Contact:
For inquiries, please email Danielle Gibbie, Director of Institutional Partnerships at: gibbied@operationeyesight.com or by phone at: +1.403.561.9084