On World Optometry Day,  CharityVision International's Programs Director Haleigh Cole Perry and Guiomar Said Malaver Benavides, Optometrist, Latin America Consultant on the need for collaboration between optometry and ophthalmology.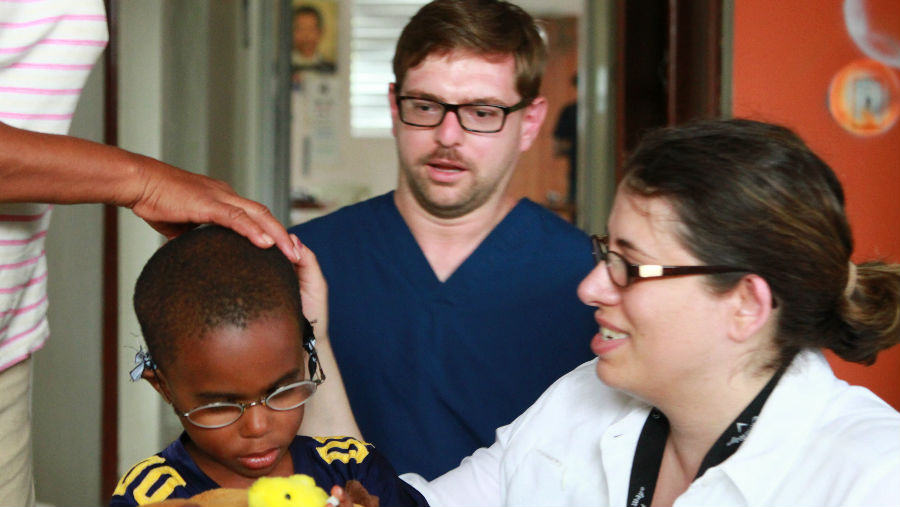 As we celebrate World Optometry Day, we applaud all of the pioneers who have dedicated their lives to this science throughout the world. As we have both had the privilege to meet students, professors and patrons of optometry around the globe, we share in their victories as well as their struggles in bringing this mission critical profession in the fight against needless blindness into legal and academically-recognized existence.
CharityVision International has a long history of supporting local ophthalmologists operate and assist those in their community through continuing education training, supplies and equipment donations. As we began to develop our eye care programmes throughout the world, we could not ignore the alarming statistics of visual impairment. While 25% of visual impairment is due to unoperated cataracts, a whopping 53% is due to uncorrected refractive error, according to the World Health Organization.
What is the true bottleneck in the accessibility to eye-care? The lack of specialized human resources. There are hundreds of international nonprofits bringing in generous equipment and supply donations to universities and hospitals that lack sufficient number of trained hands to maximize their use. A recent study in the Bulletin of the World Health Organization estimates that "65,000 more optometrists, ophthalmologists, optical dispensers and other eye-care professionals would be needed to provide [sufficient services] and that it would cost between US$ 20,000 million and US$ 28,000 million to train them and set up and run the eye-care facilities needed."  The same study identified that "due to the lack of refractive services, an estimated 119 million people are visually impaired."
Ophthalmologists – the professionals who should be trained in surgical intervention, are so scarce that they must have their skills and time maximized and not consumed with screening and refracting patients. For every hour they spend refracting and screening patients, that ophthalmologist could be operating two cataract cases. Likewise, optometrists well-trained in refraction and clinical diagnosis can support ophthalmologists by referring only the patients in need of clinical treatment, such as medication or surgery. In our experience, a well-trained ophthalmologist confident in their surgical skills is not threatened by optometry, but welcomes it as vital assistance to their mission in bringing sight to those in need. Therefore, sufficient surgical training for ophthalmologists cannot be ignored as a method for promoting professional optometry internationally.
Fundamental to CharityVision's plan to empower local ophthalmologists and optometrists and create sustainable solutions in visual health is the private-public clinic model. These clinics provide optometrists with jobs after their residency and provide ophthalmologists a full-time practice where they can hone their surgical skills. The clinics also serve as centers for continuing education through our doctor exchange programme, in which ophthalmologists and optometrists of varying subspecialities create an on-going fellowship through hosting and training each other in their area of expertise. For example, at our clinic, Clínica Oftalmológica Cajamarca in Cajamarca, Perú, we have hired two ophthalmologists and two optometrists who work side by side in providing treatment to patients. Because we have this support of optometry in this clinic, we are able to send the optometrists on outreach clinics without compromising the work and patient flow in the clinic. While the optometrists find patients to refer to our clinic in the surrounding area, the ophthalmologists are able to stay in the clinic operating cases, bringing in revenue and restoring sight. These clinics are prime examples of how optometrists and ophthalmologists can and must work together in the fight against needless blindness, empowering ophthalmologists in their surgical skills while providing professional opportunities for optometrists.
Image on top: Micaela Gobeille for #StrongerTogether photo competition
Liked it? We have more stories for World Optometry Day