For World Glaucoma Week, Dr. Alana L. Grajewski, Professor of Clinical Ophthalmology and Director of The Samuel & Ethel Balkan International Pediatric Glaucoma Center at Bascom Palmer Eye Institute at University of Miami discusses global challenges and emerging solutions for pediatric glaucoma.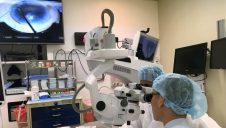 Paediatric glaucoma, also known as childhood glaucoma, is a group of diseases that share the common features of ocular hypertension leading to optic nerve damage, causing blindness. If left untreated, childhood glaucoma will cause blindness early in life. However, with prompt diagnosis and treatment, damage to the eyes can be reversed and blindness can be prevented.
Paediatric Glaucoma
Paediatric glaucoma can occur as a primary disease (Primary Congenital Glaucoma, or PCG), as a component of a syndrome, or secondary to other disease processes. The Childhood Glaucoma Research Network (CGRN), a global association of physicians and scientists dedicated to the research and treatment of childhood glaucoma, has classified the many forms of paediatric glaucoma, detailing the various forms of inherited and acquired disease1. These efforts are aimed at providing a basis for unified improvement of understanding of paediatric glaucoma and ultimately optimisation of care. The incidence of PCG varies greatly worldwide, with Western countries reporting between 1 in 10,000 to 1 in 20,000 children2 and isolated populations such as Saudi Arabia reporting an incidence of 1 in 1,250 children3. The CGRN allows for a global effort to improve identification of children with disease but there are still challenges to delivering care when they are found.
Limited Access to Care
One of the major obstacles to care for children with PCG and other forms of pediatric glaucoma is a shortage of surgeons trained to provide specialised treatment. Though it shares a common name with adult-onset glaucoma, the two distinct diseases require very different approaches to care. In children, the best outcomes are often achieved by performing surgery on the angle of the eye to open the drainage canals that have not properly developed. The surgical techniques required to properly open the angle of the eye are not learned in most ophthalmology training programmes.
Due to the lack of specialised training for physicians to provide care for patients with paediatric glaucoma, many glaucoma specialists and paediatric ophthalmologists may be at a loss for proper treatment of children with glaucoma in their care. We have found that throughout every region of the world, even in areas with access to specialised ophthalmic care, many children with glaucoma do not have access to physicians with the proper training and tools to provide treatment.
Using Global Outreach to Create Local Solutions
The Samuel & Ethel Balkan International Pediatric Glaucoma Center at Bascom Palmer Eye Institute in Miami, Florida, the world's first integrated care center dedicated to paediatric glaucoma and anterior segment dysgenesis, developed Global Eye SITE® in 2017. Global Eye SITE® is an innovative training programme that provides specialised training for paediatric glaucoma.
In many areas of need that lack dedicated care for uncommon diseases, specialists travel to infrequently provide care to patients for a short period of time. While this model has resulted in saving the sight of children worldwide, it is not a sustainable solution for lack of specialised care for children with glaucoma. Global Eye SITE® focuses on creating a sustainable local impact by training practicing physicians in the area to provide paediatric glaucoma care.
Global Eye SITE® brings skilled surgeons from those areas of need from around the globe at Bascom Palmer Eye Institute to be trained in all aspects of the treatment and management of paediatric glaucoma. This groundbreaking programme's curriculum includes the workup and management of childhood glaucoma, ocular syndromes, and ocular genetics. As a part of the programme, the physician is required to train others at home upon return to promote a culture of continuous learning to increase the availability of physicians able to treat pediatric glaucoma. Since 2017, Global Eye SITE® has trained physicians in Brazil, Israel, Suriname, Ghana, and the Midwestern United States.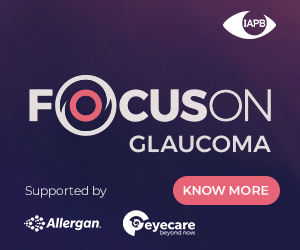 Global Eye SITE® has led to the creation of an initiative to not only improve paediatric glaucoma care for infants and children, but reduce paediatric preventable blindness. The Pediatric Preventable Blindness initiative of The Samuel & Ethel Balkan International Pediatric Glaucoma Center, Global Eye SITE®, and the Childhood Glaucoma Research Networking is aiming to reduce preventable blindness in children in the Caribbean by creating a sustainable and economical model of early vision screening to identify blinding diseases before it is too late. Anterior segment surgeons in these identified areas will receive specialised training as needed through Global Eye SITE® to provide care to the children of their region.
References
1. Thau A, Lloyd M, Freedman S, Beck A, Grajewski A, Levin AV. New classification system for pediatric glaucoma: implications for clinical care and a research registry. Current Opinion in Ophthalmology. 2018 Jul;1.
2. Papadopoulos M, Cable N, Rahi J, Khaw PT. The British Infantile and Childhood Glaucoma (BIG) Eye Study. Invest Ophthalmol Vis Sci. 2007 Sep 1;48(9):4100–6.
3. Malik R, Khandekar R, Boodhna T, Rahbeeni Z, Al Towerki AE, Edward DP, et al. Eradicating primary congenital glaucoma from Saudi Arabia: The case for a national screening program. Saudi Journal of Ophthalmology. 2017 Oct 1;31(4):247–9.
Photos
Global Eye SITE® Scholar Dr. Michael Siban of the Suriname Eye Centre with Dr. Peter Chang of Bascom Palmer Eye Institute participating in a wetlab practicing pediatric glaucoma surgery on a model eye.
The Samuel & Ethel Balkan International Pediatric Glaucoma Center at Bascom Palmer Eye Institute in Miami, Florida