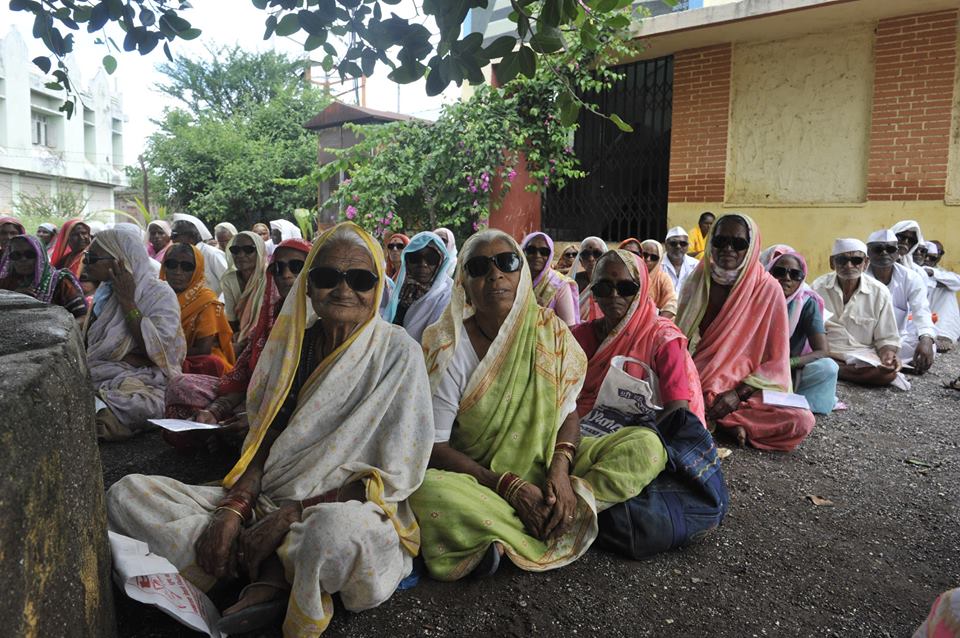 Poverty is a cause and effect of visual and other disabilities that increases social divide. Eradicating avoidable blindness enhances productivity. It thus impacts the many millions who are stuck in the vicious cycle of poverty and poverty-induced disability.
Cataract remains the main cause of avoidable blindness across the world. If treated late or left untreated, it leads to severe visual impairment or blindness. It also results in a poor quality of life (QoL) for persons affected by the condition.
Measuring our impact
Mission for Vision (MFV) has been working towards the eradication of avoidable blindness in India for 16 years. We work in 16 Indian states in partnership with leading eye centres. Every year, we impact over 500,000 people from vulnerable communities across India.
Measuring the impact of our interventions, especially cataract, is key to our work. So, we put in place a mechanism studying key parameters that include:
Change in visual acuity of persons operated for cataract
Changes in their personal, domestic, social, economic and psychological parameters
Assessment of the basic care received by patients from our hospital partners
PRISM
Until 2015, our impact measurement method was manual and paper-based. In 2016, we moved to an innovative information technology (IT) enabled system, PRISM.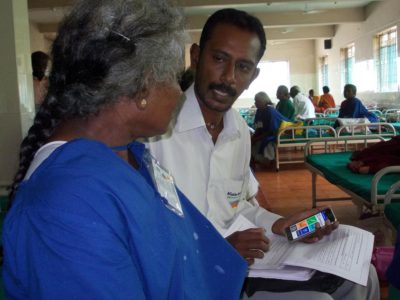 PRISM is an acronym for "Patient Related Impact Studying Mechanism". It works through an android mobile phone app called CommCare. At MFV, a team of over 20 staff manages the PRISM process. Trained field staff uses the app to collect data and managers supervise the collection process. The head of the Programme Impact department then vets the data.
PRISM consists of a structured questionnaire, vetted by experts, administered twice: a couple of days before surgery and six months after.
During 2016-17, PRISM recorded over 17,000 persons before cataract surgery. We then followed up with over 8,000 of them after six months to study the impact of the surgery on their lives. The results are heartening and show significant positive impact on five parameters. They also confirm previous evidence on the value of interventions for cataract. For instance, before surgery, 44% of those engaged in livelihood activities mentioned challenges with their ability to earn. That figure dropped to 14% six months after surgery. The visual outcomes after 6 months also match with World Health Organization recommendations. We are currently working to share this data through publications and journals.
Our experience with PRISM demonstrates several benefits:
Significant time and cost-savings
Enables high-quality analysis
Graphical presentations of survey findings
With good internet, PRISM can also track field staff in real-time (though we did not use it for this purpose).
PRISM data has also improved MFV donor reports. It provides them with evidence to continue investing in eye health. Moreover, MFV shares PRISM analytics with our implementation partners at regular intervals. This has enabled partners to improve outcomes and increase credibility with their donors. PRISM is also helping MFV identify new areas for evidence generation and refinement.
A robust tool
While there are many effective app-deployments in various development initiatives, we believe PRISM is the only cataract impact measurement system of its scale and spread.
PRISM, thus, has significant potential to help donors, planners and policy-makers. They can make informed decisions and lead to more resources for avoidable blindness. An MFV innovation, the app is proving to be a robust tool for gathering valuable evidence on QoL. It can be adapted for other issues impacting universal health coverage and the eradication of poverty.
For more information on PRISM, kindly contact the author at ekurian@missionforvision.org.in