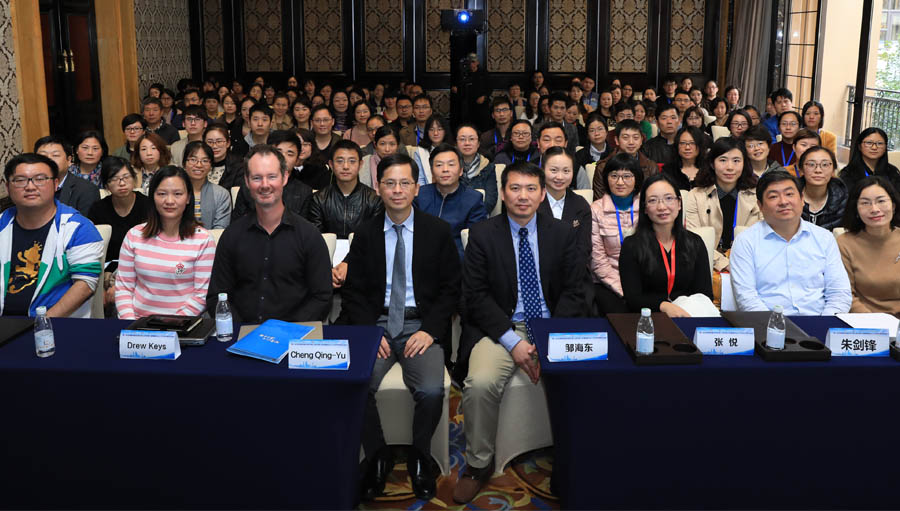 The Chateau Star River in Shanghai was the glittering location for the Gong-Ji Forum, a gathering of over 600 delegates on the weekend of November 17 – 19. This event, hosted by Shanghai General Hospital and Jiao Tong University is one of the largest annual gatherings of ophthalmologists in China. Every year the participants come together to share their research works, exchange innovative ideas and discuss interesting and challenging cases.
In a sign of the importance placed on public health by IAPB member, Shanghai Eye Disease and Prevention Centre (SEDPTC), an entire session was devoted to these issues. I was honoured to participate and share some of IAPB's priority focus areas for the region and for China in 2018. These include DR, Cataract Surgery Outcomes and Myopia – topics that were earnestly discussed by my fellow speakers from the Ministry of Health.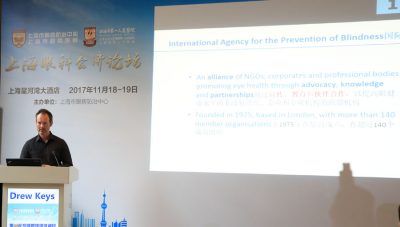 Also in attendance was Dr Chen Qing-Yu from Singapore Eye Research Institute, a fellow IAPB member. Dr Chen presented on the epidemiology of eye disease amongst the different ethnic communities in Singapore – fascinating research with potential implications for the approach to addressing surging DR in the Western Pacific.
This was an impressive gathering, evidence – if any more was needed – that China continues to be at the forefront of eye health issues in the Western Pacific. It was gratifying to see the level of engagement by ophthalmologists – from famous professors to newly-minted graduates – to the treatment of eye conditions; their openness to the study of new ideas and technologies and a willingness to share Chinese experience with the world is to be applauded.
A leading event. Well done SEDPTC.