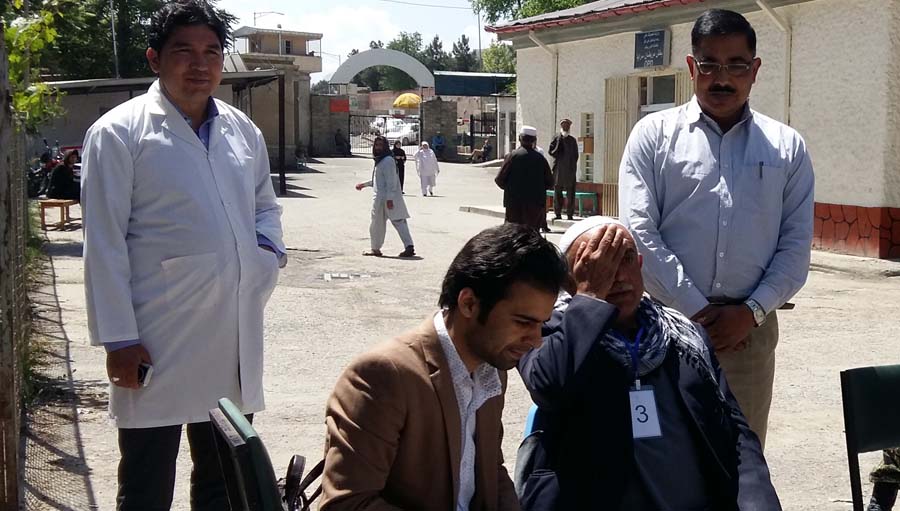 HealthNET TPO, a Netherlands-based INGO, supporting Ministry of Public Health, Afghanistan recently requested that I visit Kabul, the capital of Afghanistan, to help design a vision impairment survey based on the RAAB survey methodology. Afghanistan is a land-locked mountainous country with an estimated population of 31 million (74% rural), where more than a third of the population (close to 40%) continues to live below the poverty line. The survey was restricted to the Kabul province for this phase, and based on its success, would be extended to the other provinces.
I trained the Afghan team in-charge and helped them understand the process of carrying out the survey from 19 to 24 May, 2018.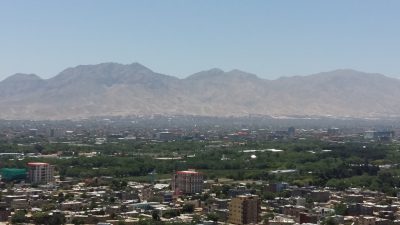 Prevailing conditions
In Afghanistan, eye diseases are a common public health problem and a formidable challenge given the strife in the country. The WHO estimates that in Afghanistan the prevalence of blindness is 1.5-2% (more than 500,000 people); and there are about 1.5 million people who are visually impaired. The main causes of blindness are reported to be cataract, corneal opacity (trachoma, VAD), refractive error, glaucoma and trauma. As is the norm globally, women and rural areas (where lack of access is an issue) bear the burden of blindness in the country. NGOs (that require payment) are the main providers of eye care for the population, 60% of which cannot afford to pay to access care.
The eye care services are limited to the central part of the country and are available in a few major cities only. Only 9 out of the 34 provinces have an established provincial eye care centre. There are only 7 secondary eye care treatment centres in the entire country and 3 tertiary training institutes. The country has only 142 ophthalmologists and 118 Mid-level personnel for a population of over 30 million. This is very low and insufficient to provide primary eye care as part of the Basic Package of Health Services (BPHS).
The National Committee for Eye Health (NCEH) has been in place since the early 2000s but is functioning without an acknowledged governance structure, budget and work plan. The finalization of the long term vision for eye health in Afghanistan (National Eye Health Plan) is difficult due to lack of data and analysis about the magnitude of the problem related to eye diseases and eye health systems.
Currently, the most important strategic document in global eye health is the Universal Eye Health Plan – WHO Global Action Plan 2014-2019 (GAP), which was endorsed by all member states of the World Health Organization in 2013.  This plan sets out a global target of, "Reduction in prevalence of avoidable visual impairment by 25% by 2019 from the baseline of 2010".
Need for data
However, a lack of up-to-date national blindness data in Afghanistan means there is no way to set a target or even strategically plan for it. Therefore, carrying out a population-based blindness and visual impairment survey in this country is necessary. This will lead to the formulation of evidence-based planning in eye health services in Afghanistan.
Designing a blindness survey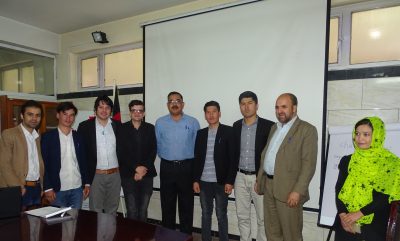 The survey work was implemented by HealthNet TPO, a Netherlands based non-governmental organisation supporting the Government of Afghanistan in the development of a sustainable health care systems which are culturally appropriate. They have been offering evidence based public health interventions with a focus on innovative development of health systems, mental health and  psychosocial care, long and short term training of health workers, control of communicable diseases (including malaria), and health financing schemes in the country since 1994.
In the eye health sector, The Fred Hollows Foundation (FHF), an IAPB member have been involved through HealthNet TPO in Afghanistan since 2007. This survey was also supported by FHF and implemented by HealthNet TPO in partnership with the Ministry of Public Health, Afghanistan.  IAPB provided all technical support required for the survey such as survey design, training of survey team, monitoring of data collection, data analysis and preparation of the final report.
Currently, the survey sampling frame comprises of Kabul province, if successful, this will be expanded to other provinces in the future. There are 77 clusters selected for data collection. We expect the data collection will be completed by 15 July, 2018.
Please see more photos below: