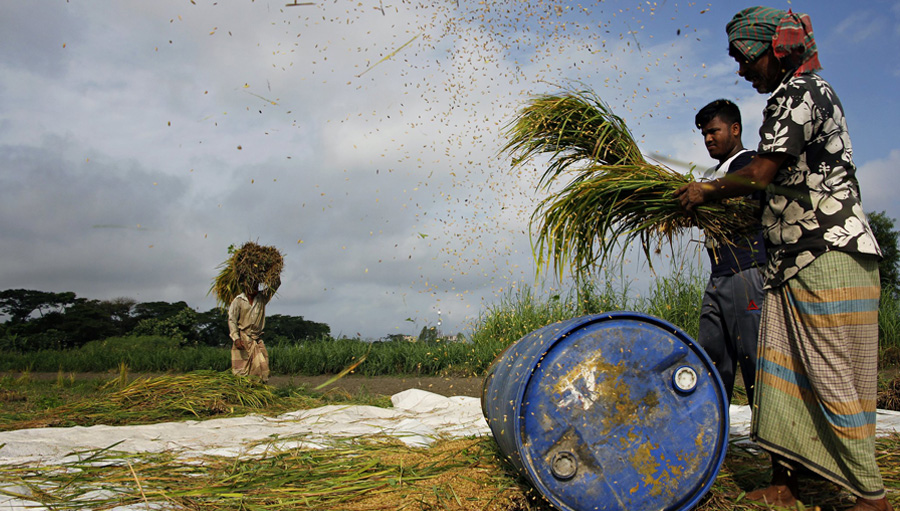 The United Nations has classed the two main risks to global human health: climate change and pandemics. Given the recent events of COVID-19, it gives us an insight into the world we could be living in as the impact of climate change will continue to worsen.
Climate change has a strong influence on our wellbeing, the stability of health systems, governments, and local communities. A temperature rise of 1°C globally from a pre-industrial baseline, has already resulted in extreme environmental changes, with severe storms and floods, prolonged heatwaves and droughts, new and emerging infectious diseases, and compounding threats to food security. Climate change could drag more than 100 million people back into extreme poverty by 2030, with much of this reversal attributable to negative impacts on health.
Government, policy makers and project planners should consider the environment when making decisions around health (and conversely health implications should be considered when making decisions around the environment). Everything is connected and should not be looked in silos.
The key resources below introduce and inform IAPB members to consider the links between climate change and health within their work in three key areas.
Overview on how climate change affects health (and this can be then extended to eye health). This information can also be used for advocacy.
Service Development: Procurement, infrastructure and service improvement
Human Resource Development: Building sustainability knowledge in current workforce and emerging workforce
Resource Name

Resource Summary

Link Access

Overview on Climate Change and Health / Advocacy:

The Lancet Countdown on health and climate change: ensuring that the health of a child born today is not defined by a changing climate (2019)
This report provides an annal update of key indicators across areas in climate change impacts, exposures, and vulnerability; adaptation, planning, and resilience for health; mitigation actions and health co-benefits; economics and finance; and public and political engagement.
https://www.thelancet.com/pdfs/journals/lancet/PIIS0140-6736(19)32596-6.pdf
WHO: COP24 Special report: Health & Climate Change (2018)
This report is based on contributions from over 80 health professionals, academic experts, representatives of civil society and international agencies. It focuses on Global knowledge on the interconnection between climate change and health, and provides an overview of the initiatives and tools with which the national, regional and global public health community is supporting and scaling up actions to implement the Paris Agreement for a healthier, more sustainable society.
https://www.who.int/globalchange/publications/COP24-report-health-climate-change/en/
United Nations: Chapter 11: Human Health: Impacts, Adaptation, and Co-Benefits (2014)
This report examines what is known about the effects of climate change on human health. It reviews diseases and other aspects of poor health that are sensitive to weather and climate. It describes steps that may be taken to reduce the impacts of climate change on human health. The chapter also includes a section on health "co-benefits." Co-benefits are positive effects on human health that arise from interventions to reduce emissions of those CAPs that warm the planet or vice versa.
https://www.ipcc.ch/site/assets/uploads/2018/02/WGIIAR5-Chap11_FINAL.pdf
Planetary health and primary care: what's the emergency? (2019)
This article discusses the importance of primary health care providers to understand and drive the climate health agenda forward.
https://bjgp.org/content/69/688/536/tab-article-info
The carbon footprint of cataract surgery (2013)
This is the first published carbon footprint of cataract surgery and acts as a benchmark for other studies as well as identifying areas for emissions reduction. Determining the carbon footprint of specific health care activities such as cataract surgery allows the assessment of associated emissions and identifies opportunities for reduction.
https://www.ncbi.nlm.nih.gov/pmc/articles/PMC3626018/

Service Development:

WHO: Essential environmental health standards in healthcare (2008)
This document provides guidance on essential environmental health standards required for health care in medium- and low-resource countries and support the development and implementation of national policies. These guidelines have been written for use by health managers and planners, clinical and nursing staff, carers and other health-care providers, and health promoters.
https://www.who.int/water_sanitation_health/publications/ehs_hc/en/
World Bank Group: Climate – Smart Healthcare (2017)
This article discusses strategies for organisations and health care providers to work towards low-carbon development and building resilience. This approach saves money by reducing energy and resource costs, while improving the quality of care in a diversity of settings.
http://documents.worldbank.org/curated/en/322251495434571418/Climate-smart-healthcare-low-carbon-and-resilience-strategies-for-the-health-sector
WHO: Safe management if wastes from health-care activities 2nd Edition (2014)
This guide is aimed at public health managers and policy-makers, hospital managers, environmental health professionals, and all administrators with an interest in and responsibility for waste management, for health-care settings in which resources are severely limited.
https://www.who.int/water_sanitation_health/publications/wastemanag/en/
Presentations at the Masterclass in Environmental Sustainability – World Ophthalmology Congress (2018)
These presentations discuss what healthcare is doing towards sustainability, current sustainability tools and surgical processes, sustainable procurement and how choices we make in health care matter towards the environment.
https://networks.sustainablehealthcare.org.uk/networks/eyehealth-susnet/presentations-masterclass-environmental-sustainability-world-ophthalmology
Triple Bottom Line Analysis of Eye Motility Services at Moorfield's Eye Hospital and its Satellite Clinics (2018)
This report analyses the environmental sustainability of an eye health institute.
https://networks.sustainablehealthcare.org.uk/sites/default/files/Moorfields_Triple_Bottom_Line_Report_0.pdf
Sustainability in Ophthalmology: The Royal College of Ophthalmologists (2013)
This document/position paper is developed to put forward best practices to be integrated into ophthalmology services.
https://www.rcophth.ac.uk/wp-content/uploads/2014/11/2013_PROF_222_Sustainability-in-Ophthalmology-May-2013.pdf

Human Resource Development:

Sustainable healthcare education: integrating planetary health into clinical education (2019)
This brief article discusses the benefits of equipping health care professionals with sustainable education through case studies.
https://www.thelancet.com/journals/lanplh/article/PIIS2542-5196(18)30246-8/fulltext
Rethinking health professions' education leadership: Developing 'eco-ethical' leaders for a more sustainable world and future (2020)
This article discusses the importance of personnel skilled in "Eco- ethical" leadership within health care to drive the climate change and health agenda.
https://www.tandfonline.com/doi/full/10.1080/0142159X.2020.1748877?scroll=top&needAccess=true
Environmental competencies for healthcare educators and trainees: A scoping review (2019)
This article provides an insight into why environmental knowledge should be incorporated into education for the health care workforce.
https://journals.sagepub.com/doi/abs/10.1177/0017896919886599
12 tips for teaching environmental sustainability to health professionals (2019)
This article examines approaches to prepare future health professionals for global environmental change, environmental sustainability through modules integrated into health curricula.
https://www.ncbi.nlm.nih.gov/pubmed/30676137
Additional resources:
These are links to organisations that work in the health care and environmental sustainability space. They also have useful resources and articles on their sites.
Photo credits: Rayhan Ahmed for #EyeCareEverywhere Photo competition