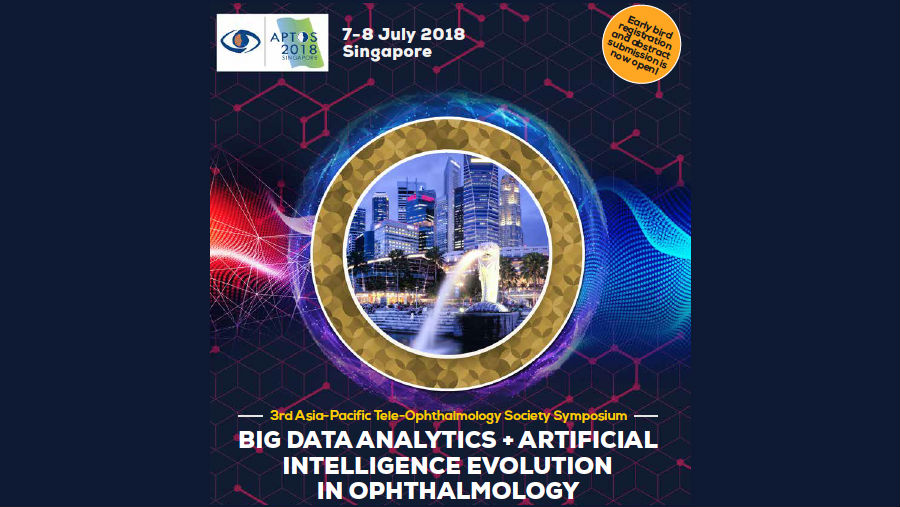 The Singapore National Eye Centre/Singapore Eye Research Institute is organising the 3rd Asia Pacific Tele-Ophthalmology Society (APTOS) Symposium on 7 and 8th July 2018 in Singapore.
The annual APTOS symposium is part of APTOS's efforts to further tele-ophthalmology in the Asia-Pacific region and beyond.
The 3rd APTOS Symposium aims to attract > 300 international delegates and will cover exciting topics such as practicality and regulatory implications of big data analytics and Artificial Intelligence (AI) in tele-ophthalmology and other disciplines, including ethical challenges of using big data in our public healthcare systems.
For more detail click here or email aptos2018@snec.com.sg