This has been written by Dr Umang Mathur, Shantanu Dasgupta, A K Singh and Dixita Mahanta.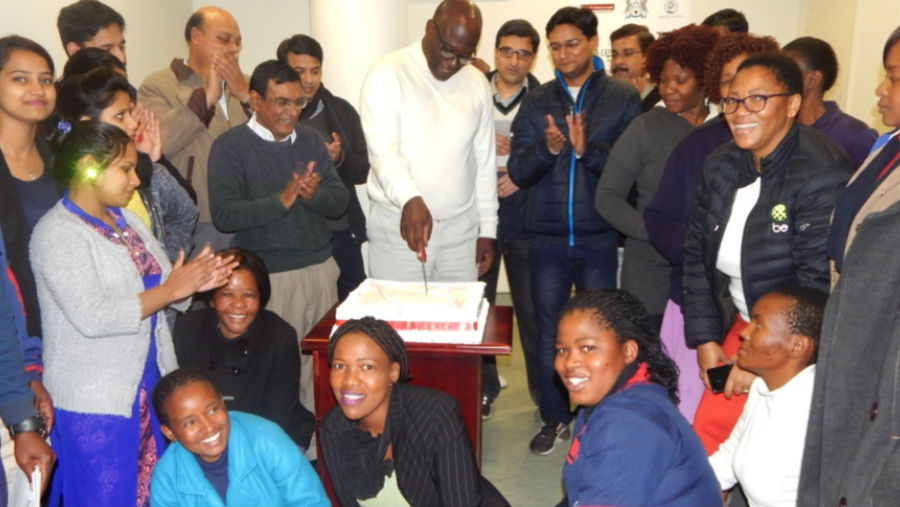 "I was the happiest woman in the whole world the day my bandages were taken off. It was a new day, a wonderful day, a revelation from above. It is the day I will never forget in my life. It feels so good not just to hear people but see them too", said 61 year old Esther Leisap, who had her sight restored.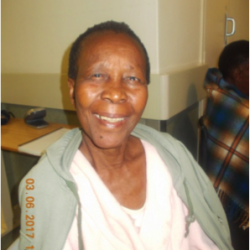 Esther a school-teacher by profession, had to give up her work due to vision loss. After her surgery, she now intends to start a new business to keep her life active and interesting.
Esther is just one face amongst the 6,000 people who are estimated to be waiting to get their eye-sight restored in Botswana.
With a population of 2.8 million, Botswana has the third highest prevalence of blindness and visual impairment in Africa.
Although it has provisions for basic health-care, it is pressed for skilled technical expertise and doctors. They are mainly dependent on outsourcing adept professionals for providing higher level of medical services. The reality is such for the people who have been screened and diagnosed with cataract that they have to wait for three to four years for this simple 15-minute surgery!
It is this situation that laid the ground for a landmark agreement between Dr. Shroff's Charity Eye Hospital (SCEH), Ministry of Health, Cambridge Global Health Partnerships (formerly Addenbrooke's Abroad) and Combat Blindness International in June 2016.
The objective of this is facilitating cooperation in eliminating the current cataract backlog in Botswana– aiming for 6000 surgeries in three years. While also building capacity amongst local eye care personnel as a part of the Botswana VISION 2020 National Plan for the prevention of blindness.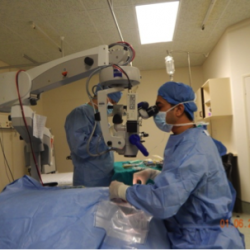 To achieve this end, SCEH medical team has been a part of three missions to Botswana. The first in October-November 2016, the second in June –July 2017, and third in October – November 2017, with 2829 sight restoring surgeries being delivered so far.
Dr. Umang Mathur, Medical Director at SCEH said, "Disease and disability knows no boundaries. We are proud to participate in this unique partnership of organisations from four different continents in reducing suffering from cataract blindness in Botswana. Our team of nurses and doctors from Shroff hospital find the opportunity to travel and operate in the beautiful African country an enriching experience. The gratitude and affection expressed by the patients and people of Botswana has been very humbling."
The impact generated from these three (of six) missions has paved the path for a promising future ahead not only in terms of surgeries done but also in changing lives forever. The MoH has also been immensely proactive and forthcoming in their efforts to spread awareness on eye care amongst the underprivileged segments of the population.
With these little baby steps the three stakeholders have embarked on this monumental journey to set a new benchmark in treatment of cataract surgeries keeping in mind its vision of achieving an avoidable blindness free Botswana.
Image on Top: The Botswana Team and SCEH team together celebrating the performance of 1000 surgeries