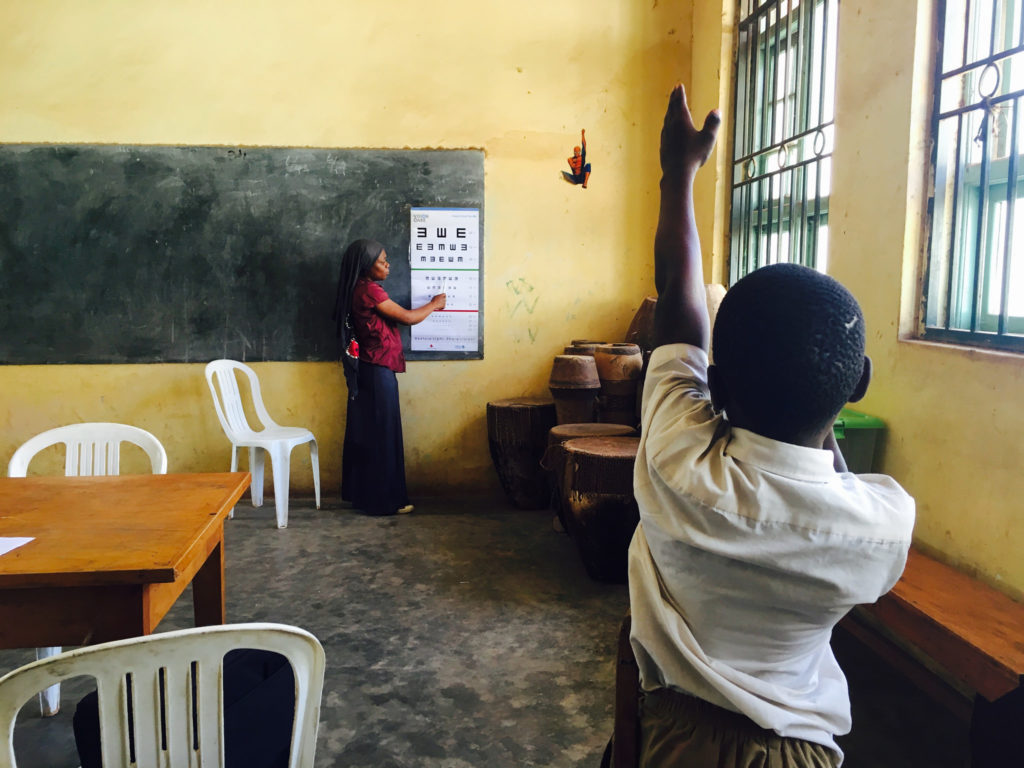 Greetings everyone.
As you know, WHO recently commenced work on the World Report on Vision. This is a major undertaking so I have been brought in to coordinate the process. As someone who will be new to you all, I wanted to introduce myself briefly and then to give you a quick update on progress and next steps.
I am from New Zealand with a background in public policy and disability. It is exciting for me to be back in the field of vision having been involved from the government donor perspective in the Pacific region some time ago. You can read a little bit more about me on the WHO web site.
At this stage, we expect that the Report will be launched in late 2018. We have been busy mapping out a process to ensure we get lots of advice and input from experts around the world, as well as making sure we meet the quality assurance and production timeframes.
Survey
Developing a world report is a unique opportunity, and we want to make sure that we get it right. That's why the WHO is asking for ideas and suggestions on the important topics the report should address. Analysis from the survey will, where appropriate, feed into the proposed structure of the report. The survey will take approximately 10 to 15 minutes to complete. Unfortunately it will not be possible to respond to all suggestions, however a brief summary of key themes will be made available on the WHO website. I really hope you can find the time to complete the quick survey, here:
The deadline for the survey is 23 July 2017.
We look forward to receiving your responses ASAP so they can inform the structure of the report.
We know that this report will be of great interest to the vision community, so want to make sure it is easy to keep updated on its development. There are two ways you can stay in touch:
Check out the WHO web page for the World report on vision. We will be adding more information to it as work progresses, including on the various consultations we will organise.
Sign up to the WHO news alerts from the Department for Management of Noncommunicable Diseases, Disability, Violence and Injury Prevention (NVI). We will be issuing periodic news alerts to let you know important updates. Do select 'blindness prevention' from the list of topics.
I am looking forward to moving this important work forward, and to working with you all.
(Note: An earlier version of this blog post and an e-blast that went out noted that the deadline was 21 July 2017. This has been corrected to 23 July as per the WHO website.)