Breaking down barriers for poor and marginalised to access services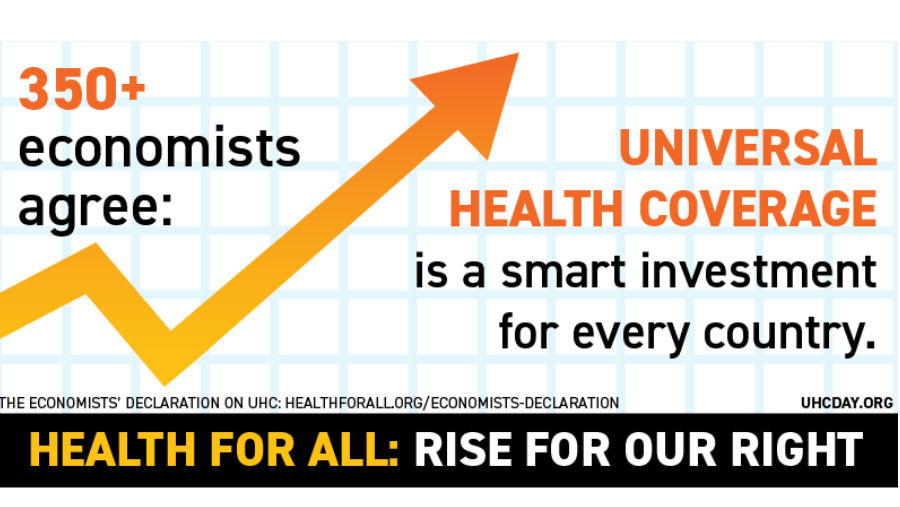 The boy was about 13 years old. He was blind in both eyes. When examined by the eye doctor, the diagnosis was that the most probable cause was a specific type of conjunctivitis, a condition not difficult to treat when timely care is provided. I met the boy during one of my programme visits in sub-Saharan Africa. At first, one would assume that there were no eye health services available in the region, which was why the boy was left untreated. However, this was not the case. The boy's family lives about 10 kilometres from a health centre staffed with an ophthalmic nurse, and about 100 kilometres from a specialised eye clinic, and yet, the boy had gone blind for a routine condition. To me this was shocking.
It was revealing at the same time, as it clearly demonstrates, that there is more that needs to be done than simply offering eye health services. Today is Universal Health Coverage Day and it reminds us that there are still many barriers for people like this boy, in accessing quality health services they need, without financial hardship. I can only speculate about the barriers that stopped his family from accessing eye health services at his time of need. Two of the most common barriers identified to access health services generally are a systemic exclusion of poor and marginalised groups, and payments that need to be made out-of-pocket – often not being affordable for families living in poverty.
Universal Health Coverage is the concept to overcome such barriers. It means that all people, including the poor and marginalised, get access to the full range of essential health services: from health promotion to palliative care, irrespective of their ability to pay. When properly implemented, Universal Health Coverage will leave no one behind to exercise their right to health.
In recent years the movement towards Universal Health Coverage has gained significant momentum, not least expressed by its inclusion in the Sustainable Development Goals. An increasing number of countries, both in the developed and developing world, are taking steps towards Universal Health Coverage. More than 60 countries, the WHO, the World Bank, philanthropic organisations, civil society and the private sector have come together under UHC2030, the global movement to build stronger health systems for universal health coverage.
UHC2030 includes a 'civil society engagement mechanism' to ensure good participation from civil society, which is pivotal to achieve Universal Health Coverage. I have been selected as one of the members of the civil society advisory group, which is a great combination of representatives of Northern and Southern NGOs and community-based organisations from various fields in the health sector. In a first (and very productive) face-to-face meeting last month, we set the priorities for our engagement, centred around putting first the ones left behind, and the push for increased government investment in health, moving towards the proposal of at least 5% of their annual GDP as government health care expenditure.
These prioritised areas are already strongly advocated for at the second global Universal Health Coverage Forum, currently underway. The forum, hosted by the Government of Japan and co-organised by WHO, the World Bank and UNICEF, provides the opportunity to accelerate progress and to address the prevailing injustice and discrimination against communities under poverty, exclusion or marginalisation.
If we want to address the barriers in accessing services, eye health needs to be part of Universal Health Coverage not only at the global level in UHC2030, but also at national level in countries, when essential health care packages are defined and policy decisions on health financing are taken. Today's Universal Health Coverage Day can be a good starting point to ensure that people like the 13 years old boy from now on do not miss out on accessing essential eye health services.
Liked it? See other posts for Universal Health Coverage Day