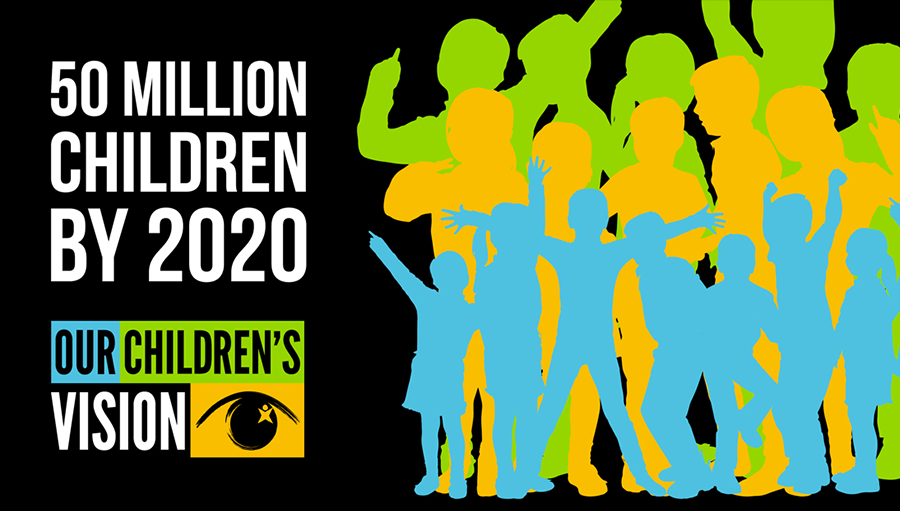 Job: Campaign Manager for Our Children's Vision – UK, Ireland and Northern Europe
Location: Based with Vision Aid Overseas, Crawley, West Sussex (with some home-working possible)
Full-time, initial one-year contract (with probable extension to two)
Competitive salary, some national and international travel required
The Role
Our Children's Vision has been gaining momentum over the last few years, with the total number of supporting and implementing partners now standing at 61. Following recent announcements including the prioritisation of eye health by the recent Commonwealth Heads of Government Meeting (CHOGM) and the formal launch of ATscale, a new global partnership accelerating access to assistive technology (including eyeglasses), the time is now ideal for this position to take Our Children's Vision forward in the UK and Ireland (and later in Northern Europe) to muster further support.
The Campaign Manager will develop an Advocacy and Campaign strategy and plan together with OCV partners. They will advocate for the prioritisation of resources for school health initiatives globally that deliver eye care services to children and for services to reach out to school children. They will also advocate for Children's Eye Health to be integrated into School Health programmes and education systems, particularly in lower and lower middle-income countries. They will raise the profile of the Campaign and VAO's programmes. Promote the use of the Standard School Eye Health Guidelines, recruit more Campaign Partners and support partner's international campaigns to integrate children's eye health. They will also connect partners to form innovative inter-sectoral partnerships to meet the goal and objectives of the Campaign.
Reporting directly to the CEO of Vision Aid Overseas and with a dotted line to the Programme Director for Our Children's Vision in the Brien Holden Vision Institute, Australia, this position will play an important role in achieving impact of the Our Children's Vision Campaign, Vision Aid Overseas' work and that of other implementing partners.
The Person
The successful candidate will be a dynamic self-starter with a strong background, skills and experience in advocacy and campaigning, who is passionate about advocating for Children's rights, shares the ambition of Our Children's Vision and who is inspired by the opportunity to make a real impact on children's lives. Experience in International Development and in global health are also essential and in global eye health desirable.
How to Apply
To apply, please send a cover letter, up to date CV and details of your current salary and salary expectations to the CEO of Vision Aid Overseas, Nicola Chevis at recruitment@visionaidoverseas.org Your cover letter should explain your motivation for applying for the job and how you meet the requirements specified in the Job Description, which can be found here or below (see attachment). The cover letter should be no more than 2 sides of A4.
Closing date: 5pm, Tuesday 28th August 2018