By Sarah Wallace, Public Health Registrar and Prof Hannah Kuper, Director of the International Centre for Evidence in Disability, LSHTM on visual rehabilitation.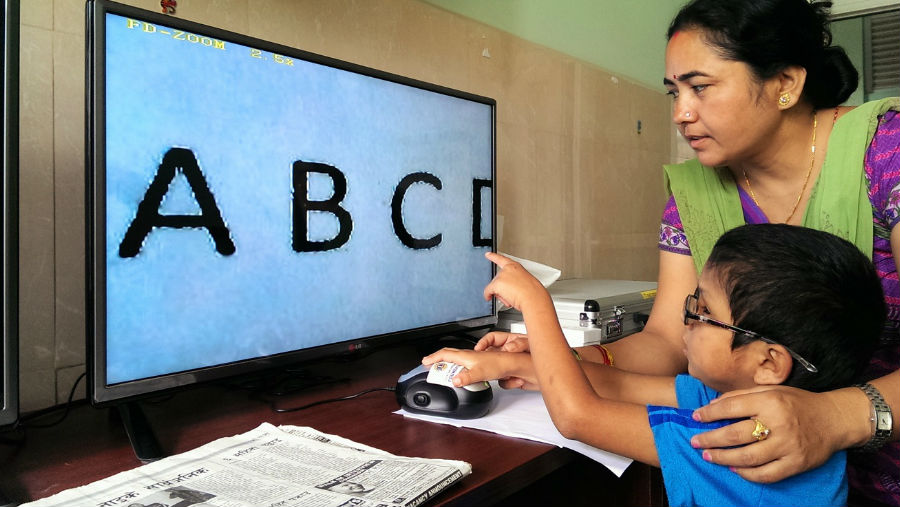 We are in a remote area in Morocco, and a woman approaches us, led by her mother. She has heard that a group of ophthalmologists is visiting her village, and grabbed the chance to be examined. She is blind in both eyes from corneal disease, and although the doctors refer her to the local ophthalmology department, they know that a cure won't be possible. She is just one of 80 million people who have permanent vision impairment around the world, most of whom live in low and middle income countries.
Low vision and blindness have profound effects on people's psychological and social wellbeing – people are often left feeling depressed, frustrated and even worthless. Many people who are visually impaired struggle to participate in school, work or their community, and may end up isolated and driven into poverty. So what is to be done for people with incurable sight loss?
Provision of low vision services is the first step. These services require the input of different specialists, and include providing assistive devices, like magnifying glasses, or offering training to improve independent mobility. Sadly, such services are often lacking in low and middle-income countries or, if they do exist, rely on insecure NGO funding. This gap may have arisen because visual rehabilitation is often a low priority in health systems, or because the focus on avoidance of blindness means that the needs of people who can't be cured may be overlooked. Going forward, low vision services need to be scaled up, and ideally fully integrated with a country's eye health services to make them sustainable and part of normal care.
Rehabilitation, however, is broader than low vision services alone. It aims to "optimise functioning and reduce disability in individuals with health conditions in interaction with their environment" (WHO), and so should also focus on improving access to employment and education, or community participation more broadly. These initiatives are offered under the guise of Community Based Rehabilitation, and though often effective, are also limited in availability.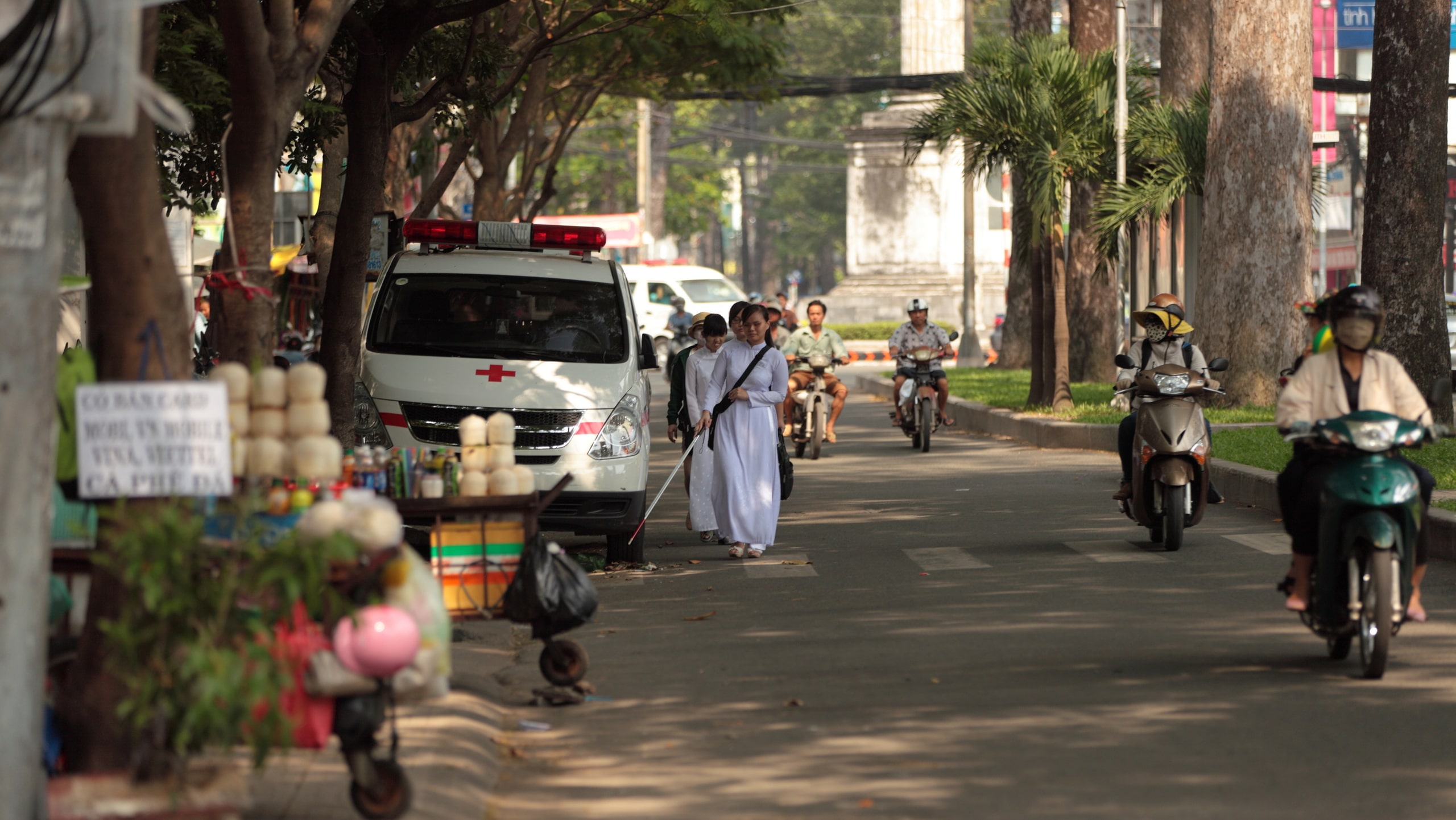 A key constraint in scaling up visual rehabilitation services is that the evidence for effective interventions to improve the quality of life for people who are visually impaired is currently sparse, particularly in low and middle-income country settings. Of 6 Cochrane reviews that have been undertaken around rehabilitation in people with visual impairments, only 2 identified eligible studies, and all were from high-income countries (Virgili et al, 2010, and Virgili et al, 2013). Similarly, a review of the effectiveness of Community Based Rehabilitation programmes didn't identify any studies that included people with visual impairment (Iemmi et al, 2015). Recent increasing interest and research in the area of visual rehabilitation is welcome, but much of it is hi-tech and not currently suitable for resource poor settings.
Eye health services must not neglect the needs of those with irreversible visual impairment, and eye health professionals should be advocates in this area. We need to invest in building the evidence base of effective interventions, and to ensure development of effective, equitable and widespread visual rehabilitation services. These initiatives will help to maximise the quality of life and well-being of people with incurable conditions, like the woman we met in the remote village in Morocco.
Iemmi V, Gibson L, Blanchet K, Kumar S, Rath S, Hartley S, Murthy GVS, Patel V, Weber J, Kuper H. Community-based rehabilitation for people with disabilities in low- and middle-income countries. Campbell Collaboration, 2015, Volume 11.
Virgili G, Acosta R, Grover LL, Bentley SA, Giacomelli G. Reading aids for adults with low vision. Cochrane Database of Systematic Reviews 2013, Issue 10. Art. No.: CD003303. DOI: 10.1002/14651858.CD003303.pub3.
Virgili G, Rubin G. Orientation and mobility training for adults with low vision. Cochrane Database of Systematic Reviews 2010, Issue 5. Art. No.: CD003925. DOI: 10.1002/14651858.CD003925.pub3.
Top image: Photo courtesy Rajan Shrestha for #EyeCareForAll photo competition
Image in the middle: Photo courtesy David de Wit for #StrongerTogether photo competition