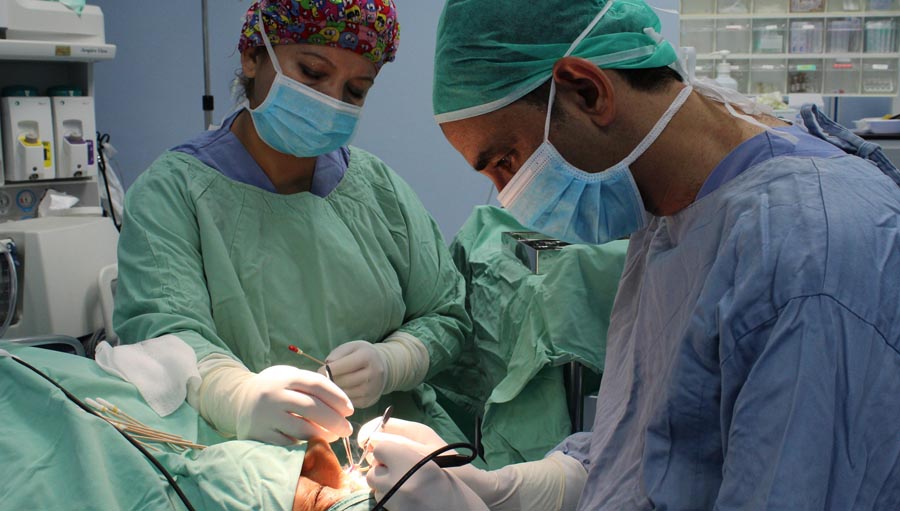 To mark International Nurses Day,  IAPB West Pacific will be conducting it's first webinar: Nurses, the Untapped Resource. With the theme, "Health is a human right", Heather Machin will make a dynamic and thought-provoking presentation to highlight the impact Nurses can have on eye health.
Heather is the Chair of the Australian Ophthalmic Nurses Assocition National Council. She is also the Project Officer for the Lions Eye Donation Service, Centre for Eye Research Australia and Developer of the Global Alliance of Eye Bank Associations. She is also a  Nurse Consultant for the Fred Hollows Foundation NZ.
Who can participate?
Non-nurses, NGO staff, Programme Managers and Ophthalmologists
Ophthalmic nurses
All allied ophthalmic personnel
Eye care managers
All interested in eye health and training.
Webinar Date and time:
14 May 2018; 1700-1800 hrs, Melbourne time.
Watch the webinar:
Photo credit: Dr Bashar Jaber and nurse Manal, who were both trained at St John Eye Hospital, perform surgery on a Palestinian mother, Shadia. Submitted by: Marie-Claire Boyle; Country: United Kingdom; Organisation: St John of Jerusalem Eye Hospital