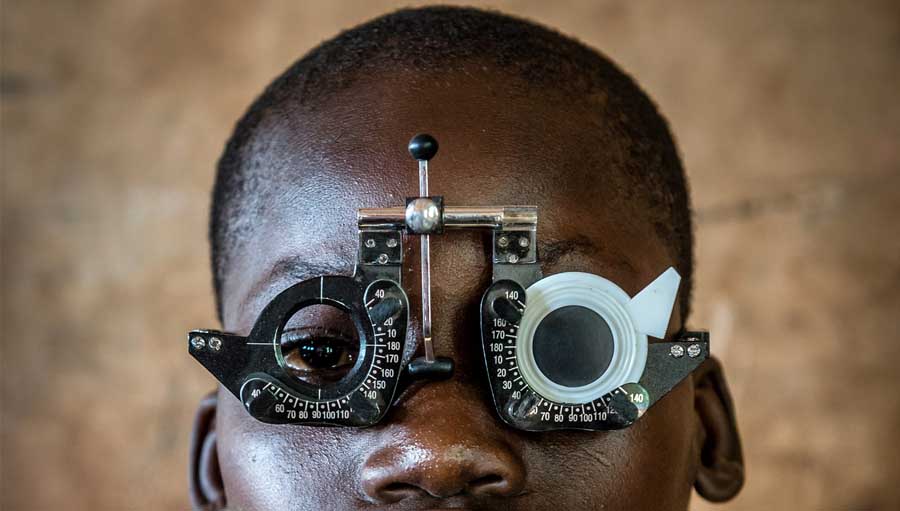 To mark Africa Day on 25 May 2018, IAPB invites you to the webinar: WHO Core Competencies in Africa. Simona Manchiotti, Consultant WHO AFRO and Michael Gichangi, Head, Ophthalmic Services Unit, Ministry of Health, Kenya will be discussing the validation of "WHO Regional Core Competencies for Eye Heath Workers" in the Africa Region. IAPB Africa's Simon Day, will lead the conversation on this IAPB Webinar.
Who can participate?
All those interested in understanding the progress made with this document.
In February, WHO AFRO and IAPB held a consultation workshop in Nairobi attended by eye health experts with the overall objective of validating the core competencies required to inform training and quality of care in the Sub-Saharan Africa region.
What is the need in Africa?
The IAPB Vision Atlas documents the severe shortage of eye health professionals in Africa. The development of competency frameworks for ophthalmology, optometry and allied ophthalmic professionals is a critical component of the IAPB Africa HRH Strategy, to address this shortage.
Webinar Date and time
25 May 2018; 10:00 to 11:00 AM BST.
Registrations
Please note that registrations are now closed for the webinar–we have reached the maximum number of slots available.
Webinar Video and Presentations

IAPB Webinar: Africa Day [PPT, 612 KB]
Eye Health Workforce Core Competences for the WHO African Region by Michael Gichangi [PPT, 210 KB]
Photo credit: Tamale, Northern Region in Ghana: Eye screening at a school. Submitted by: Remo Nägeli; Organisation: Swiss Red Cross.