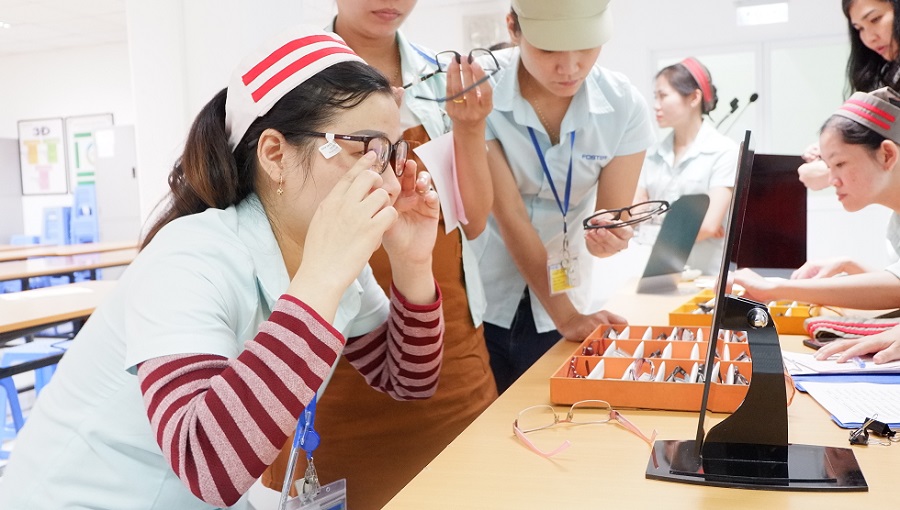 2017 was an exciting year for Seeing is Believing (SiB).  As of December 2017, there are 49 active projects in 27 countries. Highlights from 2017 included the successful close out of some of our large East Africa Child Eye Health consortium projects, click here to find out the impact they had. We have now implemented 167 eye health projects in 37 countries since 2003.
We were delighted to meet a number of you virtually in 2017, during the SiB webinar series. Many of you participated in our webinars on sustainability and gender. Gender is an area that many of our partners still struggle to fully operationalise and so we are continuing to focus on this thematic area. In addition we are also focusing on increasing access to services and enhancing quality in this edition. Thank you all for submitting articles and sharing your strategies to overcome barriers in these areas.
It was great to see that so many of you celebrated World Sight Day 2017 in innovative ways, using the day to raise awareness of the importance of eye health, or as a platform for advocacy. And wonderful that many of you from the bank and the partners held joint community events both during World Sight Day and throughout the year.
We hope 2017 was a positive year as your SiB project moves towards 2020 and we wish you all a happy and successful 2018.
To read the Seeing is Believing January 2018 newsletter click here.
Please get in touch, if you would like to subscribe to the newsletter.
Photo courtesy: FHF, SiB