These blog posts are part of the IAPB Gender Equity Work Group's work to raise awareness of gender equity in eye health.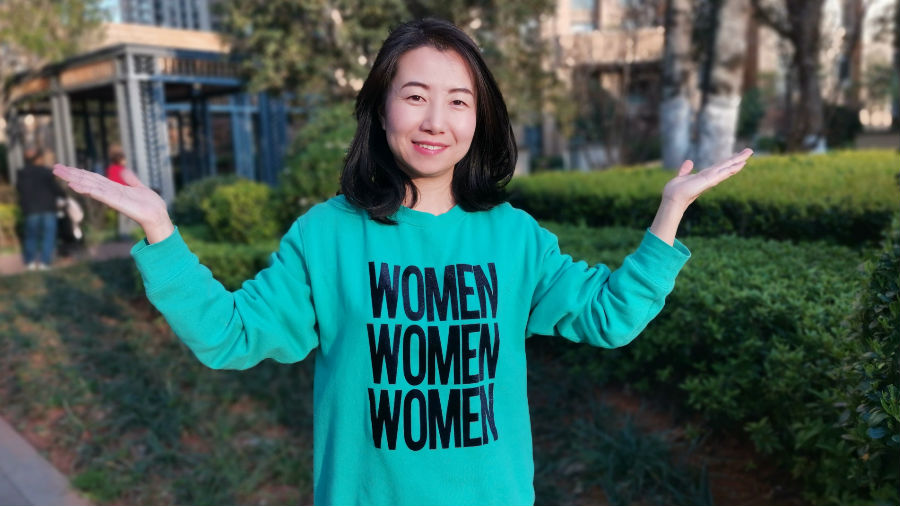 Amanda Huang, a public eye health worker from China, is passionate about ending avoidable blindness and vision impairment for people living in rural China. In a country accounting for 20% of the world's blindness, Amanda is committed to equal eye health care for all.  She started her career 15 years ago leading eye care projects in rural communities and now heads up The Fred Hollows Foundation in China. She works with local governments and partners to achieve universal eye health coverage in China, closing the gap between rich and poor, as well as men and women.
What are some of the challenges you have faced in your journey?
As a woman in a leadership position, I'm always challenged by social stereotypes which believe men have the power.
What is the one thing that has helped you get to where you are today?
Self-awareness, confidence, hard work and persistence have made me achieve what I have today.
What are some of the challenges you have faced in your journey?
At the beginning of my leadership journey, I questioned myself if I was capable of making the right decisions and speaking to a room full of male leaders. I was judged by my appearance as a woman, but my passion, knowledge, experience and dedication won me respect and recognition from male counterparts. I believe there should be no gender difference.  You need to believe and be confident in what you're pursuing.
As a mum of a young child, balancing work and family is another challenge for me. Instead of staying home, I insisted on getting back to work. My work brings me social value, independence, upgraded knowledge and networking. At first, it was difficult to get family support, which meant I worked harder to fulfil my roles at work and at home. Gradually, because of the contributions I could make for the family, my opinions are more valued and my husband could spare more time for family care. A balanced share of work and family care makes a better family.
How is your organisation working to achieve gender balance?
My career opened another door to issues around gender equity, which is not only about individuals but also the whole society. By including gender mainstreaming in our eye health programme, more people now understand gender equity, see the gaps, and know how to ensure equal choices and opportunities for both men and women to access the services they need.
How can we support younger women in your profession?
Being a woman leader, I am proud to be a role model for the younger generation.  My experiences have taught me to be aware of gender inequality and to challenge stereotypes.  By providing support and encouragement to be confident, together we see a better world with gender balance (#BalanceforBetter).