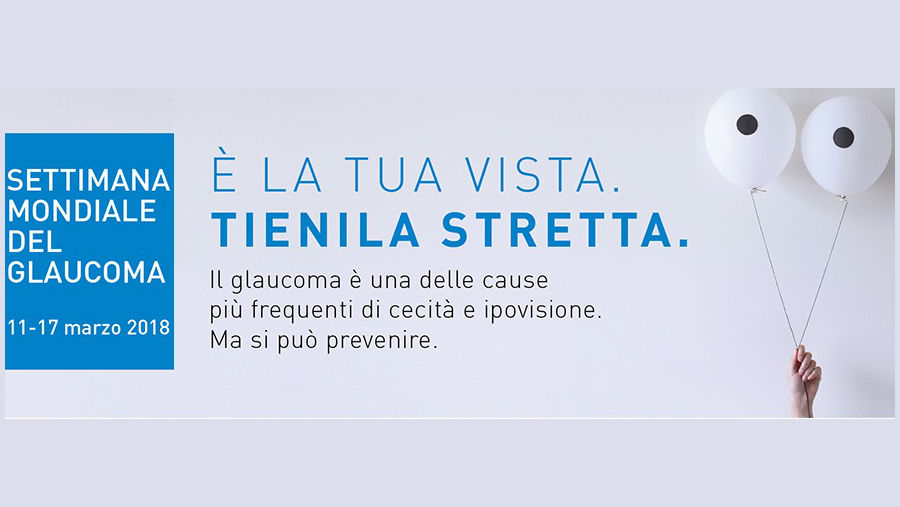 Getting your eye-sight checked regularly in order to avoid visual damage is important especially if you are at risk for glaucoma. This year 94 Italian cities have come together for World Glaucoma Week (11 to 17 March 2018), the greatest number ever, with free public initiatives. Promoted by IAPB Italy and arranged with the local support of the Italian Blind Union, these events include (info: www.iapb.it):
free ophthalmic check-ups in more than 50 cities, both in eye care facilities and mobile ophthalmic units;
52 meetings about glaucoma have been arranged throughout Italy with ophthalmologists;
a leaflet about glaucoma is going to be handed out in almost 100 cities from North to South.
Like in other developed countries, also in Italy one in two persons are estimated to be unaware about the condition: awareness about this chronic degenerative pathology – which usually has no symptoms – could be increased. In Italy, glaucoma is estimated to affect more than one million people older than 40 years (half of which have not been diagnosed, yet).
According to WHO, about 55 million people are affected by glaucoma worldwide. Prevention and timely treatment are very important to avoid eye damage, in particular to the head of the optic nerve. Without diagnosis and proper treatment the visual field gets worse until irreversible blindness. There are many risk factors of glaucoma, such as family history, age, high myopia or hyperopia and even diabetes.

"A simple ophthalmic check-up is sufficient to diagnose glaucoma: it is very important to do it in the initial phase or at least when it is not severe. It is therefore necessary to undergo eye tests regularly, especially in the presence of risk factors. It is necessary to protect our sight from glaucoma, otherwise you can become blind or visually impaired – your visual field can narrow because of this eye disease. High intraocular pressure is a real threat to everybody's eyes", the President of IAPB Italy Giuseppe Castronovo said.