Alcon is a Patron Level Corporate Member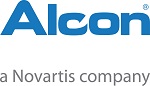 Alcon, the global leader in eye care, provides innovative products that enhance quality of life by helping people worldwide see better. The three Alcon businesses – Surgical, Pharmaceutical and Vision Care – offer the widest spectrum of eye care products in the world. Headquartered in Fort Worth, Texas, U.S.A., Alcon has operations in 75 countries and products available in 180 markets.
Through the work of over 24,000 associates, Alcon is committed to reducing the incidence of preventable blindness worldwide and to helping people enjoy the gift of sight. For more than 65 years, Alcon has partnered with hundreds of organizations and eye care professionals who are dedicated to extending the reach of quality eye care to people around the world, regardless of their geographic location or economic means. Alcon donates over $55 million in both cash and in-kind products to charitable activities annually.
For more information, visit http://www.alcon.com/corporate-responsibility/eye-care-for-everyone.aspx