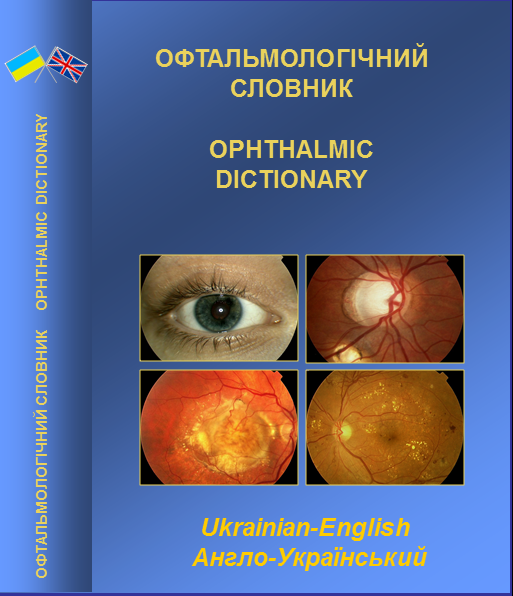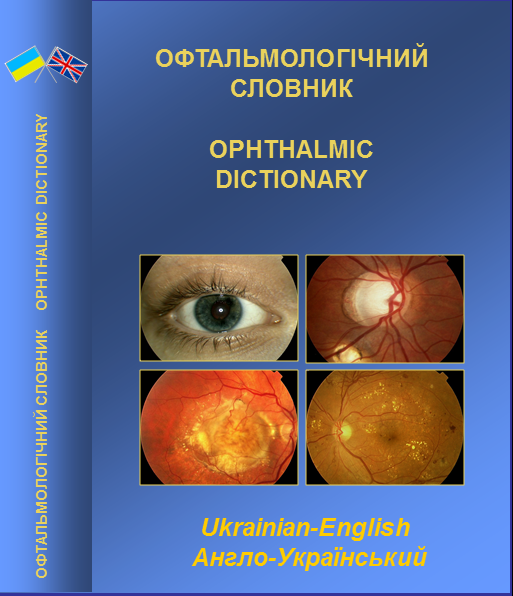 The advances in modern ophthalmology, the introduction of novel diagnostic and therapeutic approaches, the opportunities for communication between ophthalmologists from different countries and their participation in international conferences and courses require some knowledge of languages.
There are many doctors who speak different languages, but most of them need to know the professional terminology in order to communicate effectively with their colleagues. Our aim is to make the information contained within this dictionary as accessible as possible.
This Ophthalmic Dictionary is the first ophthalmic dictionary in the Ukraine and contains more than 3,000 medical and ophthalmic words and phrases, appendices with abbreviations of the main ophthalmic conditions and translation of authors names in both languages. Readers will find very useful terminology which is commonly used in many subjects, such as anatomy, physiology, histology and pathology of the eye, neurology, general medicine and surgical specialties.