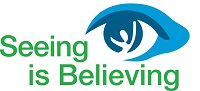 Phase V Project Progress
Standard Chartered Bank pledged to extend its commitment to Seeing is Believing (SiB) to 2020, in line with the global campaign to eliminate avoidable blindness, VISION2020: The Right to Sight. The Bank committed to raising and investing USD 100million (including the amounts raised from Phases I-IV) by 2020.
We currently have 36 Phase V Type 1 & Type 2 projects that have started. The total SiB funds for the 36 Phase V Type 1 & 2 projects is USD34 million and USD16 million has been spent to date. SiB funds support 80% of the projects total budget and the NGO partners contribute at least 20% of the budget, so the total budget for SiB Phase V projects is actually higher than the USD34 million SiB contributes.
SiB Interactive map – click on a location to find the Phase V project location, NGO partner, project goal & timeline
View Phase 5 in a larger map
The below bar chart shows the spend of each Phase V project* compared to their budget to date & total project budget: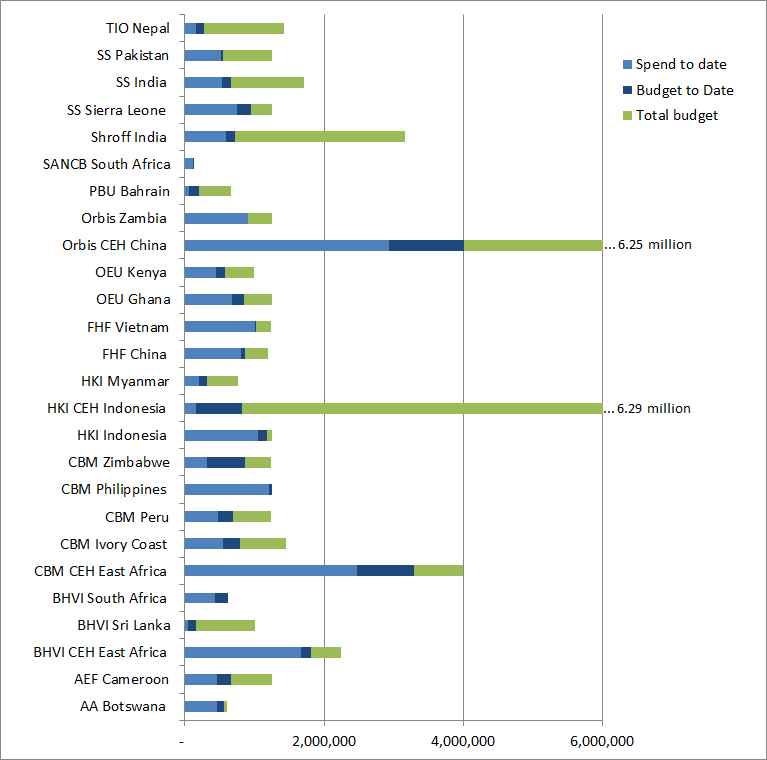 The below bar chart shows the progress each Phase V project is making towards reaching their planned outputs, compared to both output target to date and total project output target: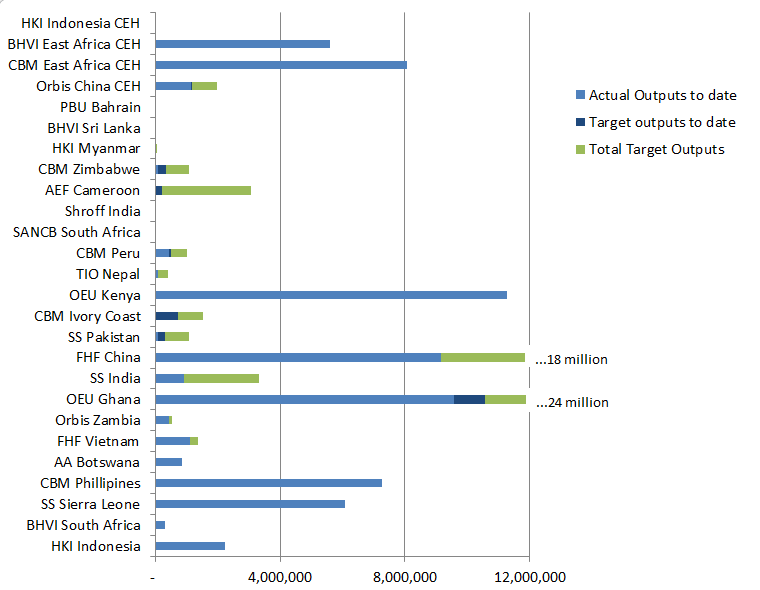 For more information on general project metrics such as the type of SiB Phase V projects that are being implemented, the primary institutions NGO partners are working with to implement projects, the spread of project by NGO, and location, please click here.

Susan Evans
SiB Project Officer
The International Agency for the Prevention of Blindness
sevans@iapb.org
*Abbreviations have been used:
AA – Addenbrooke's Abroad
AEF – Africa Eye Foundation
BHVI – Brien Holden Vision Institute
CEH – Child Eye Health (These are the Type 2 Child Eye Health projects)
FHF – The Fred Hollows Foundation
HKI – Helen Keller International
OEU – Operation Eyesight Universal
PBU – Prevention of Blindness Union
SANCB – The South African National Council for the Blind
SEVA – Seva Foundation
Shroff – Dr. Shroff's Charity Eye Hospital
SS – Sightsavers
TIO – Tilganga Institute of Ophthalmology