Seeing Is Believing Art Auction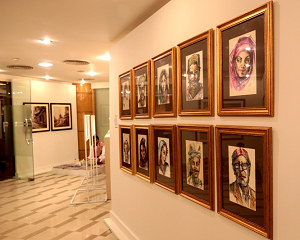 The Seeing is Believing art auction, held annually since 2014, has now become one of the key initiatives we take locally to raise funds for our global programme in fighting preventable blindness. Similar to last year, this year's exhibition also took place in an unconventional setting of our World Trade Centre Branch in Karachi, from 23rd to 30th May – our longest exhibition yet.
'Awaken Our Legacy' was a testament to more than Pakistani art, but rather, the promotion of our culture and heritage through this art. It provided a unique channel for our local talent to give and take: using their various walks of life to create, and using these creations to help fight for sight.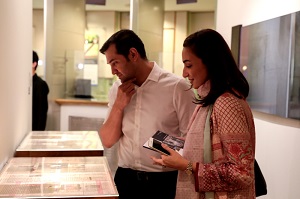 The exhibition created a cultural journey for our viewers through an assortment of artworks. These included ceramics, drawings, miniatures, paintings, photography and sculpture.
With a total of 34 artists, all with varying experience and backgrounds, the complete collection consisted of 62 pieces.
To give justice to the theme of the event, two artisans, a basket-weaver and a ceramic artist, were also invited to do a live showcase of the creation of their work.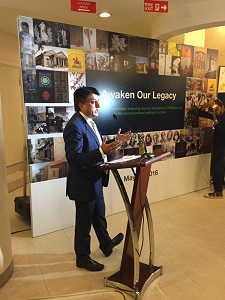 It was a pleasure to see a great turnout and our clients bid generously on their favourite pieces. To maximise the funds raised for our local community investment partner in Seeing is Believing, the Layton Rahmatullah Benevolent Trust, 25% of the base price of all artworks, along with any funds generated via the auction were given to this cause. All donations up to 30 million will be matched by the Bank, doubling everyone's generosity.
The auction raised PKR 523,000 through this event, before matching. Since this was an auction, 25% of the base price and any amount generated above and beyond the base via the auction was donated to Seeing is Believing. A total of 20 pieces were bought by clients and WTC branch walk ins, the exhibition continued throughout the week so our clients could appreciate the gallery during their visit.
We look forward to seeing this initiative grow and evolve for years to come.
Arsalan Rabbani
Director,Internal Communications
Corporate Affairs
Standard Chartered Bank (Pakistan) Ltd