Seeing is Believing Commitment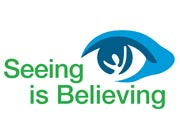 Seeing is Believing is Standard Chartered's ("the Bank") global initiative to tackle avoidable blindness and visual impairment[1].
Launched in 2003, Seeing is Believing (SiB) is a collaboration between Standard Chartered, the International Agency for the Prevention of Blindness (IAPB) and leading international eye health organisations.
Standard Chartered has committed to raise USD 100 million between 2003 and 2020 for Seeing is Believing through fundraising and the Bank's matching funds.
Funds raised for Seeing is Believing are invested in eye health projects that range from providing comprehensive eye care in low and middle-income countries to building innovative eye health delivery solutions.
In 2013, Standard Chartered extended its support to eye health by committing USD 20 million to support the work of the Queen Elizabeth Diamond Jubilee Trust towards eliminating avoidable blindness.
History: Seeing is Believing's Commitment
The phases of Seeing is Believing's development are broken down below. Please note that all phases since Seeing is Believing's launch in 2003 have now been rolled into the USD 100million commitment.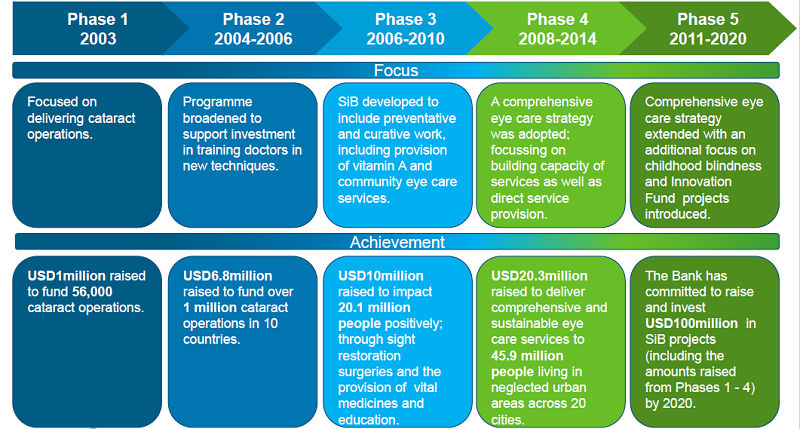 There are 4 types of projects funded by Seeing is Believing (Phase 5):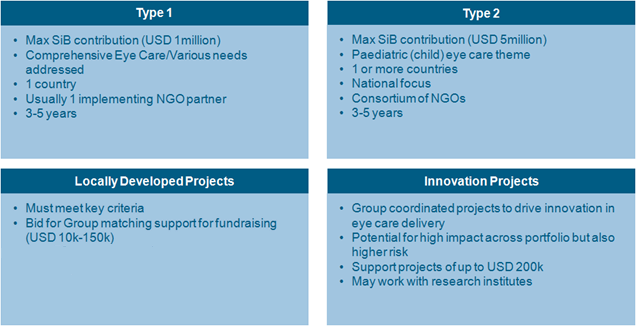 Key themes for SiB Phase 5
Embedded in national / state / provincial systems and plans
Sustainability post-SIB support
Improving access and overcoming local barriers – financial, societal, attitudinal, and ignorance
Gender
Demonstration of clear value-added impact from SIB funds
Sharing of success in key forums, journals or magazines
Seeing is Believing Governance
Seeing is Believing (SiB) is jointly governed by Standard Chartered and IAPB. Representatives from both organisations, together with external advisors, formed the SiB Management Committee to manage  the overall programme design, approve projects and oversee the fundraising strategies. The Management Committee is supported by the Programme committee, Fundraising committee and the Innovation Fund Investment Committee.
Partnership with IAPB
Standard Chartered has been partnering with the IAPB since 2007 to fund eye health projects.  The case study done by The Partnering Initiative has provided an insightful evaluation on the partnership.
http://www.standardchartered.com/_documents/in-the-banks-best-interest.pdf
Employee involvement
Avoidable blindness is a key health issue across Standard Chartered markets and is close the hearts of its employees. They contribute to SiB through fundraising,  volunteering and governance support.  The programme aims not only to unite staff, but also clients, business partners and the wider community,  fulfilling a shared expectation to make a difference to the communities in the Bank's footprint.
Seeing is Believing Website
http://www.seeingisbelieving.org
If you wish to donate, please go to the Seeing is Believing website.
[1] Avoidable blindness is preventable or treatable forms of blindness. 80% of blindness and visual impairment is avoidable.
[2] This matching commitment is subject to the limit of the USD 100 million funding target