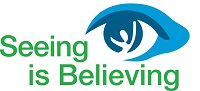 SiB Phase IV (2008-15)
Standard Chartered Bank made a Clinton Global Initiative Pledge in 2008 to raise USD 20 million, which would be spent across 20 cities in the Bank's markets to deliver comprehensive and sustainable eye-care services to people living in neglected, marginalised, urban areas.
All 24 Phase IV projects have successfully completed. The total Seeing is Believing (SiB) fund for the Phase IV projects was $20 million and the full grant has been spent. SiB funds support 80% of the projects total budget and the NGO partners contribute at least 20% of the budget, so the total budget for SiB Phase IV projects is actually higher than the $20 million SiB contribution.
The below metrics give some information of the type of SiB projects that are being implemented, the primary institutions NGO partners are working with to implement projects, the spread of project by NGO, and location.
SiB Interactive map
Click on a location to find the Phase IV project location, NGO partner, project goal & timeline. All Phase IV SiB projects have successfully completed.

View Phase IV Projects in a larger map
The charts below show the breakdown of the 24 Phase IV SiB projects by: Region, Approach, Institution and NGO. Please note, WHO regions have been used.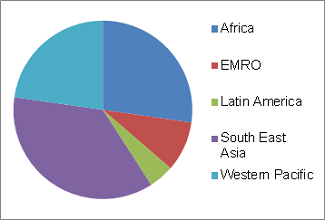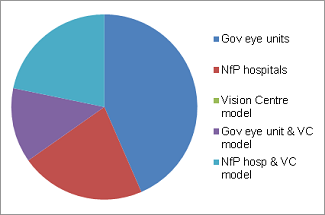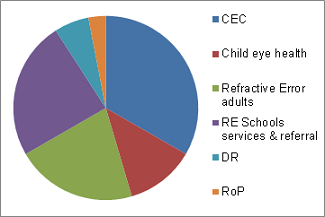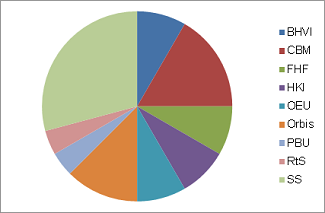 The bar chart shows the breakdown of approaches per WHO region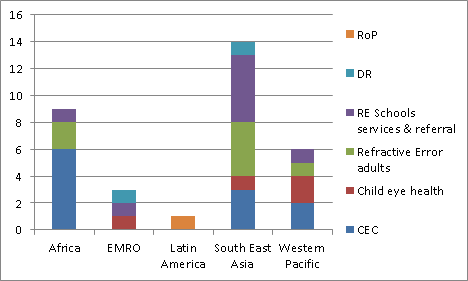 The bar chart shows the breakdown of Institutions per WHO region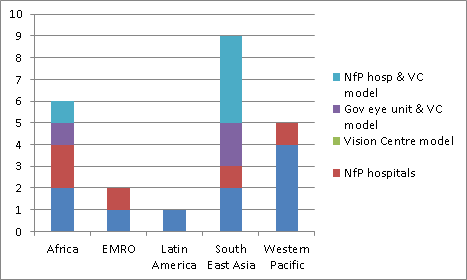 The bar chart shows the breakdown of NGOs per WHO region