Understanding demand and provision of eye care services among slum-dwellers in Dhaka, Bangladesh (James P Grant School of Public Health/Sightsavers)
Sightsavers utilised funding from Seeing is Believing to undertake some research as a part of its Phase IV Dhaka Urban Comprehensive Eye Care Project. This was conducted in collaboration with the J. P. Grant School of Public Health at BRAC University. The overall aim of this research is to better understand the demand and provision of eye care services in Dhaka with a specific focus on urban slum-dwelling communities.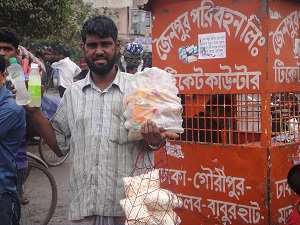 We used a mixed method approach with three main components: i) mapping and assessing eye care facilities in Dhaka City Corporation; ii) exploring health-seeking behaviours, determinants and barriers to the uptake of eye care services among slum-dwellers; and iii) assessing their willingness to pay (WTP) for eye care services and the potential for cost recovery, taking refractive error correction and spectacles as a case study.
Our findings show a high prevalence of ocular morbidity in Dhaka's slum population, and many slum-dwellers would benefit from accessible eye care services with nearly half of respondents (49%) self-reporting an eye problem at the time of the survey.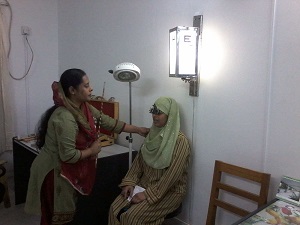 The demand for services however is low and constrained by both individual and community factors, including knowledge and education, direct and indirect costs of services and prioritization of treatment in the light of other competing needs.
We identified a total of 715 facilities providing eye care services in Dhaka City Corporation. The vast majority of these facilities were operating as private-for-profit (96%), with a small proportion of private non-for-profit (3%), and public facilities (1%). Although issues on the supply side in Dhaka may be less problematic than in rural areas of Bangladesh, the unequal distribution of services and the high number of private-for-profit providers may have an impact on access to eye care services for the poorest or most vulnerable populations by increasing the distance and costs to access these services.
It is also clear that the lack of awareness and low priority given to eye care are important factors influencing health seeking behaviour of slum-dwellers. More emphasis should be given to awareness or marketing campaigns and changing behaviour/attitudes in order to increase service uptake.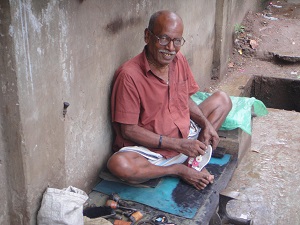 Our study on WTP shows a potential for cost recovery and/or using a market-based approach in providing spectacles to slum-dwellers. Respondents were willing to pay BDT 597 (USD 7.58) on average for spectacles, although this amount varies depending on respondent characteristics.
We find that slum-dwellers in Dhaka are not necessarily the poorest individuals when compared to the rest of the population of Bangladesh. However, our study also shows that slum-dwellers are not a homogeneous community and mechanisms for identifying the poorest individuals and enabling them to access eye care services remains crucial.
The WTP approach adopted in this study proved to be a useful tool to accurately estimate communities WTP for a health commodity; despite certain reservations in the literature about the use of such approach in lower socio-economic groups. We recommend replicating and enhancing this approach in other studies looking at health seeking behaviour and demand for eye care services. This research contributes to the evidence base needed to design future policy and programmes to increase the uptake of eye care services by urban slum-dwellers, particularly the poorest among them.
To read the full research article, please click here.

Thomas Engels
Health Economist, Sightsavers
---
Evaluation recommendations from Sightsavers Nigeria Phase IV Urban Eye Care Project in Zamfara State
The project achieved the following outputs; 91.5% completion of cataract surgeries (9,370 out of 10,245), 112.9% for community eye screenings (112,922 out of 100,000), 86% for school eye screenings carried out (56,192 out of 65,324 ) and 101% of the targets for refractions (26,834 out of 26,550).
The achievements for treatments/managements of glaucoma cases were 155% (11,088 out of 7,171) and 109% for trachoma (7,917 out of 7,249) while the cataract surgical rate (CSR) increased from 413 per million population in 2011 to 950 per million population in 2014.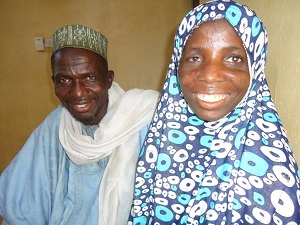 From 2011 to 2014, Standard Chartered Bank, through the Seeing is Believing (SiB) Phase IV initiative, provided funding for the Zamfara State Urban Eye Care Programme in Nigeria.
The main goal was to reduce the prevalence of blindness, eye disease and visual impairment by 50% in selected urban communities in Zamfara State through the provision of high quality comprehensive eye care services by well trained and equitably distributed personnel working in equipped facilities with full community participation to contribute to improving quality of life by 2014.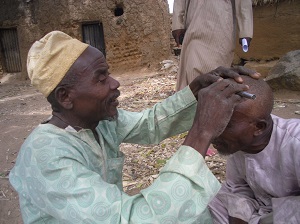 The targets for the majority of key outputs were achieved by over 90% and this has contributed to improving the socio-economic status of beneficiaries.
Furthermore, the project also achieved lasting outcomes with regards to the WHO health systems strengthening building blocks in terms of qualitative service delivery, a well-motivated work force and adequate equipment.
However, improvements still need to be made in some areas to ensure long term sustainability irrespective of the steps that have been taken.
A final evaluation was conducted in November, 2014 to ascertain performance in relation to the set goal and objectives and the report confirmed that substantive levels of progress were made under each objective. The evaluation team made the following recommendations for the project;
Tracking the quality of service provided, the use of biometry results in the choice of Intra Ocular Lens (IOLs) in cataract surgery as well as the use of the newly designed cataract surgery assessment forms should be prioritised.
Integration of the eye care Management Information System (MIS) into the hospital Health Management Information System (HMIS).
Advocacy and constant engagement with policy makers, state legislature and government should be stepped up as this has implications for state financing and long term sustainability.
There were a number of challenges such as security concerns, closure of schools (due to fear of Ebola Virus Disease), the strike by health workers that impeded progress, however, lessons learnt will be brought to bear in designing similar projects in future.
We are pleased at the opportunity provided to improve the quality of lives of the beneficiaries and as a result of this, they are able to return to gainful employment as well as contribute to the economic wellbeing of their families.

Marthe Damina
Programme Manager
Sightsavers
---