Gender, demographics and eye care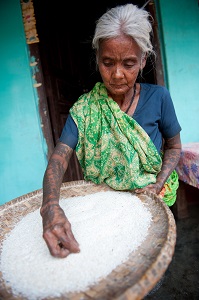 When planning this piece on gender and eye care for the Seeing is Believing newsletter, I came across the perfect title, "Gender and Eye Health: Why Women Are Left in the Dark", unfortunately someone had thought of it first! So all credit to Caitlin Jenkins from AAO (1). Caitlin's 2010 article covers much of the ground we need to consider when we review projects and outcomes for impact of eye care for women and men.
But for me, an additional key point is that we can only know how we are performing if we collect the relevant data. So projects must keep gender disaggregated data to analyse and review the outcomes for women and men; and so enable managers to address gender issues if required. Data disaggregation is now a mandatory requirement for Phase V projects.
In several SiB projects we still get reports stating that "outputs of men and women are equal (50:50), therefore we are doing OK". Unfortunately this is not the case, as there are marked gender differences in ageing populations. Women tend to live longer than men, resulting in higher numbers and proportions of older women than men worldwide. In 2013, for every 85 men aged 60 and over, there were 100 women. And this imbalance increases still further at older age groups, with only 61 men per 100 women in those aged over 80 years (2).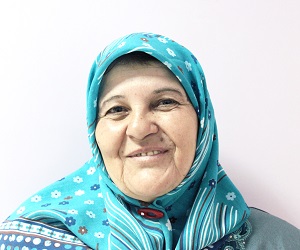 So to be reaching all the VI and SVI women and men 'equally' in these age groups, you will need to be reaching them in the proportions relevant for older women and men in your country. Demographics are highly relevant for eye care programmes because several eye diseases – cataracts, refractive errors, AMD, DR – all have increases in incidence and hence also prevalence with increased age. See chapter 6 in "Women and Health: Today's evidence, Tomorrow's agenda"(3)
In addition to the preponderance of women compared to men in the at-risk (older) age groups, there is also the issue of access to quality eye care services for older people. Women outlive men in nearly all societies, and in these additional years of life women often experience poor health and increasing disability. See p 61 Figure 1 'Mortality and disease burden (DALYs) in women aged 60 years and over by region and broad causes', in (3). Loss of vision causes 32% of total years lost due to disability (DALYS) in women over the age of 60 years.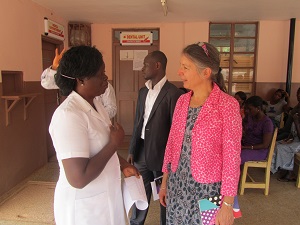 Older women are not only more likely to suffer from blindness than older men, but they also face more difficulty in getting the care they need. Women with cataracts are less likely to have cataract surgery than men because of the barriers to care that exist at both the family and community levels and because of an inadequate supply of eye care services in the areas where older women live – often in rural areas. (3) p65-66.
In the 2011 article "Overcoming gender inequity in prevention of blindness and visual impairment in Africa" (7) it is suggested the following 3 aspects of service delivery need attention if women are to access services at a level equal to men in Africa: i) it is important to address transport needs. ii) counselling of patients and family members is required. iii) programmes need to put in place pricing systems that make the services affordable to the population.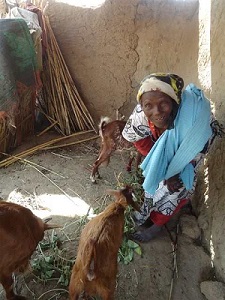 Another review in the BJO (8) indicated that in low- and middle-income countries in general, men were 1.71 times more likely to have cataract surgery than women. This study estimated that severe visual impairment could be reduced by more than 10 percent if women were to receive surgery at the same rate as men.
While older women tend to have stronger social networks than older men, lack of access to paid employment (which enables savings), less decision-making power in the family and community and, for some, vulnerability to gender-based violence throughout their life-course are all risk factors for a disadvantaged old age for many women.
In many societies where SiB has projects, being widowed or single, either through divorce or never having married, profoundly changes a woman's status in society. And many more women than men are widowed in old age – as men tend to marry younger wives, who then out-live their husbands.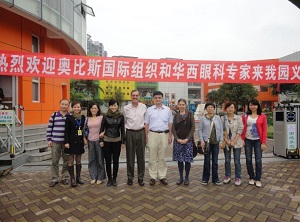 Lower educational attainment and lower social status may also limit the capacity of older women to access services they need. (4) All these factors can amplify issues for women, issues which deter both older men and women from accessing surgical or RE services: fatalism, poverty, transport problems (no cash, no-one to accompany), fear…etc see CEHJ (5)
However in a SiB project in rural Vietnam I met village health workers encouraging older women to go for cataract surgery. CEHJ (6). And in rural China I saw how (very) elderly village communities are now able to seek out quality eye care if the service is brought nearer to the rural areas. But you need to consider the needs and barriers for these specific groups in their society.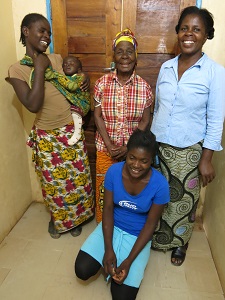 As populations age, national health services are re-visiting the mix of services that they offer to reflect their population mix and hence relevant health needs.
Recently in South Africa I saw how the DoH is commencing re-modelling of primary health centres and their staffing mix to be responsive to the health needs of the local (and older!) population, including for NCDs, and this will encompass eye care services.
We need to ensure that projects are meeting the eye care needs in the local communities; and as populations age, this will require updating ourselves on the proportions of older women and men to whom services need to be delivered. Plus engagement with these older people to understand their true needs and how we can help address them.

Sally Crook
Seeing is Believing Programme Manager, IAPB, London
1. http://www.aao.org/publications/eyenet/201005/international.cfm
2. http://www.un.org/en/development/desa/population/publications/pdf/ageing/WorldPopulationAgeing2013.pdf and see p 35, fig 3.6 for regional data.
3. http://whqlibdoc.who.int/publications/2009/9789241563857_eng.pdf
4. "Global AgeWatch Index 2013 Insight Report". http://www.helpage.org/global-agewatch/reports/global-agewatch-index-2013-insight-report
5. CEHJ 2014, Vol 27, Issue 85 p 3.
6. CEHJ 2012 Vol 25, Issue78, p27
7. MEAJO 2011 Vol 18; 2 pp 98-101
8. British Journal of Ophthalmology 2009 Mar;93(3):295-8