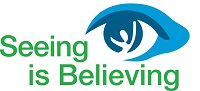 Striving to provide sustainable eye health
Since launching in 2003, Seeing is Believing has evolved from an initiative by Standard Chartered Bank staff to fund cataract operations into a comprehensive international eye-care programme.
To raise funds, our employees challenge themselves to climb mountains, run in dessert marathons or cycle across countries. Our clients and business partners donate generously in gala dinners and charity auctions.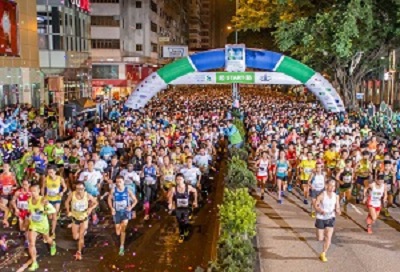 Tens of thousands of members of the public run 42km for Seeing is Believing in one of the ten Standard Chartered marathons held annually across the globe. All of them share the desire to help address the staggering fact that 80 per cent of the world's blindness is avoidable.
We are extremely grateful that our stakeholders share our ambition to fight avoidable blindness and match every donation dollar for dollar (as we pledged to the Clinton Global Initiative) to double the impact of contributions.
Here for good
Sustainability is embedded in Standard Chartered's brand promise, Here for good, and affects everything we do: the way we make decisions, the contribution we make to local economies and the impact that we have in the communities in which we live and work.
Our approach can be seen in how we run our day-to-day business. For example, to achieve long-term sustainable development, we strive to responsibly manage social and environmental risks, and have well-established Position Statements that set out the standards we expect of ourselves and our clients, and which incorporate the Equator Principles.
We demonstrate our commitment to providing access to financial services with initiatives such as our award-winning Islamic banking brand, Saadiq, and we use our core business of banking to fuel economic activity in our markets, whether that is by helping businesses to grow, supporting people to buy their own homes, or providing clients with a range of products to facilitate global trade and investment.
Helping our communities
This commitment also runs through our community projects. After all, the economic prosperity of a community depends on a healthy and productive population. Seeing is Believing is our flagship community programme, and now covers all aspects of blindness prevention and treatment, from paying for cataract operations and providing training to community members to identify eye health issues, through to funding innovators across the globe as they establish and test pioneering new solutions to avoidable blindness.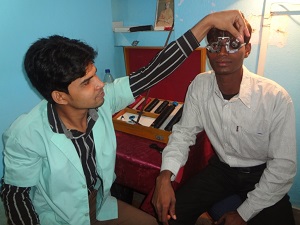 In India, our funding has helped establish vision centres in village hubs across the country. As the vision centres are financially sustainable social enterprises, they are able to generate enough income to cover their running costs while providing people in remote or difficult-to-reach areas with a permanent provision of eye care services.
In China, we funded a 3-year project which not only trained cataract surgeons, but also helped train four master trainers who could then continue to train even more people across the region. As a result, nine hospitals in districts across China are equipped to offer cataract surgery that previously could not.
In Africa, we funded a children's eye health project that builds networks to identify and correct child eye health problems, simultaneously strengthening the referral system from community to tertiary level.
Taking a long-term view
These are just a few examples which demonstrate the breadth of Seeing is Believing, and show how we've evolved to focus on more sustainable, long-term change.
We are proud to continue supporting IAPB and other eye health organisations in the fight against avoidable blindness, and we hope that together we can strengthen the eye health system to benefit generations to come.

Carmen Choy,
Head of Seeing is Believing, Standard Chartered
Carmen.KM.Choy@sc.com