It was widely believed in rural areas of China that wearing glasses would make eye sight worse due to the lack of quality optometry service. China has the highest prevalence of myopia in the world, however, it is still lack of an effective approach to meet the huge needs. Seeing is Believing Phase V Inner Mongolia Project piloted two different models of establishing sustainable vision centers to provide high quality and professional refraction and glasses dispending services with in rural areas.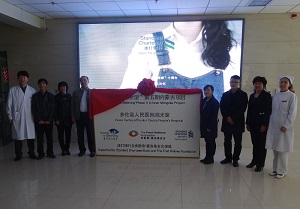 One model is to establish vision centers within public general hospitals. There is a lack of policy in China to support public hospitals running vision centres and providing spectacles which are considered as commercial business.
To mitigate the challenge, the project partner hospital cooperated with Disabled Persons' Federation which allows to support public hospital providing low vision services by set up a vision centre. There are three vision centres in public hospitals established with the support of the project. They are the first centre in local counties to provide professional optometry services.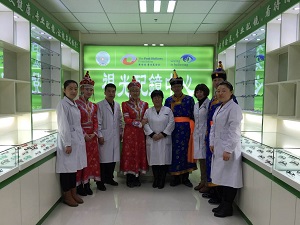 Another model involves the private sectors. Private hospitals have their own authorities to set up commercial model of vision centres within the hospitals. They have more flexibilities on applying marketing and promotion strategies, such as advertisement and sales.
The project supported training optometrists in four vision centres of Chaoju Eye Hospital group, which is one of the major chain private eye hospital in Inner Mongolia.
The hospital contributed on equipment and facilities of set-up the vision centres, and agreed to provide low-cost services to meet the needs of rural poor.
Overall, both pilots work well in these two different systems. The project also provides a platform for both public and private sector to share their successes and trying to introduce to each other. With more than two years' operation, there is a steady increase of service volume and income in all seven vision centres. Other factors such as local hospital based hands-on training for local optometrists, primary eye health training for school teachers, large scale school screening and school eye health education sessions, as well as promotion strategies applied by local partners have all contributed to the success.
Author:

Ms. NI Ming,
Senior Project Office,
The Fred Hollows Foundation China
mni@hollows.org
Co-author:

Ms. Amanda Huang,
Senior Program Manager,
The Fred Hollows Foundation China
yhuang@hollows.org