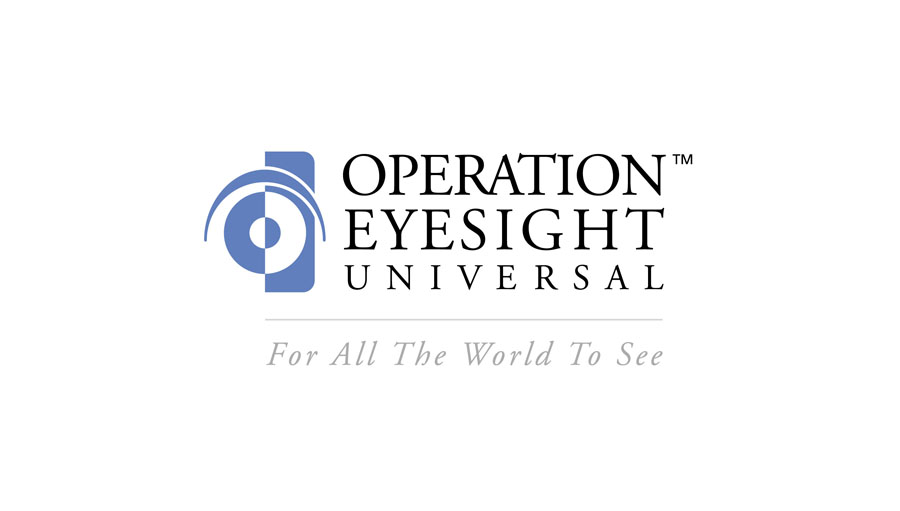 One of the greatest outcomes of any project is its ability to sustain itself well after the lifespan of the project. Such is the case with the Tarkwa Municipal Hospital project, implemented as part of a larger programme by Operation Eyesight in partnership with Seeing is Believing. Completed at the end of June, the project was implemented in Tarkwa Nsuaem, one of Ghana's 35 districts. The project focused on three main sustainable practices: improving infrastructure, integrating projects into existing health care systems, and empowering partners and communities to take ownership of their eye care needs.
Infrastructure improvements
Tarkwa Municipal Hospital's eye clinic has come a long way from its humble beginnings. Previously, the eye clinic was housed in one room in an unused building, had only one ophthalmic nurse, and the only equipment onsite was an ophthalmoscope (instrument used to inspect the retina) and a schiotz tonometer (instrument used to test intraocular pressure for glaucoma).
Thanks to support from SiB, we expanded the existing eye clinic to five rooms, including two consulting rooms, a treatment room and a refraction room. We also renovated the eye clinic's surgical theater and purchased additional, modern ophthalmic equipment. The eye clinic now boasts five staff members, including three ophthalmic nurses, one optometrist and one optician, all of whom have been trained to use the clinic's new ophthalmic equipment. By improving the clinic's infrastructure and increasing the capacity of its staff, we've helped the hospital to improve the quality of its services and decrease follow-up or repeat care for the same condition.
The hospital now has the ability to provide services to more patients. There has been a significant increase in cataract surgeries from none to more than 120 per year, and patient attendance at the eye clinic has increased from 40 to 250 patients per year. This increase is due in part to monthly visits from ophthalmologist Dr. Boateng Wiafe, who also serves as Operation Eyesight's Director of Quality and Advocacy.
Integration with existing health care systems
To ensure sustainability of our projects in Ghana, we design projects that can be implemented within pre-existing health care systems, rather than introduce new systems. This approach has served well to reduce costs and provide continuity after the project's duration.
To connect the hospital with community members, we supported the training of 60 primary eye care (PEC) workers from the surrounding communities. PECs provide eye health education, screen for eye conditions, counsel patients and refer them to the hospital for treatment, and help those with minor eye conditions access treatment at the community level.
These PECs are government-paid employees who will continue their work after our project has ended. In addition, hospital management will continue to provide financial support for eye clinic staff to carry out periodic outreach programmes in the communities, to augment the work of the PECs.
Empowering partners and communities
This programme model has been successful because it encourages our partners and their staff to take ownership of their communities' eye health needs. After being educated on all aspects of eye health care, our partner hospitals appreciate the importance of the project and its impact on their surrounding communities. Understanding the positive impact of their work has been instrumental in staff taking pride and ownership in what they are doing ─ a critical piece in sustaining the model the project has built.
Implementing sustainable practices lays the groundwork for long-lasting community eye care. Thanks to support from SiB and Operation Eyesight's donors, this project has created – and will continue to create – meaningful and lasting impacts on the lives of people in Tarkwa Nsuaem… For All The World To See!
Article submitted by:

Emmanuel Kumah
Country Manager – Ghana
Operation Eyesight Universal
kumahe@operationeyesight.com