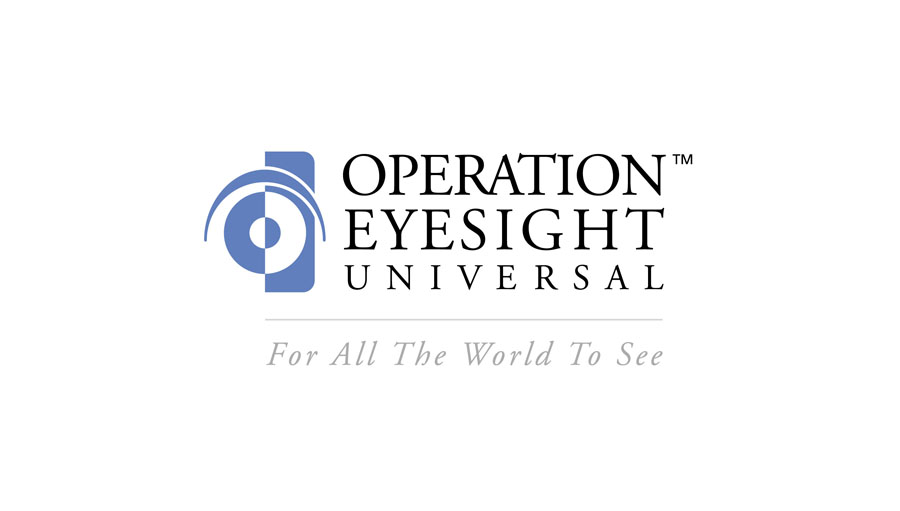 Sustainability is an integral part of any project design, and eye care projects are no exception. Sustainable eye care programmes are ones in which the benefits achieved by the programme are maintained long after donor funding has ended. An example of this is Operation Eyesight's Seeing is Believing (SiB) project in Kenya, where we'll continue to eliminate avoidable blindness long after support from Standard Chartered Bank has ended.
This project is embedded in the Kenya Ministry of Health structure. We work closely with one primary facility, six secondary facilities and one tertiary-level hospital, supporting a comprehensive eye care programme that focuses on a range of eye diseases. To ensure that even the poorest people living in remote areas have access to quality eye care services, we've aligned the programme with the core strategies of VISION 2020: disease control, human resource development, and infrastructure and appropriate technology development.
The sustainability of eye care projects such as this one are viewed through the lens of:
Health management and information system;
Health financing;
Human resources for eye health; and
Supply chain management.
Health management information system
With an understanding that reliable and complete data is critical for evidenced-based planning, the SiB project in Kenya extracts reports using the partner hospitals' health management information system rather than creating its own system. The tool breaks out data by sex and age and includes:
Patients seen out in the community or at the clinic;
Summaries of diagnoses including uncorrected refractive errors;
Distributions of prescription eyeglasses; and
Surgical procedures.
Data is analyzed on a quarterly basis and shows various trends in eye conditions. Partner hospitals are strongly encouraged to seek feedback from their patients regarding their experiences at the eye unit. The data is then analyzed and used to improve the quality of services.
Once the data has been analyzed, reports are prepared and used for planning and advocacy. This improved monitoring system has allowed our partner hospitals to provide regular and accurate reports. In addition to improved patient data reporting, there has been tremendous improvement in cataract surgical outcome reporting.
Routine monitoring of patient data from pre-operative, operative and post-operative data provides a valuable picture of visual outcomes for patients. The analyzed data shows trends in the quality of cataract surgery and informs decisions on where investment is needed to improve the quality of services.
Data helps us determine where we are doing well and where improvements are required, and we strongly believe that offering higher quality services creates higher demand as patients are attracted to these services.
Health financing
For many years, Kenya has employed a user fee system in health financing. Recently, however, the government opened a National Hospital Insurance Fund (NHIF) available to both self-employed and unemployed people. While NHIF membership is compulsory for all employees and their dependents, and voluntary for self-employed people, it represents a huge step forward in increasing access to eye care services.
With the NHIF in place, Operation Eyesight-supported hospitals now offer both the user fee and NHIF health financing options. In addition, a subsidized fee has been negotiated for cataract surgery in all partner hospitals to reduce barriers to access due to cost. While free surgical eye camps to reach poor populations in remote areas continue, the number of people visiting the clinics has increased over the years.
Finally, to further improve financial sustainability, the project has supported revolving funds for optical services in three of our eight partner hospitals. Revolving funds start with seed funding from Operation Eyesight, with future sales proceeds from eyeglass frames and lenses providing funding in the future.
Currently, the NHIF covers the cost of optical services for civil servants, and the optical shops are targeting this demographic to boost sales of prescription eyeglasses. At the same time, the project is reaching out to the general public not covered under the NHIF. We're educating elderly people about the fund and encouraging them to purchase coverage, as the NHIF recently started financing a portion of surgical costs that may be relevant for seniors.
This improved financial model, and the sales of eyeglasses, will ensure our partners can continue re-stocking long after the SiB funding period ends.
Human resources for eye health
Through this SiB project, Operation Eyesight has been building the capacity of our hospital partners by training ophthalmic workers. In collaboration with hospital management, we've helped identify gaps in human resources. Eligible health workers – mostly clinical officers or general nurses – are sponsored for diploma courses in cataract surgery or ophthalmic nursing. Upon completion, the workers are deployed to their stations, either to initiate eye care services in their hospitals, or to join an existing team.
The project has supported the training of five cataract surgeons, 11 ophthalmic nurses and one refractionist / low vision therapist, as well as skills upgrading for three other workers. The trained ophthalmic workers are government staff who will continue providing services beyond the duration of the project.
Supply chain
Government hospitals procure their supplies from the Kenya Medical Supplies Agency (KEMSA). In 2016, after joint advocacy efforts by eye care INGOs in Kenya, KEMSA the list of essential drugs to include medical eye drops. Now that eye drops are available at KEMSA, Operation Eyesight-supported eye units have started including them in their hospital orders.
Unfortunately, supplies for consumables and intraocular lenses (IOLs) remain a challenge, as they are still not available at KEMSA. We've intensified our advocacy efforts to encourage county governments to prioritize eye health needs and to connect them to possible suppliers for consumables and IOLs.
It's clear that creating sustainable eye care projects is a critical step to providing continuous, quality services. To keep the momentum going and ensure programmes can continue without donor support, projects must be designed in response to the target community's eye health needs. This means considering the barriers to eye care services, including accessibility, availability and affordability.
Creating sustainable programmes is a critical step in the elimination of avoidable blindness, and we come closer to realizing our vision with every programme we put into practice − For All The World To See!
Article submitted by:

Alice Mwangi
Country Manager – Kenya
Operation Eyesight Universal
mwangia@operationeyesight.com