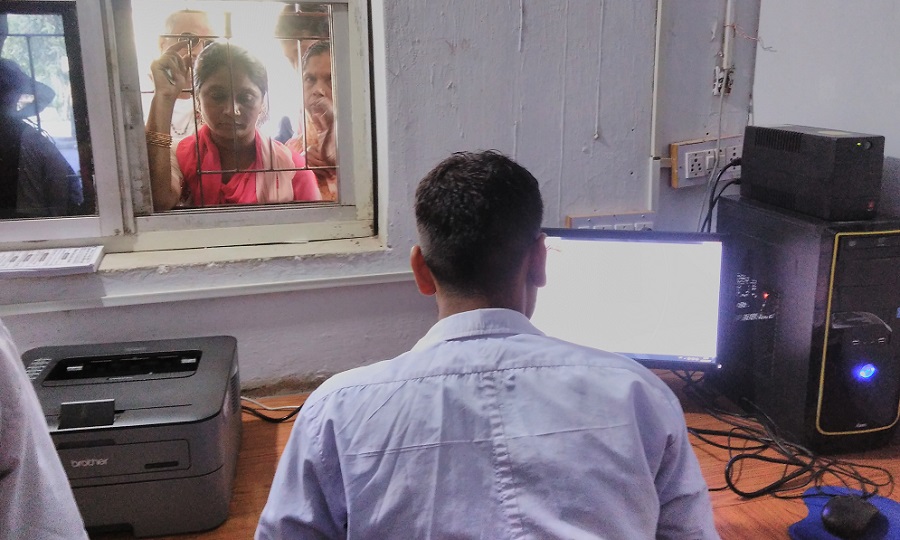 Introduction
HMIS is implemented in a hospital for managing patient care and related administrative functions.  It has the potential to improve the efficiency of overall system through automation and generates necessary reports for managing operations, performance, quality, planning, decision-making and reporting for projects.  One should be aware that merely implementing HMIS will not by itself bring out all the improvement that we expect. , it should be systematically planned, implemented, used and continually improved.  At Aravind Eye Hospitals, India HMIS was first implemented in 1991.  The system has since been continuously reviewed, updated and expanded with new features as needed and opportunities arose for automation and improvement.
Use of the HMIS and the information that it provided helped Aravind enormously on all fronts – efficiency, quality, compliance, demand, etc. Recognizing this, in 2003 we re-wrote the application using then current technologies and started offering it to other eye hospitals who can be benefited by furthering their eye care services.  Currently, there are 150+ eye hospitals in India and neighbouring countries, which are using Aravind HMIS.  What we have learnt is that many of the hospitals do not use the HMIS beyond automation of transactions and daily reporting while some of the users use it extensively for continuous improvement.  Based on the experience of working with these hospitals, the details of good practices for successful implementation and adoption of HMIS are shared.
During the planning stage for finalizing the implementation, all the stakeholders of the hospital should be involved to confirm that all necessary features and functions are available in the system to manage their work-flow.  Following figure shows the broad functions in an eye hospital that could be managed with HMIS and also key data that ought to be captured at each stages in the patient flow.
Training the users is one of important process in the implementation.  All the users should be allowed to practice thoroughly till they are able to perform all their activities on the HMIS application, which they do manually.  Human resource turnover is unavoidable and it is inevitable that there are regular additions to the workforce. So, we need to ensure that all new staff undergo training in the appropriate module of the HMIS. The existing staff should also get updated regularly on new enhancements or features.
Implementation of the system should be planed when all the users are trained well and no issues are pending, all the hardware, networking, uninterruped power supply and necessary stationaries are made ready.
Challenges of implementation: 
Aligning to workflow:  It is possible to have a flexible system manually, which may not be transperant to everyone, leading to duplication of work.  A software which doesn't support the workflow will burden the existing system, leading stress and inefficiency.  It is important to both standardize the workflow and ensure that the software supports the workflow.
Unclear expectation:  It is not uncommon for users to assume that the software will cover everything and all their problems would be addressed.   This should be handled during the initial stage of planning, during the demonstration and practical training to users.
Incomplete or wrong data: Particularly when information is captured offline, it is possible to miss capturing some the data into system,.  The reports that we generate with incomplete data will be of poor quality which would either not usable or result in wrong interpretation and decisions. Using
Online: Normally, users are habituated to using the HMIS offline. That is, continue manual entries and later enter them in the system. This may be due to lack of confidence or resistance.  This is duplication of efforts and often leads to incomplete data and inevitable confusion from differing information between manual system and HMIS.
So, we should encourage them and implement the system online and be ready to switch to manual system in case of problem.  It is important to use the system online in order to maintain integrity of the system and also avoid problems relating to data.  By design, using the system should be part of the transaction execution.
Data captured and reports generated in HMIS:
Data captured: All the data required to execute the transactions are collected as part of the workflow.  The details of specific variables are mentioned in Figure-1, which should be captured online as part of the workflow.   Abstract of clinical findings and cataract surgery outcome details are captured offline but they should also be entered into HMIS with minimum time delay.
Ensuring Data Quality: An important aspect of implementing HMIS is generating patient care related intelligence for effectively managing the process and this depends on the quality data. Often data validation is incorporated in the application, so that an alert is triggered when wrong data is fed.  However, it may not be possible to do this for all the variables.  So, the system should have a tool to validate the data, which should be run daily and discrepancies if any, corrected before closing the day.  Delaying the data quality checking even to the next day will cause a lot of duplication of work and failure in getting right data.
Daily reports:  The system should support with necessary report to close the daily operations, i.e. to complete the accounting processes and also communicate the performance and work schedules for the next day to all the concerned.
Operations Management: All necessary reports to plan for the next day and also current status of overall system allow to take appropriate actions for ensuring smooth patient flow.
Reporting exceptions:  The system enables the concerned staff to pay attention to the deviation for acceptance or appropriate action.
Management reports:
Apart from the routine reports for day to day management, HMIS allows to generate various reports for planning and decision-making.  Overall, reports are generated to manage the following;
Patient load:  to understand where do they come from, when do they come (stage of problem), who come to us – whether both gender and all age group come?
These information help to focus on the marketing and outreach activities to improve the patient load from the weak area, create awareness to get their eyes examined timely and also ensure all age group and both genders are served equally. Understanding the arrival pattern of outpatients would help to guide the patients to come on specific timings and distribute the workload.
Compliance: to assess whether all the patients advised/prescribed treatment comply and what really drive them to be so.
Findings from these reports help to strengthen the counselling and also enable tracking of patients advised and communicate with them to complete the eye exam cycle.
Quality: to assess how good is the care, cataract surgeries which accounts for 60% to 75% of overall treatment procedures should be assessed comprehensively.  The association of outcome is measured with respect to preoperative, intra-operative and post-operative conditions.  Patient waiting time and feedback are also measured to ensure quality.
The variance in outcome among clinicians would help to improve the training and refine the protocol. Also, unacceptable waiting time could lead to understanding the bottlenecks in patient flow.
Financial: It is important to ensure that whether we are financially viable in order to sustain the service.
Report on cost recovery requires expenditure data from financial accounting for comparing with the income from patients services to ensure that we make adequate income to manage the running cost, without depending on donor funding etc. Also, analysis of variations of income per procedure would help to take appropriate action to promote the right package or procedure to patients.
Project specific Reports:  It is common to get request from funding agencies for specific reports which may be combination of several reports and not part of our routine list of reports.  It is possible to develop some reports using open source or reporting tool built into HMIS.  Otherwise, such reports can be manually filled using the relevant reports generated from HMIS.
Government HMIS:  It is similar to project specific reports.  For example, Government of India requires patient level data of outreach patients for reimbursement and also consolidated performance report.  Due to security reasons, Government's HMIS doesn't allow to upload data using API etc., so these reports are today manually filled using the source reports generated using HMIS.
Conclusion:
HMIS is a tool to automate transaction, capture necessary data and generate a lot of insights for managing patient care functions of eye hospitals.  Appropriate planning, developing good understanding of the requirements and features available in the system would help to objectively evaluate and implement right system.  Regular monitoring by making use of the information generated from system would help for continuous improvement both in the system and in the areas of our focus.
————————————————————————————————————————————

Ganesh-Babu B. Subburaman
Sr.Manager – IT & Systems
LAICO-Aravind Eye Care System
India
ganesh@aravind.org

Karthikeyan M.
Sr. Programmer
LAICO-Aravind Eye Care System
India
karthikeyan@aravind.org