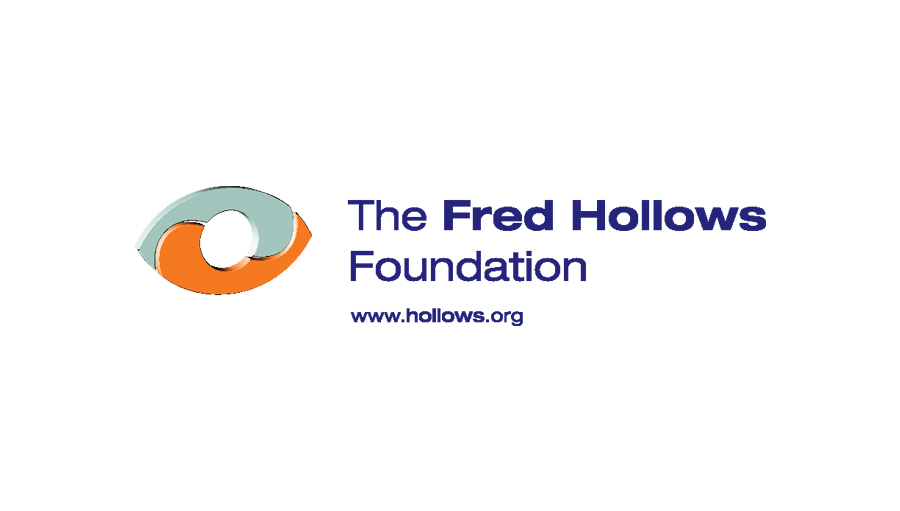 Exploring different models to ensure sustainability of Seeing is Believing Phase V Inner Mongolia Project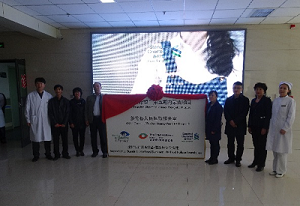 The Seeing is Believing Phase V Inner Mongolia Project is continuing to address the need for sustainability throughout the project implementation process, including the piloted models on Refractive Error (RE) and Diabetic Retinopathy (DR). Significant achievements have resulted from this approach, ensuring that local people in rural communities of Inner Mongolia are able to continue to benefit from local eye care services.
The project is piloting two different models to establish sustainable vision centres, to provide a high level of quality of professional refraction and glasses services in rural areas.
The first model was to establish Vision Centres within the public general hospitals, and the second focuses on the private sector, allowing for refraction and glasses dispensing services.
Currently, China does not have a policy which supports public hospitals to run vision centres and provide spectacles, as these are considered commercial businesses. To mitigate this challenge, the project partner hospitals (Duolun County People's Hospital, Taibus Banner Hospital and Horqin Right Wing Middle Banner People's Hospital) have cooperated with the Disabled Persons' Federation to support public hospitals to set up vision centres and provide low vision services.
There are currently three vision centres in public hospitals who operate with the support of the project, and they are the first centres in local counties to provide professional optometry services. Private hospitals have their own authorities to set up commercial model of vision centres. They have more flexibility to apply marketing and promotion strategies, such as advertisements and sales, which ensures sustainable vision centre services.  All four vision centres of Chaoju Eye Hospital Group have agreed to provide low-cost services to meet the needs of rural poor.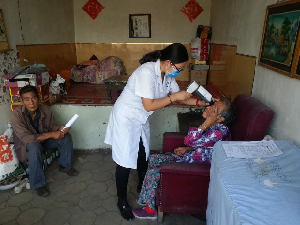 The DR pilot model is led by Hohhot Chaoju Eye Hospital (The Hospital), and a pilot site set up in Qingshuihe County Hospital with joint support from the project and The Hospital, which is now ready to be replicated in all branch hospitals of Chaoju Eye Hospital Group.
The Hospital provided essential DR screening equipment such as slit-lamp, direct ophthalmoscope, fundus camera, portable tonometer and OCT. Basic DR training, including screening techniques, the use of equipment, and patient referral and education for local county level eye doctors is also provided. Training for doctors specialising in diabetes was provided in order to promote an internal hospital referral pathway between the internal medicine and eye departments.
At the primary level, the hospital also provided primary eye care training for township and village doctors to enable them in turn to provide basic eye screening and referral of diabetic patients to county level hospitals for DR examination. The County hospital will provide primary screening for DM patients with regular support from The Hospital. The hospital will bring specialist equipment and surgeons to the county hospital for laser surgery when a number of DR patients are identified and booked for treatment. Patients who need Vitrectomy (VR) surgery will be referred to The Hospital for treatment.
This model has enabled capacity building at all levels and established a referral network between diabetic care and eye care, as well as across different levels of health facilities from provincial to primary levels. And it is fully supported by local government including county level HFPC and the Disabled Persons' Federation. This model will be adopted and replicated firstly within Chaoju Eye Hospital Group which has more than 18 eye hospitals in China and consolidated into The Foundation DR intervention model in China.
Author:


Ms. NI Ming,
Senior Project Office,
The Fred Hollows Foundation
mni@hollows.org