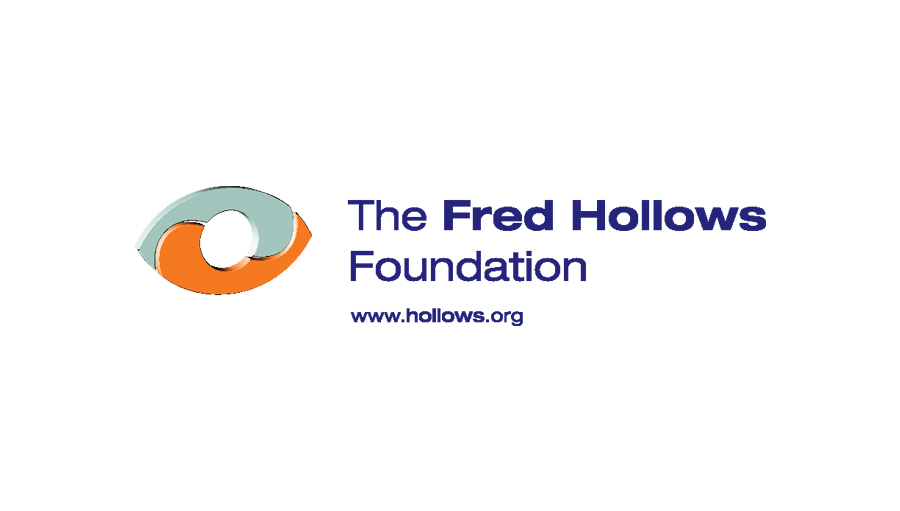 The Vietnam Child Eye Care (VNCEC) project, funded by Standard Chartered Bank and implemented by The Fred Hollows Foundation, is designed to support the integration of the health and education sectors in Vietnam to improve the eye health of children aged 6-15 through the development and adoption of National School Eye Screening guidelines.
With the lessons learnt from its three piloted project provinces, Hai Duong, Da Nang and Tien Giang, the project hopes to improve and inform the decision-making for the national adoption of school eye health policies and guidelines.
Through this project, teachers and school staff will have a better understanding of eye health and school eye health in particular, thus playing an important role in promoting eye health within primary and secondary schools. More importantly, millions of school children will have an opportunity to receive better eye health education, and are more likely to seek out treatment for eye problems.
Standard Charted Bank (SCB) Volunteering
To celebrate World Sight Day 2016 with its theme "Stronger together," SCB staff participated in many activities within the VNCEC project provinces.
On 22nd October 2016, in Tien Giang province, SCB staff attended a meeting at Phu Tan Primary and Secondary School to highlight the importance of World Sight Day, the value of the VNCEC project and the importance of eye health in children. They were joined by representatives from Phu Tan Primary and Secondary School, provincial Department of Education and Training, and the Provincial People's Committee, and more than 400 school students.
Following the meeting, SCB staff participated in eye examinations, and prescription and glasses provision for school students organised by Tien Giang Eye Hospital. As a result, 40 students were diagnosed with refractive error and seven students were provided with free glasses. On the same day, SCB staff also volunteered to clean classrooms and plant trees at Phu Tan Primary and Secondary School together with students. This was a practical activity to improve the learning environment for students, encourage them to maintain a healthy lifestyle and spend time outdoors – one of the key activities to having healthy eyes! SCB and FHF staff along with Phu Tan Primary and Secondary School students. In addition, to celebrate World Sight Day 2016, on 29th October 2016 in Hai Duong province, five SCB staff and school teachers helped take students living with disabilities to the Hai Duong Social Sponsorship Centre to Ophthalmology and Dermatology Hospital for eye examinations. SCB staff were eager to participate in the eye examination process, recording children's information, helping with making glasses and helping children to try on glasses.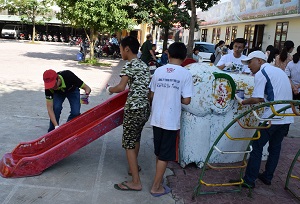 Meanwhile another group of SCB staff helped repaint toys at the school playground (see picture below), sang and danced with students, and gave awards for best performers at the Hai Duong Social Sponsorship Centre. These were meaningful activities in which SCB staff could gain first-hand experience working with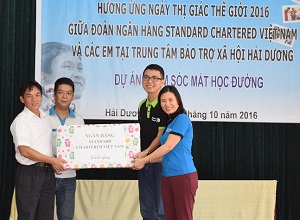 disadvantaged children and understand the significance of child eye health. For students at Hai Duong Social Sponsorship Centre, this was a chance for them to understand their rights to health in general and eye health in particular.

Phan Song Thao
Project Manager
The Fred Hollows Foundation Vietnam
thphan@hollows.org