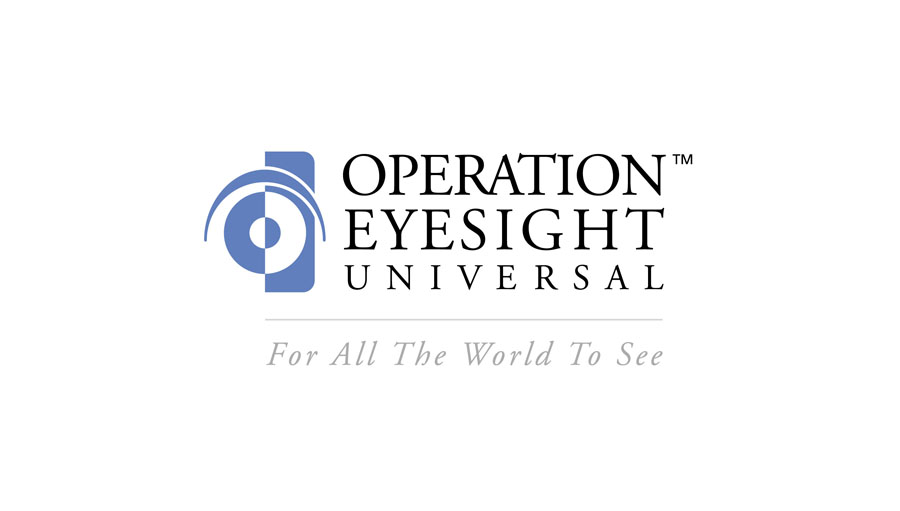 Standard Chartered Bank Ghana Ltd staff, since the implementation of Seeing is Believing in Ghana have volunteered their time and skill in helping reach a lot more Ghanaians as part of their efforts to improve the overall eye health of Ghanaians.
This has been possible through the fruitful working relationship that has been developed and nurtured between the Operation Eyesight Universal team implementing the project on one hand and the Corporate Real Estate Services and the Corporate Affairs Section of the bank.
Programmes are jointly planned and executed by the bank and the Operation Eyesight team in Ghana. Under the Bank's employee volunteering programme, the bank's staff have not only helped mobilize people to be screened for eye conditions, but have also imparted specialized skills in customer services to ophthalmic nurses across 21 partner hospitals under the Seeing is Believing Project in Ghana.
Two staffs from the Customer Service Unit delivered two separate training sessions for ophthalmic nurses in SiB partner hospitals both in the southern and northern sectors of the country.
The nurses could not help, after the sessions, but request that more of such training be organized to continuously remind them of how to relate and treat patients so that the patients will not only be satisfied of the services received from such facilities but will go further to recommend the excellent services of these facilities to friends, family and other loved ones. Interactions with Ophthalmic Nurses from the various facilities have confirmed the added value that these trainings have given them.
Not only have volunteers offered specialized skills when it comes to volunteering, a team from the bank led by Group Chief Information Officer, Jan Verplancke, and OEU Ghana team  jointly mobilized and screened one hundred and twenty five (125) students from Bishop Girls' Junior High School, Accra.
The Bank's commitment to volunteerism was re-emphasized in Ghana when Standard Chartered Bank Plc board members having their annual board meeting in Ghana partnered OEU under SIB to screen over 200 students and teachers in Korle Gonno Roman Catholic Boys basic school (urban poor community) in Accra, Ghana. For the Operation Eyesight Team implementing Seeing is Believing in Ghana, Standard Chartered Bank's Employee Volunteering programme has not just helped build capacity of the ophthalmic nurses from partner hospitals but has also helped in delivery of ophthalmic services to the vulnerable and poor in society who otherwise would have suffered unnecessarily.
We therefore salute the staff of Standard Chartered Bank for this altruistic activity intended to improve human quality of live.

Emmanuel Kwasi Kumah
Country Manager, Ghana, Operation Eyesight Universal
KumahE@operationeyesight.com

Dr. Isaac Owusu Baffoe
Programme Coordinator, Ghana, Operation Eyesight Universal
BaffoeI@operationeyesight.com