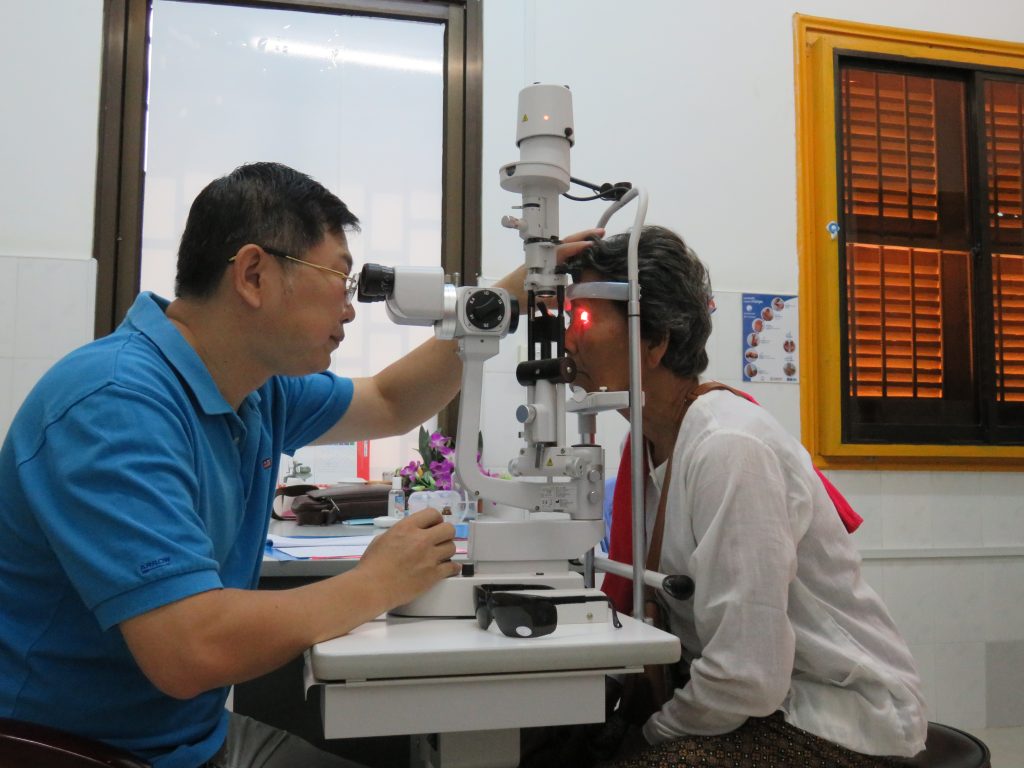 SEVA Cambodia 
Cambodia has a population of approximately 14.7 million with more females than males (51.5% female: 48.5% male).[1]
Global statistics also indicate that more women than men are blind and face greater barriers to access care.[2]
Seva's program design in Cambodia focused on increasing eye care access for women. Seva hires field workers to go to remote communities and conduct initial eye screenings.
These field workers coordinate with community leaders, including women's leaders, to help increase the number of women who receive screening.
Transport subsidies are also provided, addressing another common barrier that women face in accessing care – money to get to the eye clinic to undergo surgery.
After completing one year of SIB, outreach field workers screened 31,852 people (20,381 female). A total of 9,488 comprehensive eye exams were provided to women (out of 16,104) and 2,297 cataract surgeries were completed for women (out of 3,673).
By employing outreach field workers, our approach resulted in more women receiving services at each step of the care process.

Mr. Roshan Bista
Program Coordinator
Seva Cambodia


Mr. Vann Ratana
Program Director
Seva Cambodia
[1] "National Institute of Statistics, MOP Cambodia, Cambodia Inter-Censal Population Survey 2013, Final Report." http://www.stat.go.jp/info/meetings/cambodia/pdf/ci_fn02.pdf. Accessed 31 July 2017.
[2] International Agency for the Prevention of Blindness. https://www.iapb.org/vision-2020/what-is-avoidable-blindness/gender-and-blindness.  Accessed 31 July 2017.