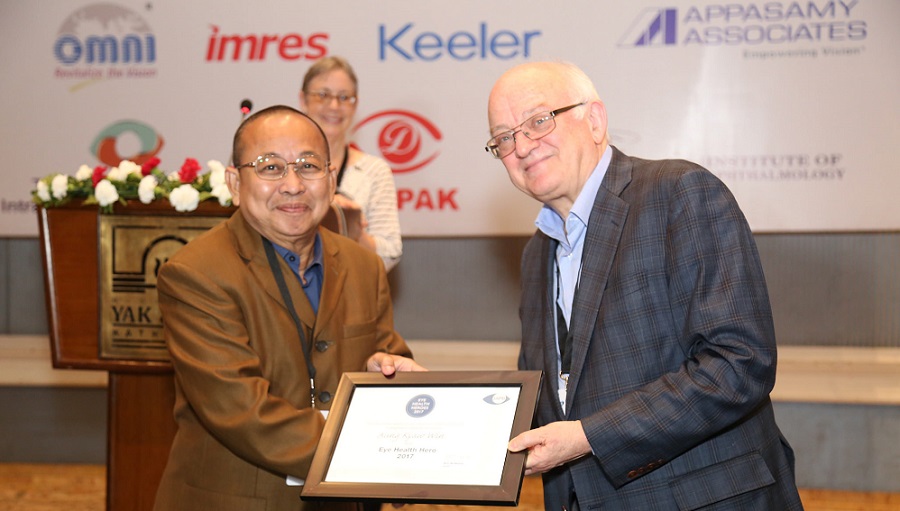 Helen Keller International Myanmar
A Myanmar Eye Health Hero
Helen Keller International was pleased to nominate our Technical Coordinator, Dr. Aung Kyaw Win, as an Eye Health Hero to be recognized at the IABP 2017 Council of Members meeting in Kathmandu, Nepal. Dr. Aung Kyaw Win has been a leader in the eye health community since obtaining his Masters of Ophthalmology in 1992, and over 25 years has played a key role in shaping policies and technical approaches to addressing eye health in Myanmar.
Dr. Aung Kyaw Win's vision also underpins the design of much of Helen Keller International's eye health programming in Myanmar. While ophthalmologists in Myanmar typically have a clinical focus, Dr. Aung Kyaw Win looked beyond hospital walls and recognized that to meaningfully reduce avoidable blindness and low vision, awareness-raising, referrals and follow up care would need to take place in rural villages.
In Myanmar, much of the eye health program grew out of trachoma elimination programs, and as such are separate from outreach services which focus largely on maternal and child care. Dr. Aung Kyaw Win envisioned an approach to integrate eye care within this larger health system by providing training and resources to basic health staff and voluntary health workers, the cadre which is in communities interacting with the rural poor on a day-to-day basis.
In 2015, support from Seeing is Believing and Standard Charter Bank enabled Helen Keller International to make Dr. Aung Kyaw Win's vision a reality. Since then, the CARROT project has supported nearly 17,000 cataract surgeries.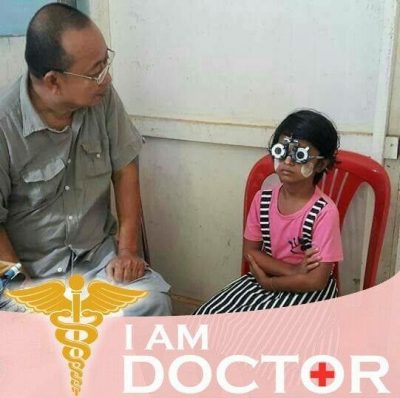 Erica Khetran
Country Director
Helen Keller International Myanmar
ekhetran@hki.org