We have joined the "Seeing is Believing" since Dec, 2011. With the support from the project, our ophthalmic section is on a promising track of rapid development. On the other hand, with successful extensive community screening, and better cataract surgeons, we were expecting a substantial increase in cataract surgery volume. However, from the data from these two years, no increase occurred and even more surprising a rapid drop decrease could be found. The total cataract surgical volume in 2013 could barely make up a half of that in 2012.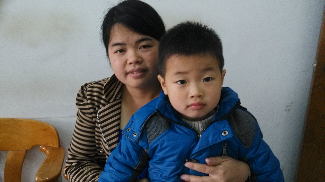 After taking a careful look, we found that it was directly related to the change in the new reimbursement policy for the local rural cooperative insurance. From Feb 2013, cataract surgery from only one government-assigned hospital could be covered by the new local rural cooperative insurance; which means, only the patients from or transferred to that hospital can get the reimbursement.
This has resulted in many people choosing not to have surgery because they cannot get reimbursed even though 95% of them are covered by the local insurance. Therefore, all of the screenings had done in rural area were wasted. Even if the patient paid a follow-up visit to the rural hospital, they would not stay for surgery due to the lack of reimbursement.
The realty is, no matter how good your hospital is, how skilled your doctors are, good your project is, if the government policy gives you no support, then you have no hope.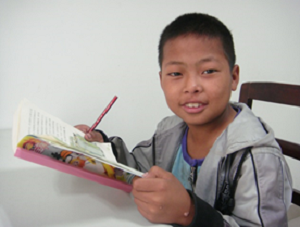 Although we're just from a grass-root hospital, our ophthalmic section is not so well known and famous.  However, we always think highly of and support non-profit public services like community screening and free surgery for poor patients. With those services, our rural hospital gained a good reputation among the rural residences, as well as approval from some government leaders.
In 2014, Social Affair Department of our Prefecture assigned the rural hospital to implement the "Free Aid Action to Poverty Cataract Patients" program. With the well trained doctor and nurses from SiB project, we performed 105 cataract surgeries this April with high efficiency, and completed the task successfully.  All of these surgeries were fully reimbursed.
Another piece of good news came later, since this Nov, the National Policy has changed and the local reimbursement policy of new rural cooperative insurance has changed again. Rural patients transferred from township health care center, hospital of city level and assigned second class private hospital could all get reimbursement.  While this may not totally solve our problem we have to continue to work to ensure that government policies help us succeed in our work.  In the end, only our solid technical skills given to us by the SIB project and helping our patients gives us the most happiness.
(Story from Liangshan Prefecture, Sichuan Province, China)
Ms. HUANG Ruirui
SiB IV Sichuan, ORBIS
Ruirui.Huang@orbis.org