In The Second People's Hospital of Luzhou City (& Maternal and Children's Hospital of Luzhou City) "In our Luzhou, there are many good hospitals. But if you ask, which is the best one in ophthalmic field? People will tell you, it is the Second People's Hospital." This is what I have been told when I visited the Second People's Hospital of Luzhou City.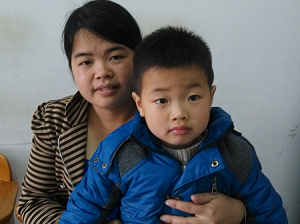 This hospital has became the only one glaucoma branch center of SiB IV Sichuan Total Vision project in Dec 10th, 2011. During these 3.5 years, the hospital came through many changes.
From a small and old hospital out of the main development schedule of local government to the Major of the city came and launched the opening ceremony of its cooperative project with West China Hospital and Orbis (the project was listed as one of the ten governmental livelihood projects after then); from a lose of "market share" because of entrance of private eye care facilities to a doubled rise of patient volume; they have struggled through a long long way.
SiB IV project just like dove with a seed in mouth. With a small amount of budget, a series of activities and a lot of joint efforts, the project located hospital has gain a fruitful harvest.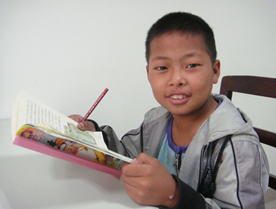 Dr. Zhang Qingwen referred himself as a typical beneficiary of this project. He was trained continuously for three months in West China Hospital for glaucoma. And then with hands-on trainings and HBP when he back to his placed hospital, he has now became a famous ophthalmic surgeon locally whose surgical volume ranks up to the second place within his department.
Dr. Cao, director of ophthalmic department said "With this project, what we has benefited from is not only on the glaucoma surgery, not also an overall development of the ophthalmic department. The project, the first thing I must thanks, brought a great opportunity to us.
Our hospital also gives tremendous investment to us. During these 4 years, the project's equipment budget for us is only a hundred thousand, but our hospital invested more than ten million to our department.
The strong leadership of our hospital really help us a lot. And we cannot make this without West China Hospital, too. They served as a strong backup for us. We are thirsty for a project like this. Please do not forget us if you have any project and want a partner. We are so love to join."

Ms.HUANG Ruirui
Program manager, Orbis International North Asia
ruirui.huang@orbis.org