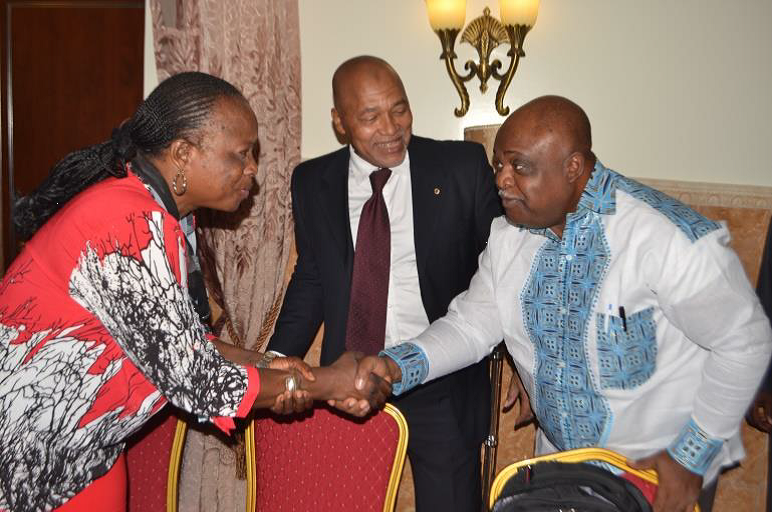 Central Africa regional meeting on Human Resources for Eye Health
An update of VISION 2020 Workshops 2016 – Africa. In 2016 in the Africa region the Human Resources for Eye Health strategy was taken forward with workshops in Kenya and Gabon.
Kenya
In March IAPB Africa launched the IAPB Africa Database (IADb) in Nairobi, Kenya for six countries. This database incorporates around 300 eye health indicators and was first introduced to nine countries in 2014. Since then each country has taken the database and used it to suit their needs – three countries have used it as it stands, others have integrated the indicators into their current system. This workshop was to roll out the database to six countries; some for the first time and for others to reintroduce the database.
Development of a sustainable workforce – Human Resources for Eye Health (HReH) Programme
IAPB in partnership with WHO AfRO and its members has identified HReH as a priority for the Africa region. This is a phased strategy with target countries. In 2014 advisors of five countries were trained and in 2015 – advisors of three more countries were trained while three more were made aware. The training for 2016 was postponed to January 2017 due to the IAPB 10GA. The next countries will be the Francophone countries of Cote d'Ivoire, DRC and Sierra Leone.
Gabon
In Central Africa where there are very few IAPB members to help support the process a different strategy was used for HReH strategic planning. NECs and Directors of HRH were brought together in a sub-regional workshop in 2015 to develop a sub regional advocacy strategy for HReH. WHO attended this workshop and offered to host a subsequent workshop in 2016. It was attended by Ministry of Health representatives from five countries.
Latest blog posts/news
2017: Advocating integrated workforce planning workshop in Togo